2 Indianapolis officers indicted in death of man who was handcuffed and hit with stun gun during mental health call
Two Indianapolis police officers involved in the death of a man who was experiencing a…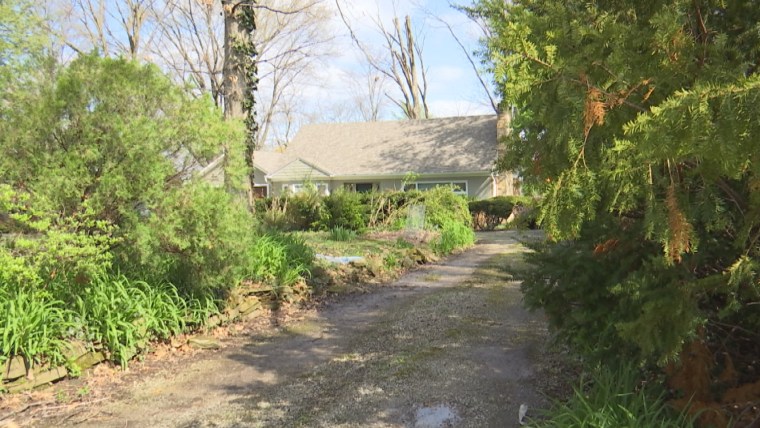 Two Indianapolis police officers involved in the death of a man who was experiencing a mental health crisis were indicted by a grand jury, the prosecutor's office said Thursday.
Officers Adam Ahmad and Steven Sanchez were indicted on several charges, including manslaughter, in connection with the death of Herman Whitfield III, who officers handcuffed and used a stun gun on while responding to a call at his home.
Whitfield's father told police that Whitfield was "having a psychosis" and needed an ambulance.
Ahmad was indicted on one count of involuntary manslaughter and Sanchez was indicted on two counts, Marion County Prosecutor Ryan Mears said in a news release. They were both also indicted on felony charges of reckless homicide, battery resulting in serious bodily injury and battery resulting in moderate injury, as well as a misdemeanor battery charge.
Sanchez, Ahmad and other Indianapolis officers were placed on paid administrative leave, a standard procedure, following the April 25, 2022, death. They all remain on leave, Police Chief Randal Taylor said in a statement Thursday.
"Chief Taylor respects the grand jury process. As with anyone under indictment, the officers should be considered innocent unless and until proven guilty in a court of law," he said, calling Whitfield's death a "tragedy for all involved."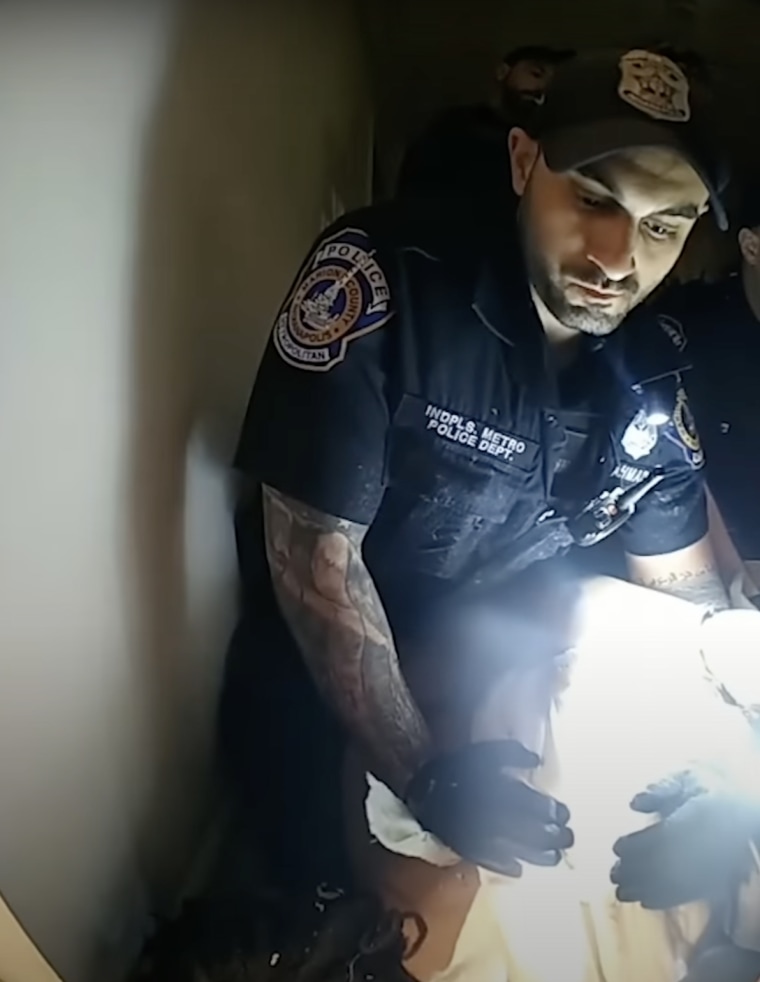 Police were called to the home around 3:20 a.m. and were told that Whitfield was having a mental health episode. As officers called an ambulance, they saw Whitfield walking around the home naked, sweating and bleeding from the mouth, police said in a news release at the time.
The officers tried talking with Whitfield but police said he moved into an area of the house where officers lost sight of him several times. They tried unsuccessfully for more than 10 minutes to negotiate with Whitfield before he "moved quickly towards an officer," the department said.
A stun gun was used on the 6-foot-2 and 280-pound man, hitting him in the chest, police said. He was then placed in two pairs of linked handcuffs, which the police department said typically are more comfortable for larger people.
Medics entered the home and asked Whitfield to roll over but he did not respond. After they checked for a pulse, the handcuffs were removed and medics and several officers started CPR, according to police. Whitfield was taken to the hospital where he was pronounced dead.
An autopsy report listed the cause of death as "cardiopulmonary arrest in the setting of law enforcement subdual, prone restraint, and conducted electrical weapon use" with morbid obesity and hypertensive cardiovascular disease as contributing factors. The manner was determined to be a homicide.
The attorneys for Ahmad and Sanchez released a statement in response to the indictment, NBC News affiliate WTHR reports, saying the officers "did not act illegally or with any type of criminal intent."
"Officers Ahmad and Sanchez have no previous criminal or disciplinary history," the statement said. "The merit of these allegations will ultimately be determined through due process in a court of law and we ask the public to allow that process to play out."
Whitfield's family released a statement Thursday, saying that they are "grateful the criminal process will proceed and hope that justice for their son will prevail."