7 Virginia deputies charged in death of man at mental health facility
Gavel, hammer and book (Photo by Wodicka/ullstein bild via Getty Images) Seven Virginia sheriff's deputies…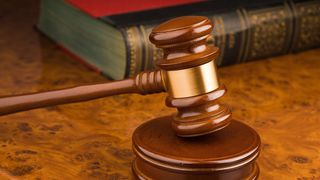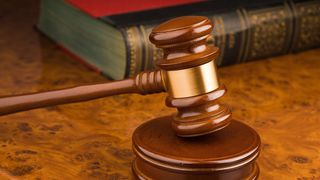 Gavel, hammer and book (Photo by Wodicka/ullstein bild via Getty Images)
Seven Virginia sheriff's deputies were charged with second-degree murder Tuesday in connection with the death of a Black man at a state mental hospital, AP reports.
Driving the news: Irvo Otieno, 28, died last week while physically restrained during the intake process at a mental health facility, where he was being transferred to from county jail, Dinwiddie County Commonwealth's Attorney Ann Cabell Baskervill said per AP.
"Mr. Otieno's family was notified by my office this morning of these charges and I will continue to work with and for his family in relation to pursuing this case to its fullest extent," she said.
The Henrico Sheriff's Office, Henrico Police and the Dinwiddie County Commonwealth's office did not immediately respond to Axios' request for comment.
Details: Baskervill said in court Wednesday that Otieno, who was in handcuffs and leg irons, was held on the ground for 12 minutes by the seven deputies, CNN reports.
"They smothered him to death," Baskervill said. "He died of asphyxia due to being smothered."
The incident was captured on video, she said, adding that it's "extremely clear, extremely alarming."
Of note: Henrico County Police previously said in a news release that officers responded to a report of a possible burglary and identified Otieno as a potential suspect.
They put him under an emergency custody order "based on their interaction with and observation" of him.
Otieno was taken to a hospital for evaluation, where police said he "became physically assaultive towards officers," who arrested him and took him to a local jail managed by the Henrico Sheriff's Office.
The seven deputies were placed on administrative leave, pending the outcome of the case, county Sheriff Alisa Gregory said in a statement Tuesday.
"As an office, we are cooperating fully with the investigation of the Virginia State Police," she said, adding that the sheriff's office is also conducting its own independent review.
The events of March 6, at their core, represent a tragedy because Mr. Otieno's life was lost," Gregory said. "This loss is felt by not only those close to him but our entire community."
Zoom out: The incident comes as the use of force by law enforcement is facing renewed criticism, particularly after the death of Tyre Nichols, a 29-year-old Black man​ who died days after being beaten by officers during a traffic stop in January.