7 ways playing guitar can benefit your mental health
Playing guitar brings enrichment and fulfillment in many ways. Clinical studies have proven that learning…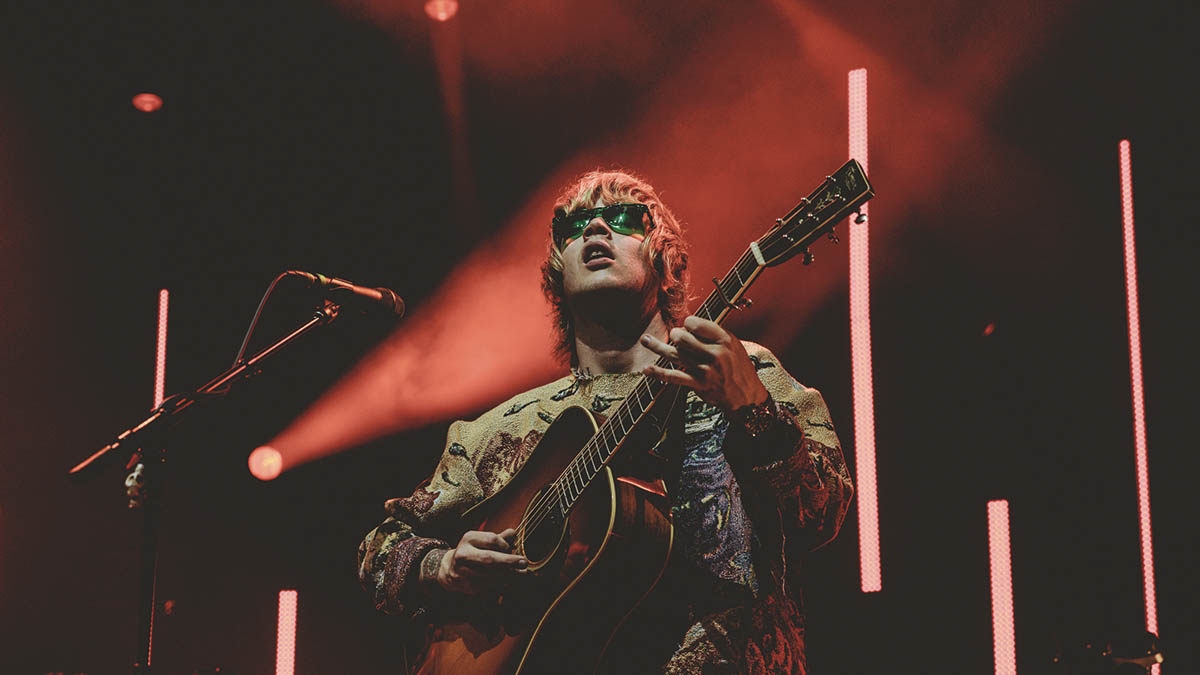 Playing guitar brings enrichment and fulfillment in many ways. Clinical studies have proven that learning guitar, or any instrument for that matter, benefits bodies and minds.
Practicing, writing, recording, playing for pleasure, sharing and working with others – all of these activities work in tandem to increase cognition, physical dexterity, social skills, mood, and self-esteem. Reports even point to a lowering of blood pressure levels as a result of experiencing and making music. 
There is also a therapeutic component that comes with expressing yourself through music. JT Nolan, MA, LPC, is a counselor, guitarist, and partner in Backline's wellness network. He spoke to GuitarWorld.com about the mental health benefits of playing guitar, and offered tips for overcoming roadblocks artists sometimes encounter on their journey.
1. Expressing your feelings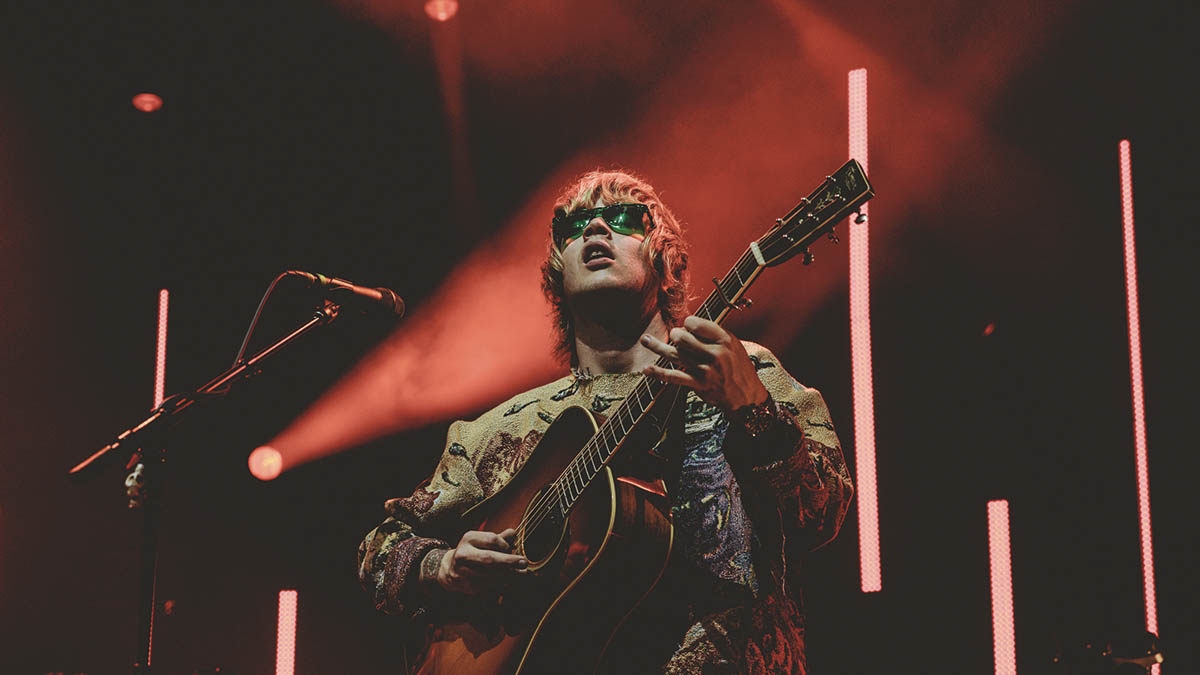 "As counselors, one of the things we have clients do is journal," says Nolan. "Putting what's swimming around in your head onto a page changes the energy. It's a way of letting go. It's the same with playing guitar. It says, 'I'm intentionally observing and honoring this feeling, and expressing it so it doesn't just fester in here. I'm releasing it.'"
Bluegrass virtuoso Billy Strings, who has struggled with anxiety and panic attacks, likens the creative process to a type of therapy.
"That's what I think songwriting is about," he says. "I can write about some stuff that's really personal for me, and put it out there and be vulnerable. That's actually healthy and a very healing thing for me to put that personal stuff in the music. I can grow from it."
2. Making connections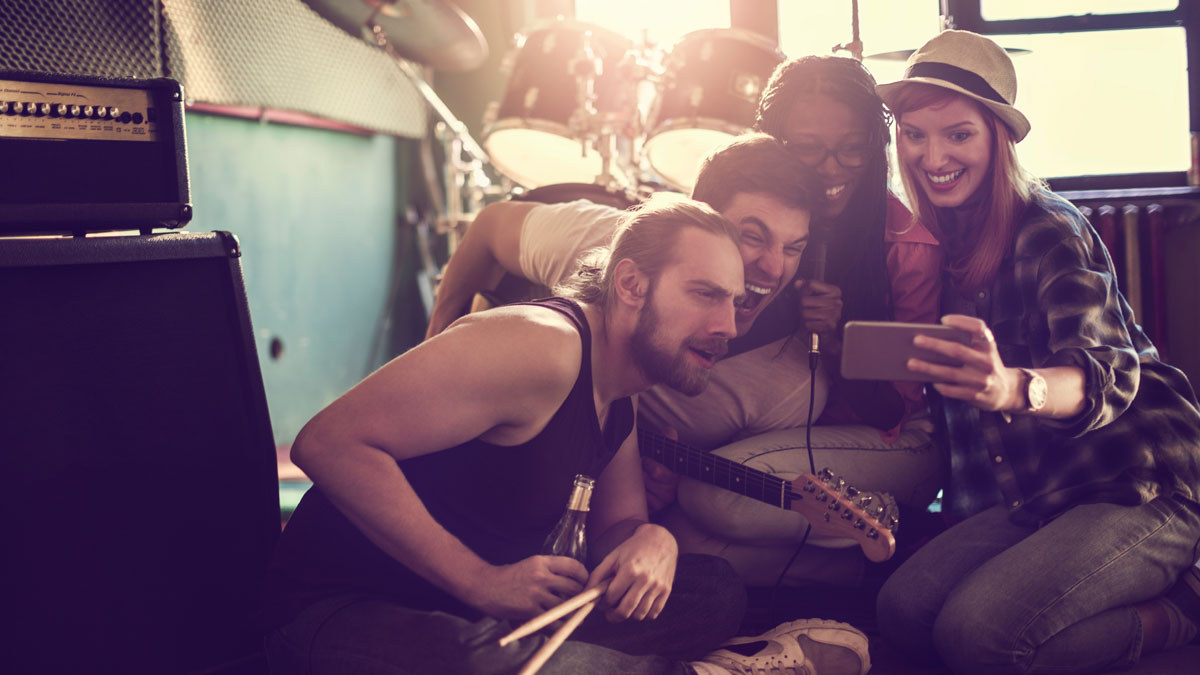 "Humans are hardwired for connection with each other," says Nolan, "and when they don't get that, they don't do well."
Playing with others can help. From Weekend Warrior programs to local community centers to music ministries, opportunities exist to meet and jam with others, regardless of your age or musicianship level.
"Music still has the ability to bring people together," says Nolan, "but you can't do it on Zoom. It's not the same as playing in real time. I've taught private lessons for 25 years, but the way people connect and inspire each other in classes together is different and powerful."
3. Finding your purpose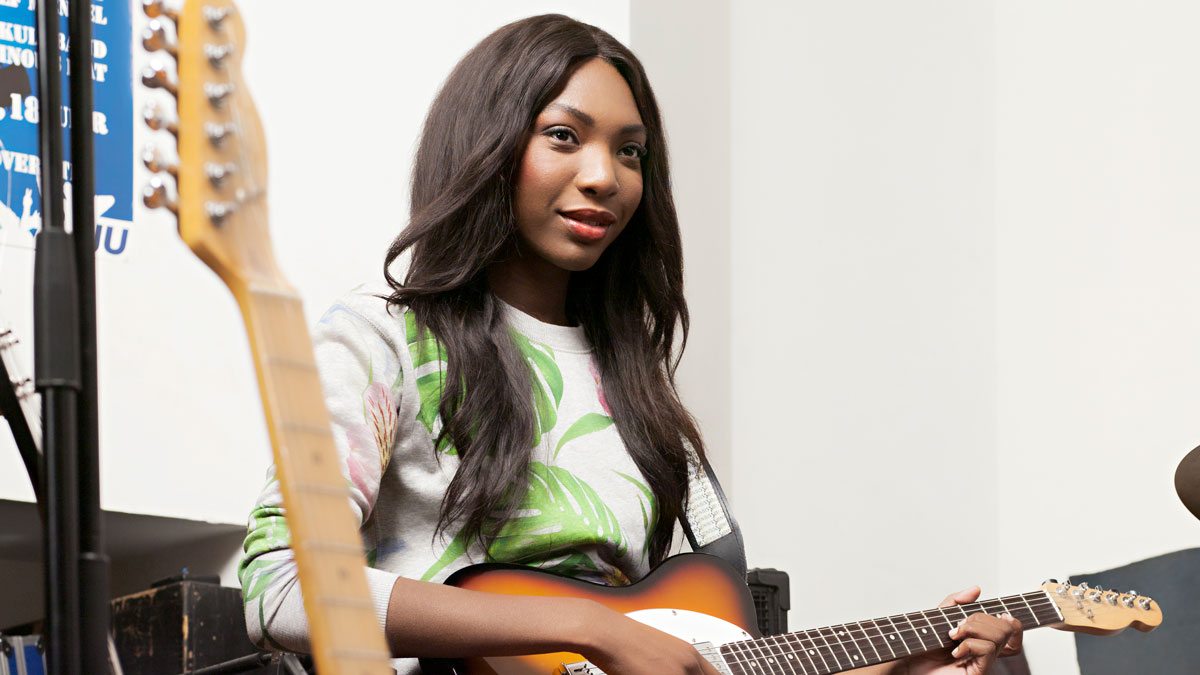 Lately your heart isn't into writing or recording, and gigs are scarce. You feel useless at home, playing to an audience of one. Hospitals, retirement homes, school programs, community centers, organization such as Guitars 4 Vets and Guitars Not Guns, and even some animal shelters recognize the healing power of music – many need volunteers who can play, teach, and entertain.
"We are here to serve, create, play, enjoy, and connect with people," says Nolan. "It's not this egoic fantasy. We're supposed to drop that, listen, and be part of something. There's an option for letting joy and connection through, and you can always find that with music, if you can open up and be vulnerable to it."
4. Coping with stress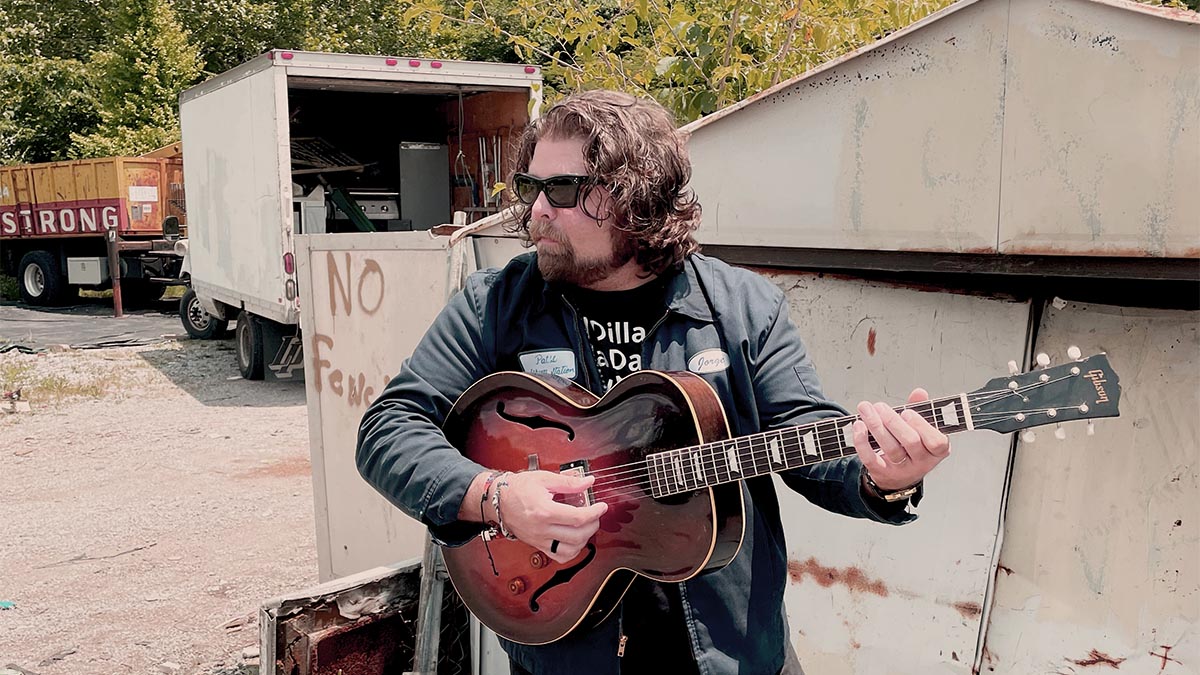 Time with your guitar can bring relaxation, peace, comfort, decreased stress, and lowered blood pressure. Of course, this only works if you let go of external stressors, open yourself up to the creative process, and remain present with your instrument. 
"The last thing you did is how you feel about yourself currently, so there are times when you have to go beyond that and put yourself out there," says Nolan. "The goal is always to be your true, authentic self."
Singer, songwriter, producer, solo artist, and Elvis film and soundtrack guitarist JD Simo began playing guitar at age four. The instrument, and the creative process that comes with it, has been integral in his wellness journey.
"[Music] serves in a way that nothing else I've ever experienced in my life has the ability to do," he says. "Music has certainly helped me live a happier, healthier life. It's a positive thing to go to to work out trauma, and if you create something that is passed on to somebody, maybe they hear it and think, 'I'm not alone.'" 
5. Working through grief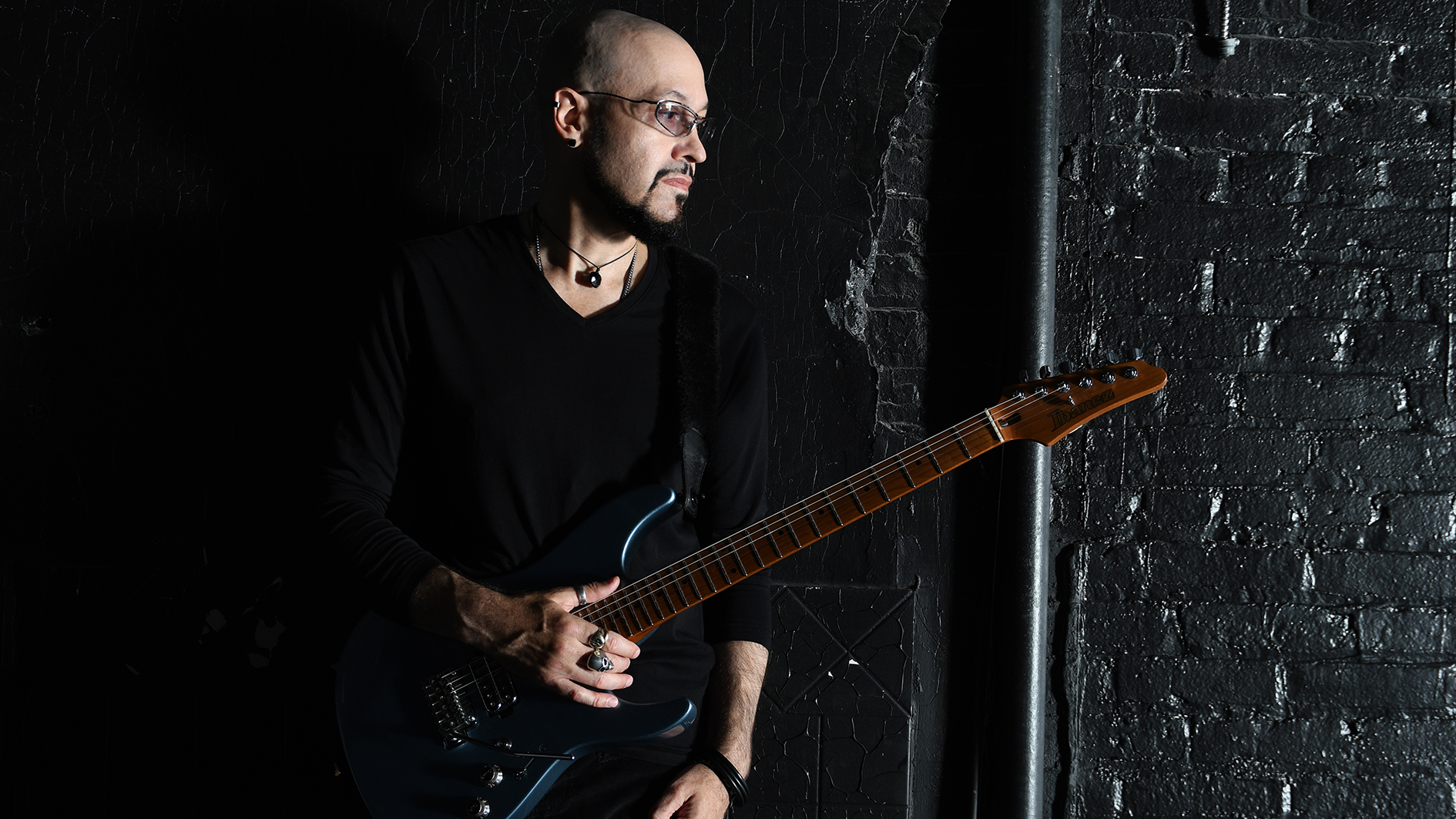 "Our culture doesn't know what to do with grief," says Nolan. "We don't know how to act, what to say, what to do for others and ourselves. Nobody is doing it on purpose; we're just really bad at it. We have to feel our grief and express it, not just stuff it and hide it." 
After the loss of his beloved parents, touring and recording guitarist Rob Balducci found himself unable to play. Eventually, he channeled his grief into his instrument, writing and recording Transcendence in their honor.
"The fifth song on the album is called Bliss, and that's where that title comes from," he says. "It's being away from playing, and coming back to the guitar and starting this process. It's the feeling I had. If you look up the word 'bliss,' it's joy, but it wasn't joy that my parents were gone. It was joy that I was starting to be able to get back to some sort of normal thing, and it was the guitar that was helping me."
6. Making a spiritual connection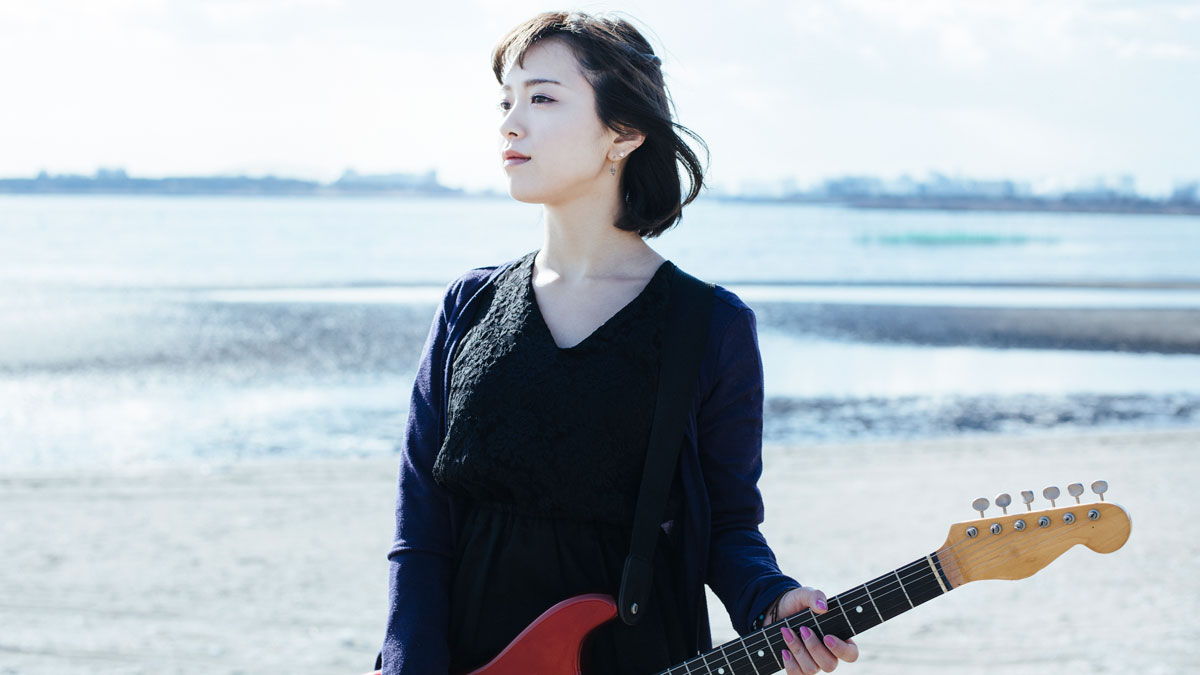 There is a link between music and spirituality, however you choose to define it. "True creativity comes through when you're in what's known as flow state," says Nolan. "When we're truly in that moment, we're the conduit for things to move through us, and that's where the best things come through. They're not ours, necessarily; we're just being chosen by the muse."
For Timothy Bailey, singer, songwriter, and founder of Virginia outfit Timothy Bailey and the Humans, that flow state takes him to a place of healing and hope, using his songwriting and guitar to process past trauma, abuse, and mental health challenges.
"When I'm at my best as a guitar player and songwriter, it's like I'm listening for music that exists somewhere nearby but not quite of this world," he says.
"I usually play a thousand things that don't sound like it before I start discovering anything that does. It takes a lot of time and attention. Playing music feels like transcribing something from another realm as much as it feels like expressing myself – but maybe those are the same things in the end.
"That might sound pretty mystical, but it's the best way I can think to describe it. I know for sure that when I'm really tuned in, I'm more grounded and a lot less anxious and depressed."
7. Building your confidence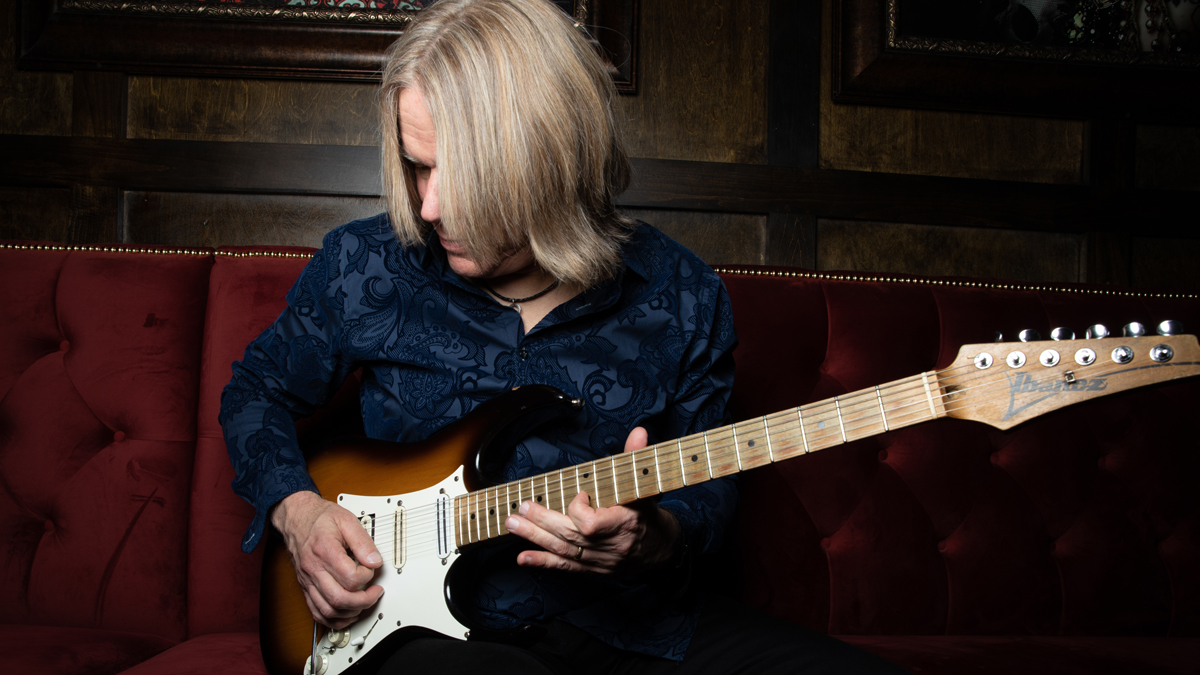 This can be tough, but by focusing on your strengths as a guitarist, and your progress if you're starting out, you'll soon take pride in your accomplishments instead of kicking yourself over a stranger's filtered and edited Instagram posts. 
"Our biggest challenge is perfectionism, because there's so much comparison on social media," he says. "Comparison can be great when it inspires you to be better, but often it's the root of our unhappiness. It's something we all do, but it's hard to have boundaries with it when it's so pervasive."
You might expect that a veteran guitarist like Andy Timmons, whose resume includes everything from band member to clinician to music director, could never face a moment of doubt.
On the contrary, "No matter what level any of us get to, there's always so much out there that can intimidate you, humble you, or hopefully inspire you," he says. "It took me a long time in my career to get to a place where I could be comfortable being me. There was always a sense that 'I've got to be able to do this and this and this' that I saw all these other great players doing.
"That's extremely unrealistic pressure to put on yourself. It's important to grow, but also to accept that 'I can't be this other great musician that I admire so much, but I can honor whatever abilities I have and work hard at being the best me that I can be.'"