Allison Holker and Daughter Attend Mental Health Gala to Honor tWitch
This story discusses suicide. If you or someone you know is in crisis, call 988 to…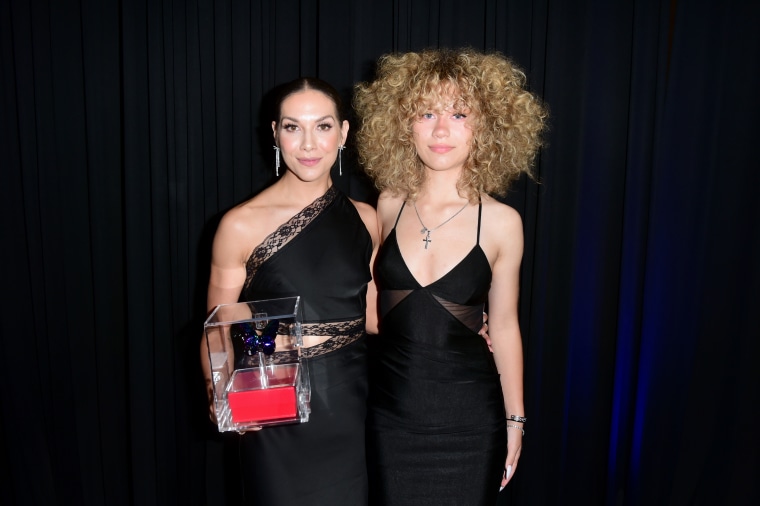 This story discusses suicide. If you or someone you know is in crisis, call 988 to reach the Suicide and Crisis Lifeline. You can also call the network, previously known as the National Suicide Prevention Lifeline, at 800-273-8255, text HOME to 741741 or visit SpeakingOfSuicide.com/resources for additional resources.
Allison Holker Boss and her eldest daughter, Weslie, were honored at the National Alliance on Mental Illness Westside Los Angeles' 2023 Mental Health Gala.
Holker Boss attended the annual gala with her 14-year-old daughter May 12, which included a tribute to the late Stephen "tWitch" Boss, who died at age 40 by suicide.
The event marked the dancer's first red carpet appearance since the death of her husband in December.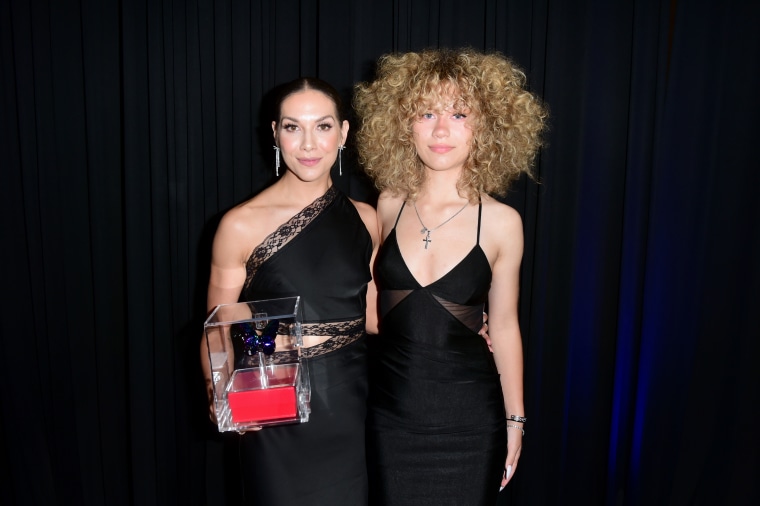 The mother-daughter duo matched in black floor-length gowns, accessorizing with simple jewelry. Holker Boss' dress featured a side cut-out adorned with lace and a one shouldered strap. Weslie, who Boss adopted in 2013 after marrying her mother, wore a dress with simple spaghetti straps and two mesh cut-outs on the sides of the bodice.
At the ceremony, Derek Hough and Jenna Dewan presented Holker Boss and Weslie with the Heart of a Champion award, according to the organization's website.
The mother and daughter held hands as they accepted the award together on stage, with Holker Boss speaking to the attendees after accepting the honor.
"We promise to continue to move from love and joy forever and always, and to continue to inspire and lead and to teach and to grow," she said in her speech, per People.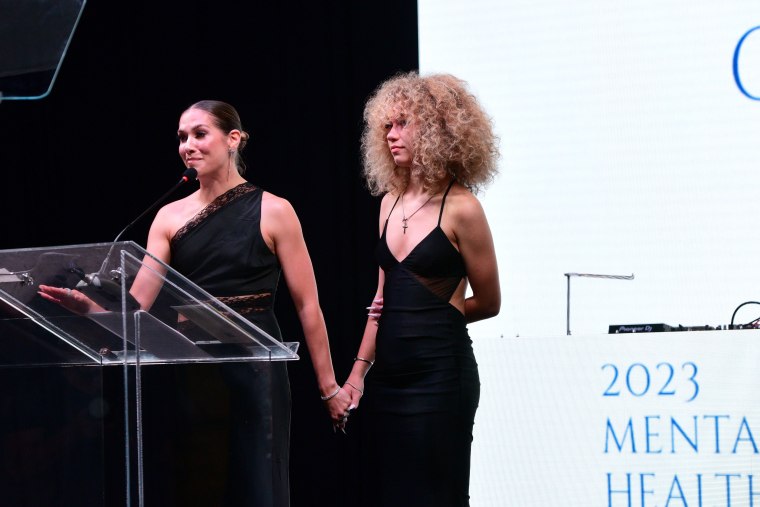 Since Boss' death, Holker Boss has paid homage to her husband in a series of touching tributes shared on social media.
Two months after his death, Holker Boss shared a video on Instagram to thank fans for the support given to their family during the "challenging and emotional" period.
Holker Boss also gave her first TV interview since the death of her husband May 3 when she sat down with TODAY's Hoda Kotb.
During their conversation, the former "So You Think You Can Dance" star opened up about life for her three children — Weslie, Maddox and Zaia — since Boss' death, telling Hoda, "I still feel like the rest of the world where I'm still shocked."
"No one's ready for that moment and there's no one that saw this coming," she added. "No one — and that breaks my heart too."
Holker Boss said since her husband's death, she has had to have several difficult conversations with their children. She told Hoda that even though it's something she "wouldn't wish for anybody," she's ultimately learned "that communication is key."
"There's been some really hard conversations," she said. "To us, Daddy's in the stars. So we can go outside and talk to him whenever we want. … They just ask, 'When is daddy coming back?' and that's a really hard one."
She added, "And then it'll be a couple weeks later, 'But does he come back when he's older? Like, when Daddy's older he'll come back?'" she says. "But they are still children and still obviously want him here."