Businesses near CU Boulder feeling impact of public health orders
Each new restriction for the student population in Boulder hurts the businesses near campus that…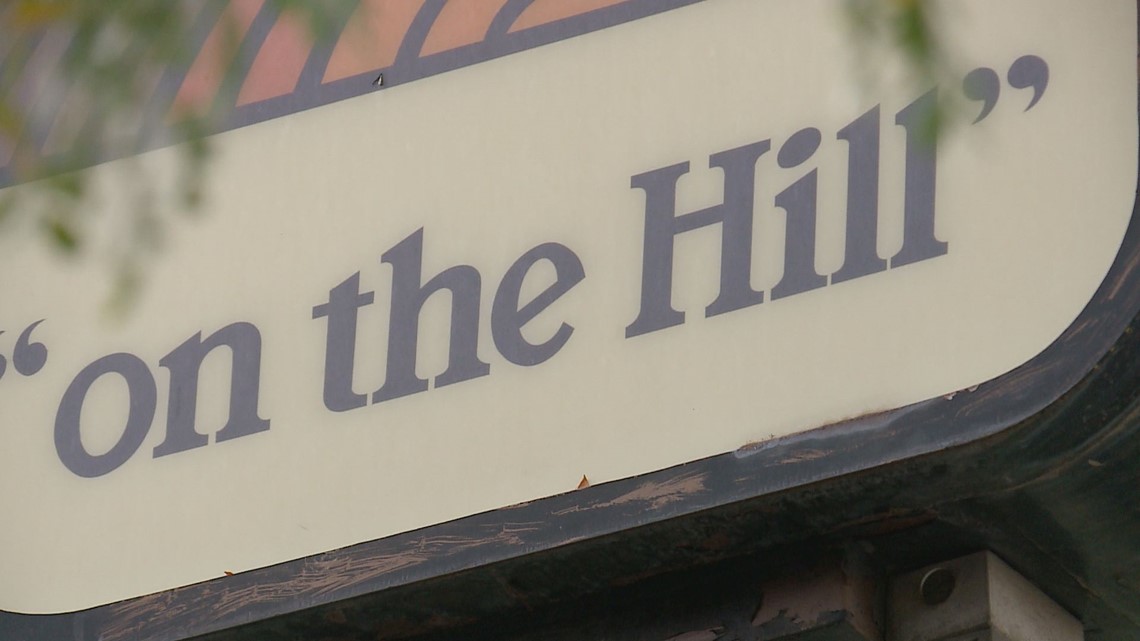 Each new restriction for the student population in Boulder hurts the businesses near campus that rely on those customers.
BOULDER, Colo — Michael Foote was looking forward to students returning to Boulder.
Since this summer he's owned D.P. Dough, a calzone shop on The Hill next to the University of Colorado Boulder campus. College students are his primary customer base.
"I want to say 85%," Foote said. "They're a huge asset to our company, and we need them."
But as COVID-19 cases on campus rise, and new public health orders limit the movements of young people, Foote said it's hurting his business.
"When they're walking around doing stuff at night, they hit us [with business] on the way home. Every single night," Foote said. "Now that they're quarantined, we're not getting hit. Our walk-ins are not getting hit. We're getting OK deliveries, but were still losing a substantial amount of money every night on walk-in business."
On Thursday, Boulder County announced a new public health order that bans anyone ages18 to 22 from gatherings in the city of Boulder. The same order also put the residents of 36 properties under a Stay-At-Home order.
RELATED: New health order requires all Boulder 18 to 22-year-olds to halt gatherings
Whatever students think about the new rules, and whatever compliance will be, enforcement often falls on a business owner.
"When you run a business, you try to establish a certain amount of consistency. Something your customers can count on," explained Matty Schelling, the General Manager of No Name Bar on The Hill.
"And every week or two there are hour restrictions on when I can serve alcohol, guidelines as to how large of a group can be gathered." Schelling said. "So, can I group a table of six? Ten? And constantly having to change things around because we want to follow guidelines and protocol, and keep people safe."
Schelling said his business – a venue that specializes in jazz music and cocktails – typically draws an older crowd like grad-school students and professors, rather than the undergraduate age group targeted by the latest health order. Still, he says, he feels the business impact.
He's now serving customers outdoors on a patio, rather than inside where he previous offered a "speakeasy" atmosphere. Like many other business owners, he describes the uncomfortable conversations with customers who don't want to follow mask orders or hygiene recommendations, or who argue with him citing political differences.
RELATED: Denver mayor announces public health orders for universities to halt COVID-19 spread
Schelling, who is also a musician and dealing with lost business from that industry, too, said he also worries about keeping himself healthy. With his business on The Hill, and surrounded by the university's students, he's in the middle of the outbreak.
"I want to make sure I'm safe, I've been the only employee for six months," Schelling said. "So if I get sick, then I have to shut down no matter what the law says."
Just weeks into the semester, its an ever-changing situation for students, as well as the businesses that rely on them.
"Consistently riding the roller coaster," Schelling said. "And I'm eager to get off [of it]."
RELATED: CU Boulder to shift to remote instruction for at least two weeks
RELATED: Latest coronavirus outbreak data: 39 linked to schools, colleges and childcare centers
SUGGESTED VIDEOS: COVID-19 Coronavirus