Chrissy Teigen: Baby charity Tommy's issues statement of support after criticism for sharing pregnancy loss
Baby charity Tommy's has released a statement of support for Chrissy Teigen following the model's…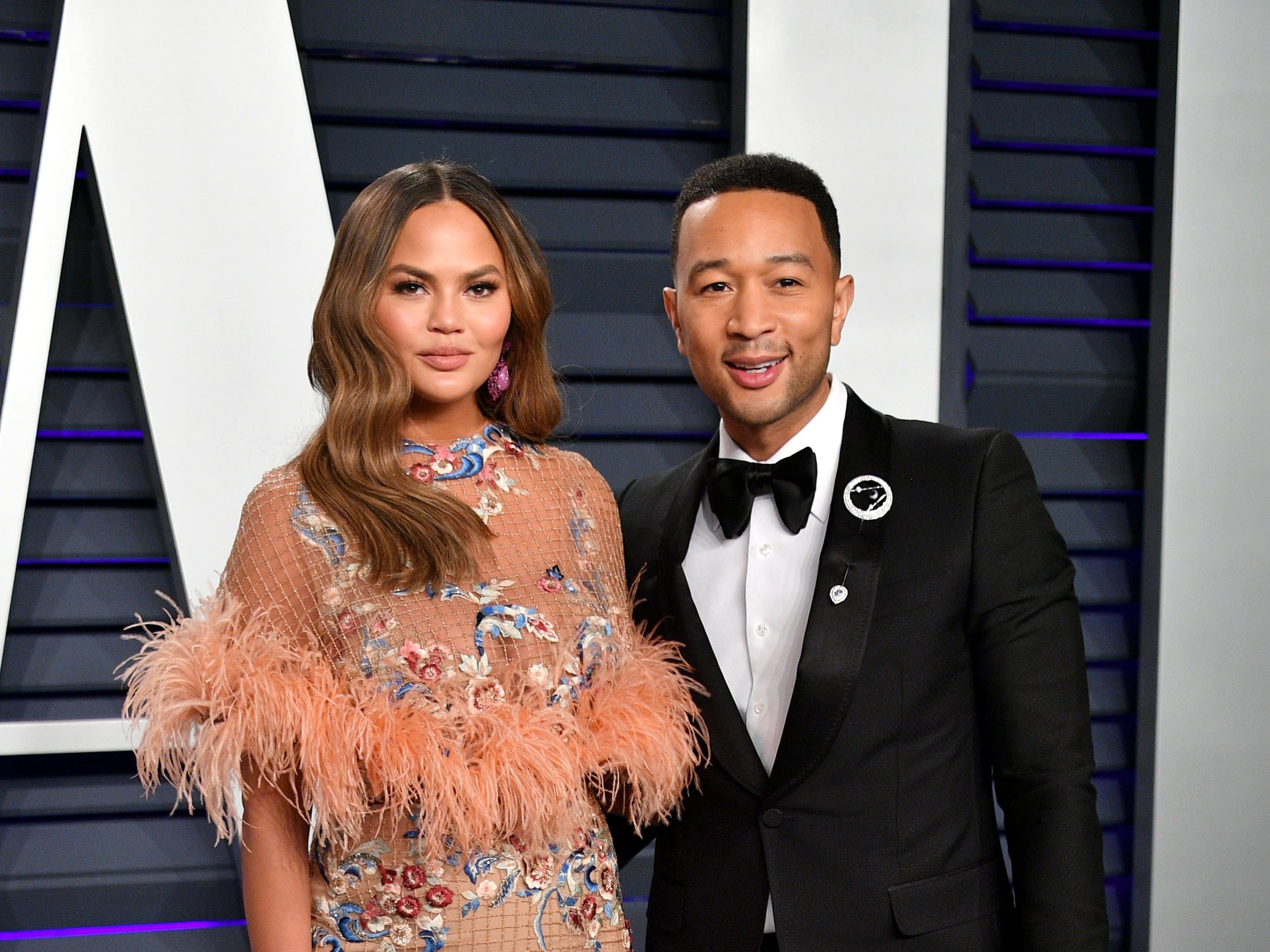 Baby charity Tommy's has released a statement of support for Chrissy Teigen following the model's pregnancy loss, saying that it "takes a lot of courage" for her to be "so open" about her experience.
On Thursday 1 October, Teigen shared a post on social media revealing that she and singer John Legend had suffered the loss of their third child, after experiencing excessive bleeding during pregnancy.
The 34-year-old wrote that she and her husband are "shocked and in the kind of deep pain you only hear about, the kind of pain we've never felt before", stating: "We were never able to stop the bleeding and give our baby the fluids he needed, despite bags and bags of blood transfusions. It just wasn't enough."
Teigen and Legend have received numerous messages of support from fans and celebrity friends, with Kim Kardashian West writing: "We're always here for you and love you guys so much," and Paris Hilton saying: "My heart breaks for you and John."
However, some people have criticised Teigen for being so open about her loss, highlighting the stigma that continues to surround conversations concerning pregnancy loss.
Watch more
Kate Marsh, midwifery manager at baby charity Tommy's, has issued a statement on behalf of the organisation about Teigen's experience and the way in which people have responded to her decision to share her family's news.
"Baby loss at any stage in pregnancy is one of the most devastating experiences that any family can go through – and it really can happen to any family, but persistent stigma means it's rarely discussed despite affecting so many," Ms Marsh said.
"Chrissy Teigen being so open about her loss takes a lot of courage, but it's vital that we break the silence so that anyone who loses a baby knows: this may feel incredibly lonely, but you are not alone. Friends and family, doctors and midwives, all of us at Tommy's; we're here."
Ms Marsh stressed that "while many people have sent Chrissy messages of support, some have criticised her for sharing, which just highlights the taboo and lack of awareness in society".
"No matter when you lose a baby, you will likely be mourning the future you imagined together, and many families take photos and other special keepsakes like handprints and footprints," the Tommy's representative said.
"Some choose to grieve privately and others find it helps to publicly honour their baby's short life, but there is no wrong way to react to such a uniquely personal tragedy."
In the UK, approximately one in four pregnancies end in loss either during pregnancy or birth, while it is estimated that one in four women have experienced miscarriage, Tommy's states. 
You can contact the Miscarriage Association helpline on 01924 200799 or email the charity at [email protected] The helpline is open from 9am to 4pm Monday to Friday.
To contact Tommy's midwives, you can call the charity's pregnancy line on 0800 014 7800, open Monday to Friday from 9am to 5pm, or email [email protected]