Colorado jail mental health crisis worsens with $250 million | Mental Health
Acute staffing shortages at the two state-run mental health hospitals that have left nearly half…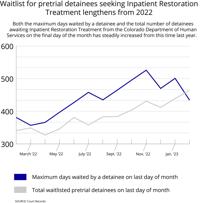 Acute staffing shortages at the two state-run mental health hospitals that have left nearly half the nursing positions vacant mean more individuals than ever are languishing in jails cells in Colorado while they wait for court-ordered mental health treatment to restore them to competency so they can stand trial.
As of Thursday, 449 individuals incarcerated in jails in the state were in need of restoration treatment. The wait list reached an all-time high last month, despite state officials promising three years ago that nobody should have to wait in jail for more than 28 days for mental health restoration if they've been deemed incompetent for trial.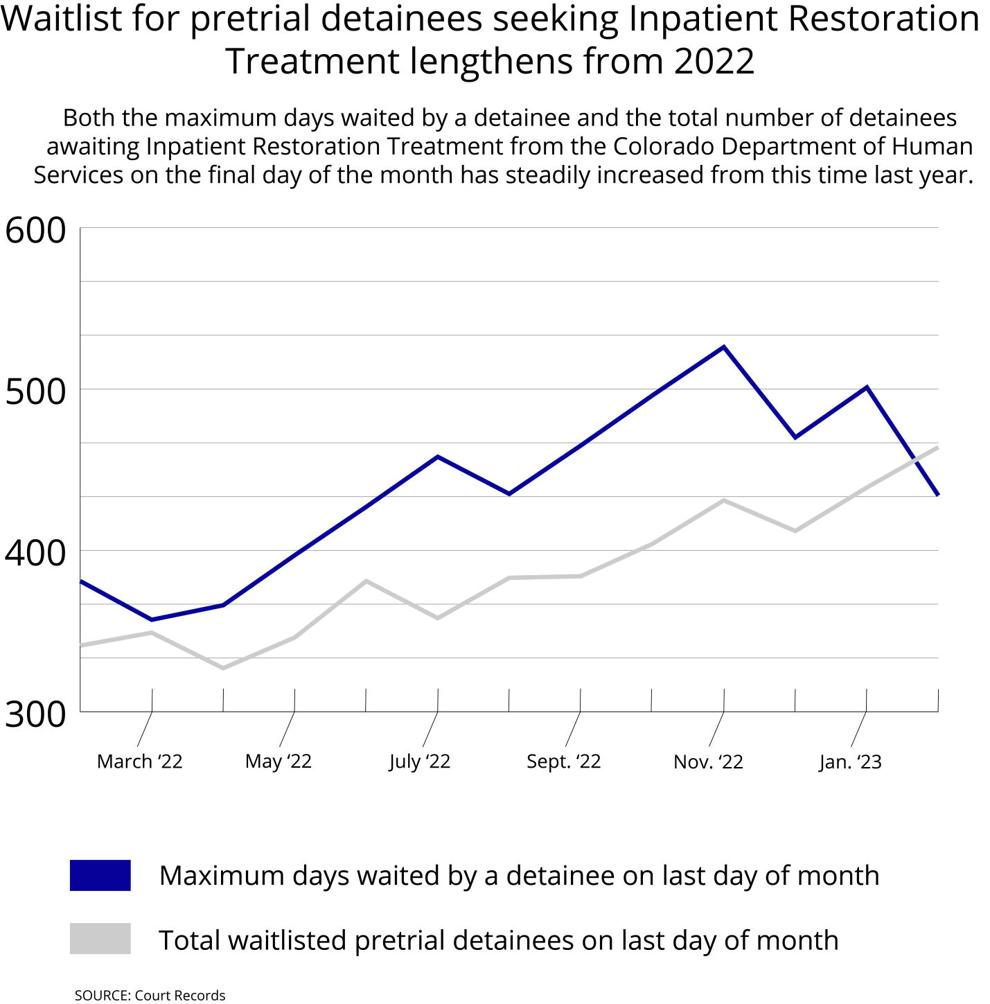 Court records show that at the end of February one individual had been waiting for 434 days for such court-ordered services. Among those with issues so acute that the lack of treatment posed a threat to themselves or others, the average wait for restoration services was 76 days that month. The state pledged three years ago that those with such acute problems deemed incompetent for trial would receive restoration treatment within a week.
The diminished care caused by the state's inability to promptly treat mentally ill criminal defendants has been linked to suicides and incidents of crime and violence in Colorado jails.
"The hardest part of my job is the calls I get from parents, who are like, 'Help. What do we do? How do we solve this,'" said Leora Joseph, hired last July as the director of the state's Office of Civil and Forensic Mental Health, which is trying to reverse the growing wait times.
"The reality is we are having human beings with severe illness, and they're not being cared for in the way we all think is best," said Joseph, who added that half of those on the waitlist are homeless. "That's heartbreaking."
She said the COVID pandemic caused the waitlist to balloon. The pandemic exacerbated staff turnover at the two state-run mental health hospitals at the same time those facilities were forced to temporarily halt the admission of new patients, she said. Now that admission restrictions have been lifted, staffing still hasn't rebounded, Joseph said.
As a result of the ongoing backlog, Colorado has had to pay $29.7 million in fines because it has failed to meet the terms of a consent decree state officials signed to resolve a class-action lawsuit brought on behalf of jail inmates with untreated psychosis and other mental health disorders.
Colorado officials and legislators tried to fix the problem by authorizing the spending of more than $250 million, most of which was funded by federal aid from the American Rescue Plan Act. The promised solutions included the renting of new private psychiatric hospital beds, the creation of a new group home for the mentally ill and money to improve the clinical workforce and address shortages in psychiatric nurses.
But the $61 million that went to the new Office of Behavioral Health Administration to bolster clinical staffing still hasn't fixed shortages at the state's two state-run hospitals for the mentally ill in Pueblo and Fort Logan.
Much of that money went for grants for improving the workforce of community providers, repaying loans for behavioral health care providers, expanding peer support programs and other initiatives.

Backlog of people waiting for treatment at Colorado's mental hospital could lead to more death: Report
Meanwhile, the state was only able to hire a total of four nurses to inpatient positions at the state hospitals last year. The slow pace of hiring occurred even though the state human services department, which oversees the hospitals, has spent $4.7 million on recruitment, retention and referral bonuses for high-need positions, including vacancies at the hospitals. As a result, roughly 100 beds remain empty.
"Colorado's inpatient capacity has been insufficient for decades and may indeed be at its worst point in modern history given that approximately 100 beds are sitting empty due to staffing shortages and other restrictions," according to a February report from Neil Gowensmith and Daniel Murrie, who were appointed by a federal judge to monitor Colorado's compliance with the consent decree.
"Without adequate staffing, units will remain closed, the waitlist will continue to increase, and noncompliance will worsen," their report stressed.
Their report said that while state hospital beds sit empty, acutely ill people remain in jails for months, living in cells "soiled with urine or feces, neglecting hygiene, not eating, and so on." Others, "languish with acute symptoms of inadequately managed psychosis," they added.
Some inmates waiting for restoration services have been attacked by other inmates or picked up new criminal charges, according to their report. Earlier reports from them documented suicides among inmates waiting for restoration services.
Those who killed themselves include Michael Pyle, 42, who hanged himself on May 27, 2021 while incarcerated at the Adams County Jail. He had been waiting for five months for a bed to open up at the Colorado Mental Health Institute in Pueblo so he could receive treatment for mental illness.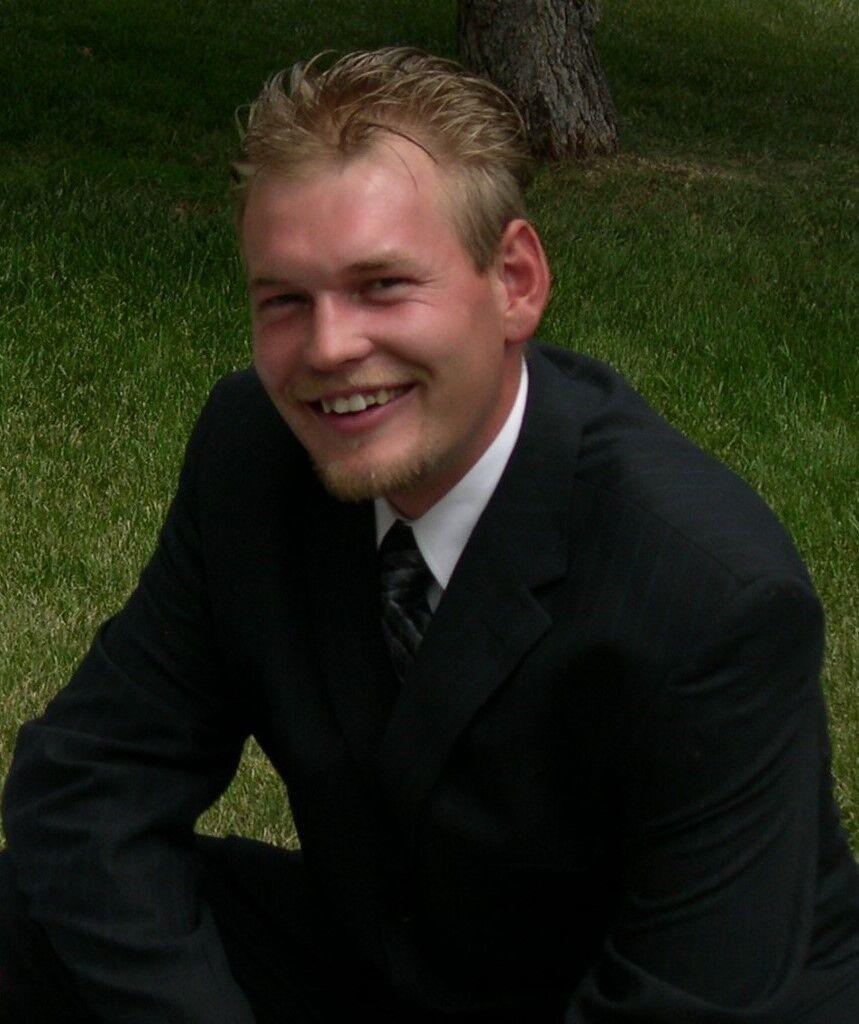 The state now is offering nurses $14,000 signing bonuses as an incentive to join the workforce at the Colorado Mental Health Institute in Pueblo and the Colorado Mental Health Institute in Fort Logan. Currently, about half of the nursing positions at the state-run hospital in Pueblo are vacant and about 42% of those positions are vacant at in Fort Logan.
Among the staff that are working at the state hospitals, roughly 40% come from temporary nurse staffing agencies, which charge the state a premium to provide staffing. The state pays $120 an hour for contract nursing positions.
"We have to pay a ton, just to keep things operational," said Joseph.

Problems at Colorado's primary mental hospital so severe that it faces potential loss of Medicare
In the last month she celebrated the small victory of seeing three full-time nurses hired for state hospital positions, nearly the same amount hired all of last year.
To ease the burden on the two state hospitals, Joseph's office also last year received $60 million of the federal aid to contract for nearly 100 new private psychiatric beds spread across several providers.
But one of those providers — the Johnstown Heights Behavioral Health in Larimer County — has been plagued with complaints and incidents throughout the duration of its contract with the state. The state paid $6 million to last year for 18 civil commitment psychiatric beds.
Federal regulators cited the facility for deficient treatment of a patient who was receiving detox services from alcohol and ended up dying. Regulators also found the facility improperly handled a sexual assault allegation. Officials with Johnstown Heights did not return telephone messages seeking comment.
The federal Centers for Medicare & Medicaid Services (CMS) in November declared an "immediate jeopardy" existed at Johnstown Heights Behavioral Health for "failure to assess detoxing patients pursuant to facility protocol, policy and national guidelines."
A detoxing patient at Johnstown Heights in November "did not receive appropriate care, treatment and monitoring, significantly declined and subsequently died with transfer to another hospital," according to a "confidential" December memo from an official with the Colorado Department of Public Health and Environment.
The memo, which The Gazette obtained through a Colorado Open Records Act request, was sent to Kim Bimestefer, the state's top Medicaid official; several officials in the Colorado Department of Human Services and Morgan Medlock, the state's new behavioral health commissioner. The memo was forwarded to Joseph.
A police report stated that an autopsy determined the death was "accidental" and found that the patient "died of complications of mixed drug interactions of therapeutic medications." The autopsy also cited additional health issues as contributing factors to the death.
The memo states that the information about the death should not be shared with the media because federal regulators likely would give the facility time to correct problems to avoid being cut off from continuing to receive patients on Medicaid.

Whistleblower: False diagnosis kept patient unconstitutionally confined at Colorado mental hospital
It wasn't the first time that federal regulators found problems at Johnstown Heights while the facility was receiving millions of dollars from the state to help fix the state's woeful deficiency in inpatient psychiatric bed space, according to the state memo.
Earlier, in August 2022, federal regulators at CMS cited Johnstown Heights for another, earlier, immediate jeopardy after the "facility failed to ensure patients received care in a safe setting after allegations of sexual abuse occurred."
A patient in July 2022 had called police alleging Johnstown Height's staff had done nothing to protect her after she alleged another patient had sexually assaulted her. Instead, regulators found that the staff moved the male patient accused of sexual assault closer to his accuser's room. The facility also failed to document the sexual assault allegation despite state regulations requiring the reporting of such incidents, according to the state memo.
The memo said the state is requiring Johnstown Heights Behavioral Health to hire a quality improvement specialist consultant and the facility would have to show three months of improved performance. The Colorado Behavioral Health Administration and the Colorado Department of Public Health and Environment both have launched ongoing investigations into services provided by Johnstown Heights Behavioral Health.
The state issued a no-bid contract in January 2022 to pay $2.9 million to Johnstown Heights to handle inpatient, civil commitment psychiatric care for half a year that normally would go to the state-run hospitals.
The state extended the contract in July 2022, issuing another no-bid $3.1 million contract to the facility to continue providing 18 psychiatric beds the state could use through the rest of 2022. That state extended the contract days before the botched handling of the allegations of sexual assault that prompted federal regulators to cite the facility as posing an "immediate jeopardy" to patients there.
Officials in Joseph's office were considering renewing the contract with Johnstown Heights for an additional year in December after Laura Ferguson, a program manager in the state's new Behavioral Health Administration, reported in an email that she had recently investigated the facility and "did not find any violations of rule."
But Jagruti Shah, deputy director with the Office of Civil and Forensic Mental Health in the state's Human Services Department, said in an email that her office had backed away from renewing the state contract again after her office independently reviewed the facility's operations.
"It was apparent to us based on our informal site visit for our contract, this facility is not equipped to offer services for long term patients," she said in the email to Ferguson.
She added in the email that the facility seemed "to need assistance" in how to follow state law regarding involuntary commitment procedures and forced administration of medications, which both require a court order for ongoing treatment.
The patients the state had been sending to Johnstown Heights were redirected back to the state hospitals, Shah said in her email. That move means there will be even less bed space in the state hospitals to address the growing wait list of jailed inmates awaiting restoration services in county jail cells.
Despite the problems at the private provider in Johnstown, Joseph said she wants to contract for even more private bed space from other providers and says she thinks the problems in Johnstown were an anomaly.
"We do quality control," Joseph said. "My staff goes and visits with each of these hospitals that's trying to contract with us. We do some due diligence here."
She added that her office stays in regular contact with the staff at the private hospitals. Recently, one of the private providers demanded she remove a restoration client because he was being sexually active.
"The sexually active guy is actually an example of us constantly being in touch with people, right?" she said. "We're constantly talking. We're constantly in communication because we take this so seriously."