Commentary: Celebrate women in medicine and those who blazed the trail | Commentary
Each September, the American Medical Association honors the achievements of women physicians during Women in…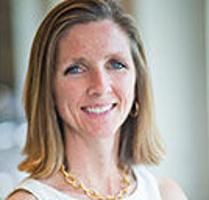 Each September, the American Medical Association honors the achievements of women physicians during Women in Medicine Month. This year's theme is "Advancing Equity, Creating Change."
I'm immensely proud of my fellow female physicians, and this year, in particular, I'm equally proud of all of my colleagues in health care — every physician, along with the selfless nurses, techs, therapists and first responders on the front lines, caring for patients during this pandemic.
As any physician knows, we cannot go it alone, much less achieve our best outcomes, without the support of a dedicated team.
Yet many of the pioneering women who came before me were unable — and unwelcome — to learn and practice alongside their male counterparts.
If not a solo experience, theirs were often lonely journeys that forced them to rely on their courage, grit and commitment to doing what was right for their patients, many of whom were society's most marginalized.
These women include trailblazers such as Elizabeth Blackwell, M.D., the first woman to graduate from a U.S. medical school, New York's Geneva Medical College in 1849, and Rebecca Lee Crumpler, M.D., the first African American woman to earn a medical degree in the United States, graduating from the New England Female Medical College in 1864.
In 1889, Susan La Flesche Picotte, M.D., became the first Native American woman to earn a medical degree, graduating a year early and first in her class — 35 years before Native Americans were recognized as U.S. citizens. Mary Edwards Walker, M.D., the first female surgeon in the United States, was also the U.S. Army's first female surgeon, serving in the Civil War, and the first and only female Medal of Honor recipient.
Along with others, these women paved the way for women to succeed in research, academic medicine and public health in the 20th century. Virginia Apgar, M.D., was the first woman to become a full professor at Columbia University College of Physicians and Surgeons. She also developed the Apgar score, a test to evaluate a newborn's health and considered among the first examples of evidence-based medicine.
In 1947, Gerty Cori, M.D., became the first American woman to earn a Nobel Prize in Physiology or Medicine. In 1990, Antonia Novello, M.D., became both the first woman and Hispanic to be appointed as U.S. surgeon general. In 1997, Nancy Dickey, M.D., was elected as the AMA's first woman president.
Each of these women has inspired generations of young girls who dared to pursue a dream.
I can only imagine what our earliest role models would think today if they could look back on the trails they blazed and the strides women have made. Women hold the majority of seats – 50.5% – in U.S. medical schools and outnumber male counterparts in OB-GYN, pediatrics, allergy and immunology, genetics and dermatology.
Female physicians, who as mothers, wives, daughters and sisters are the health care decision-makers for their immediate and extended families, are credited with bringing an extra dose of empathy and understanding to patient care.
Still, women physicians have more strides to make. Our profession must do more to address pay inequity; retain female physicians, 40% of whom leave full-time practice early or altogether; and encourage women to enter fields where they are woefully underrepresented, such as orthopedic surgery, neurological surgery and interventional radiology.
I've been fortunate to have the support of professors, colleagues and a spouse who have valued my commitment to medicine and encouraged me every step of the way. I'm also privileged to mentor young physicians.
As I reflect on the accomplishments of those who've come before me and those I work alongside, I say, "Job well done." Most of us won't make the history books or even the daily news roundup. But we will continue to be role models for the next generation of physicians, teaching, delivering care, expanding the body of medical research and shaping health policy.
That will be our legacy.
Dr. Danielle Bowen Scheurer is a hospitalist and the Medical University of South Carolina's Health chief quality officer.