CPRS Physical Therapy celebrates new location in Selinsgrove | Business
SELINSGROVE — CPRS Physical Therapy recently celebrated its grand opening with a ribbon-cutting ceremony at…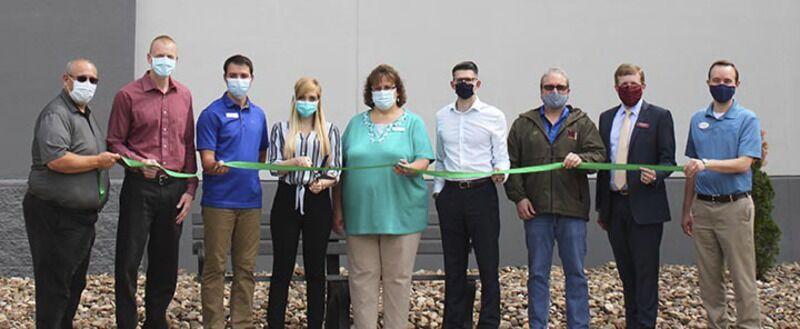 SELINSGROVE — CPRS Physical Therapy recently celebrated its grand opening with a ribbon-cutting ceremony at a new location in the former Sears store at 270 Susquehanna Valley Mall Drive, Suite 400.
CPRS Physical Therapists is a team of highly skilled and dedicated professionals committed to exceeding client expectations. It provides cutting-edge, hands-on therapy in conjunction with comprehensive treatments individually tailored to each client's specific injury, company officials said.
The clinicians at the Selinsgrove office are ready to meet all physical therapy needs including, including physical therapy, vestibular therapy, sports rehabilitation, pre- and post-operative therapy, diabetes management and wellness. They offer several wellness programs including general membership, healthy lifestyles, personal training, and sports specific training.
For more information, contact their office at (570) 884-7940.
Gathering for the recent ribbon-cutting ceremony at the new Selinsgrove location of CPRS Physical Therapy are, from the left, Todd Rothermel, PTA, marketing associate; Matt Morgan, DPT, vice president of operations North; Shane Yoder, PTA; Becca Hartranft, DPT, clinic manager; Michele Snyder, clerical; Ben Williard, CFO; Art Thomas, president of Meck-Tech, Inc., vice president of Diversified Construction, Inc., and vice chairman of the Greater Susquehanna Valley Chamber of Commerce; Malcolm Derk, director of grants and foundation relations at Susquehanna University and a Greater Susquehanna Valley Chamber of Commerce board member, and Jeff Cole, representing state Rep. Lynda Schlegel Culver.