Diabetes prevention is possible, says founder of Defense Against Diabetes | Business Spotlight
Of the more than 34 million people in the U.S. who have diabetes, 90-95% have…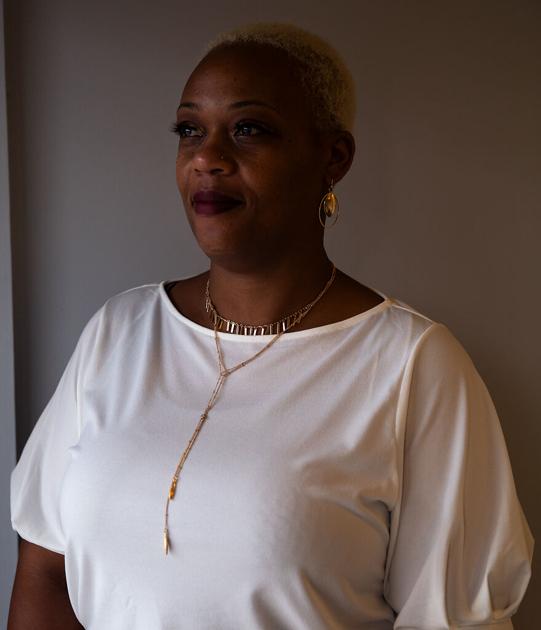 Of the more than 34 million people in the U.S. who have diabetes, 90-95% have type 2 diabetes, according to the Centers for Disease Control and Prevention.
Although most patients are adults, an estimated 210,000 Americans under 20 suffer from the condition, according to the American Diabetes Association.
For Sabrina Weaver, founder and executive director of Defense Against Diabetes, it was the prevalence of the disease among children that initially caught her attention.
"It's not a surprising trend," Weaver said. "The longer they live with diabetes, the more complications they're going to have. If we can prevent or at least delay it until later adulthood, their overall health is better."
Defense Against Diabetes is a nonprofit organization designed to raise awareness about diabetes prevention and promote healthier lifestyles through coaching, resources and health education for those with Type 2 diabetes or prediabetes.
For prediabetic adults, the CDC's Prevent T2 program is offered. The yearlong program helps those at risk of developing Type 2 diabetes by teaching healthy eating habits.
Weaver serves as the coach who monitors progress and provides encouragement and resources. She shows how to read food labels, reach 150 minutes of exercise each week, control portions and create a food journal.
For adults who have already been diagnosed, Defense Against Diabetes uses the Gateway Diabetes & Cardiovascular Disease Self-Management curriculum to help participants make behavioral changes to manage their condition.
Weaver, a Kansas City native and a nurse at Truman Veterans' Hospital, wanted to volunteer with a diabetes prevention program but found none in mid-Missouri.
So, in 2018, she created her own. Since then, she's been working hard to spread the word about the program and recruit participants.
"It's been a lot of down-in-the-street, making phone calls, a lot of being ignored, a lot of frustration," she said. "For a while, I was going out to Jefferson City and doing things there … I'm going to help whoever wants to be helped wherever they are."
Kia Walker discovered Defense Against Diabetes at a block party held by United Community Cathedral, where Weaver had set up a booth to promote her organization. Walker, then pregnant, had been diagnosed with gestational diabetes, a condition that increases a person's risk of developing Type 2 diabetes postpartum and affects about 10% of pregnant women in the U.S.
Walker participated in DAD's diabetes prevention program where she attended class sessions with a small group of other participants. The most important lesson she learned was about portion control, she said.
"The tools that (Weaver) gave us, I actually still use them today," Walker said. "She gave us applicable tools to take with us, not just something to learn at that moment for a test or a quiz or just throwing information at us. She gave us things that we could actually use."
Helping others motivates Weaver. The most rewarding part of her work has been building her clients' confidence, she said.
One participant didn't want to take her prescribed medication and had a particularly hard time managing diabetes, but Weaver was up for the challenge.
"We probably didn't address her diabetes directly for a good three months," Weaver said.
"We met every week, and after sitting and talking, there was so much stuff from her childhood that she was carrying. Until we could get to her believing in herself, she was never going to be compliant with what the doctor was telling her to do."
That same desire to help others also led Weaver to a career in nursing. She originally wanted to be a doctor, but after volunteering at University Hospital, she had a change of heart.
"Doctors have a finite amount of time," she said. "I actually wanted to sit and have conversations and get to know my patients, and I can do that as a nurse. I can spend that time and dig in a little bit more."
Working as a nurse and running the diabetes program aren't the only ways Weaver is involved in health in the community. She sits on the Boone County Food Policy Council, which aims to ensure access to healthy food for all in the county.
She is also a member of the Boone County Medical and Dental Action Committee, which addresses health disparities in the community. Diabetes, for example, disproportionately affects Blacks, Asian Americans, Hispanics and Native Americans, according to the American Diabetes Association.
Weaver said part of what makes her work challenging is that many Americans don't "think prevention." When it comes to health, Weaver said people tend to be more reactionary and treat issues after they've already happened instead of working to avoid them altogether.
"Diabetes impacts the whole body, everything from vision to nerves," she said. "It directly impacts your blood pressure, your heart health, your liver, your kidneys. It impacts every aspect of your being.
"If we could start having healthy habits early, then we can improve our overall health in general."
Weaver finds that men are more hesitant to seek help when it comes to health and said most of the participants in her program have been women. If men do come in, she said, it's because a wife or significant other has pressured them.
Because of this, Weaver hopes to launch a men's health initiative as part of the program in the future.
Before the COVID-19 pandemic forced her to cancel, Weaver had planned to hold a roundtable discussion with men in the community about why they might delay or avoid seeking medical care and how they could be encouraged to talk to a doctor.
In addition to a men's health program, Weaver wants to demonstrate specific ways people can eat healthier foods. She originally wanted to lead cooking classes, but the pandemic made her change to a virtual version. She plans to post cooking videos to share "budget-friendly, family-friendly" meals for anyone to make at home.
"I want to fix the world because I want everyone to be healthy and happy," Weaver said. "I want people to care about their health just as much as I care about their health."