District 4 candidates offering different perspectives on health care, COVID-19 | City & State
The U.S. House of Representatives race for Indiana District 4 is a contest between incumbent…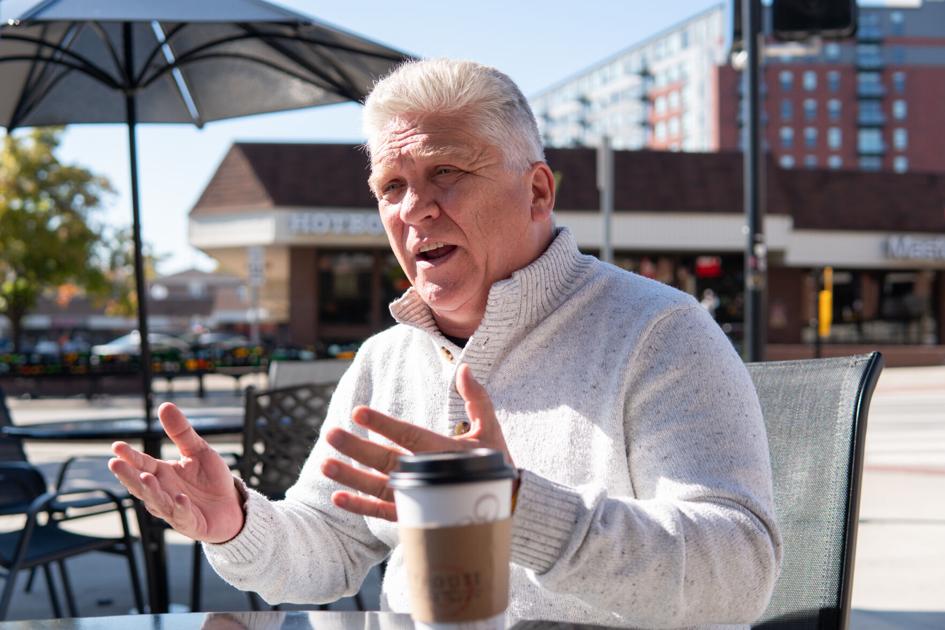 The U.S. House of Representatives race for Indiana District 4 is a contest between incumbent Rep. Jim Baird, a Republican, and Democrat Joe Mackey, a retired machinist who lives in Lafayette.
Baird, a Purdue alumnus, is the owner of Baird Family Farms and Indiana Home Care Plus. He previously served as the representative from the 44th district to the Indiana State House of Representatives from 2010 to 2018.
Mackey worked for Caterpillar Inc. for 27 years, and is also the founder of the Claire E. and Patrick G. Mackey Children's Cancer Foundation, which focuses on financing pediatric cancer research.
Both candidates gave their perspectives on 2020 issues in a League of Women Voters Vote411 Q&A, an in-person interview and an email exchange.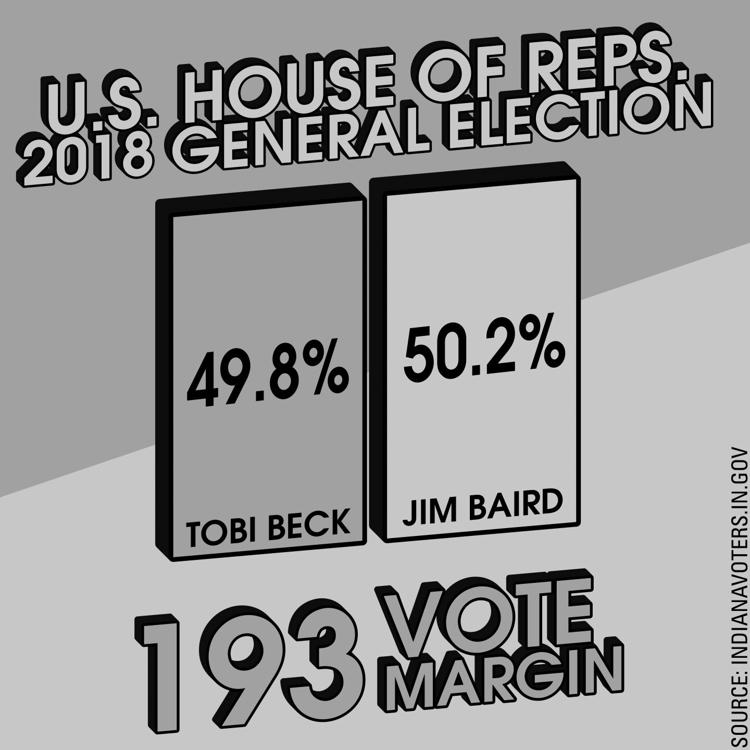 Health care
Baird said while he opposes a universal health-care plan, medical costs are too high for many Americans.
"Democrats want to implement a top-down approach with 'Medicare for All,' which will require higher taxes and create a bureaucratic nightmare for those seeking health care," Baird said in a Vote411 Q&A. "Right now, the greatest barrier to people receiving access to health care is the high and unknown costs. If we can address those issues that can go a long way into solving the problem."
Mackey supports a government health-care plan and noted the acute lack of adequate care in rural areas of District 4.
"These are counties where even the basic health-care needs of women and children are not being met. Our infant mortality rates are among the worst in the country," Mackey said. "These are deaths that are medically treatable illnesses."
He also criticizes the employer-centric, market-based approach to health care in the U.S.
"The issue with 'free market'-based healthcare is the insatiable pursuit of profit which creates predatory behaviors from far too many players," Mackey said via Vote411. "We must follow the actions of all the other developed nations and create a health-care system for all Americans."
Coronavirus
Baird conveyed optimism for the government's current response plan.
"Throughout this pandemic, Congress has provided funds and resources to first responders, health-care workers, businesses and the development of treatments and a vaccine," he said via Vote411. "If needed, Congress can provide additional resources to hospitals."
He also said that finding a vaccine and helping businesses in need should be top priorities.
"Congress will continue to provide resources for vaccine development. In the meantime, Congress should focus its efforts on those still in need," Baird said via email. "The next COVID-19 relief bill should be targeted toward businesses and schools still in need."
Mackey stressed the need for personal responsibility, especially among college students.
"I ask that you take COVID-19 seriously. Wear your mask. Don't do it for yourself, do it for your peers, those around you," he said. "This isn't a matter of civil rights, it's a matter of civil health and being responsible for yourself."
Mackey said Congress should pass legislation to revamp infrastructure and create jobs in the wake of the economic recession caused by the pandemic.
"Investing in renewable energies, greening our infrastructure and environmental remediation are three areas of the economy in which Congress could have an immediate positive economic impact," he said via Vote 411.
Internet access in rural areas
Mackey noted the destructive impact the lack of internet had on rural areas.
"During the pandemic shutdown, the more urban and suburban areas were able to pivot right away to e-learning. But there was no e-learning available in the rural areas because there is no internet," he said. "We now have entire graduating classes of high school seniors here in the fourth district where not one student is going to college."
Baird said he will continue to bring internet to rural areas, as he has with a recent $1 million grant covering costs for broadband internet access.
"I was proud to recently announce with USDA a ReConnect grant which will help expand rural broadband access for the Fountain County area," Baird said in an email. "There are still plenty of rural areas across our district that need attention and we are partnering with the state to help provide resources to keep this issue a focal point."