Dr. Drew warns of mental health risks from excessive screen time for America's youth
Fox News' Brian Kilmeade and Dr. Drew Pinsky discussed the increase of bullying in schools…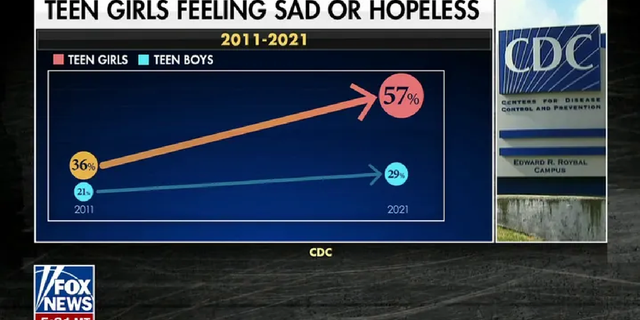 Fox News' Brian Kilmeade and Dr. Drew Pinsky discussed the increase of bullying in schools that has been exacerbated by social media on "One Nation with Brian Kilmeade." 
Kilmeade highlighted a study showing that teenagers who spend less time online have better mental health. 
He asked whether the increase in bullying "everywhere" is due to phones and cameras or if it is possible that people are becoming "more cruel." 
"It's really hard to tell," Pinsky said.
AGE 13 AND YOUNGER IS 'TOO EARLY' FOR KIDS TO BE ON SOCIAL MEDIA, SURGEON GENERAL ADMITS
"We don't know, are the algorithms serving this stuff up to us because we looked at it once, or is this really happening? My suspicion is it's really happening. It is sad. If someone is manifesting that kind of aggression, they have to be dealt with a high degree of containment to help them — not to hurt the individual, to help them," he said. "You're not allowed to ask anything of anybody, so you can't tell an addict, for instance, who's dying of their progressive disease to come with me, or don't sleep there, or maybe you might want to try something else. You can't say anything to anybody, and that harms people so much."
In another study, the Centers for Disease Control and Prevention found that from 2011 to 2021, the percentage of teenage girls feeling sad or hopeless had increased from 36% to 57%, while the percentage for teenage boys had increased from 21% to 29%. 
Congress is also trying to address the suspected correlation between one's mental health and social media use.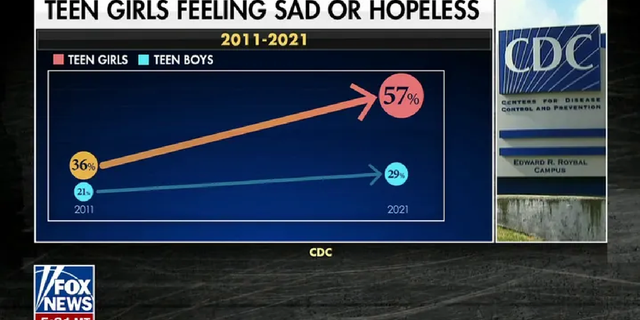 GOP BILL BANS KIDS UNDER 16 FROM SOCIAL MEDIA TO SAVE THEM FROM DANGEROUS 'EMOTIONAL DISTRESSES'
Earlier in February, the Senate Judiciary Committee held a hearing called "Protecting Our Children Online" on kids' online safety. 
Sens. Richard Blumenthal, D-Conn., and Marsha Blackburn, R-Tenn., pledged to "act swiftly" to address "Big Tech's ongoing harms to kids."
Pinsky agreed that one's "mental health is enhanced" with a reduction of screen time. 
"I think within 10 years we will look at these things — these phones right here with me in front of the desk — the way we looked at tobacco at one time in the past," he said.
Kilmeade asked Pinsky where he stood on Sen. Josh Hawley's, R-Mo., proposed legislation focused on safeguarding minors on social media platforms.
"I have lots of friends that actually specialize in screens for adolescents, and they all do the same thing with their kids," Pinsky said. "Limit [social media use] to an hour, max two hours a day."
CLICK HERE TO GET THE FOX NEWS APP
The proposed legislation by Hawley would implement a minimum age requirement of 16 for social media users.