Essex mental health inquiry pointless without legal powers, say families | Mental health
Bereaved relatives have said an independent inquiry into the death of almost 2,000 mental health…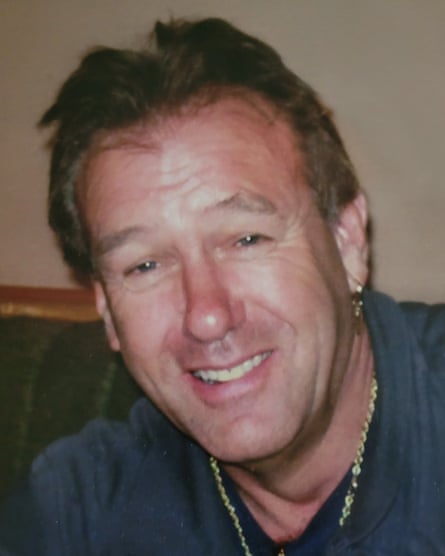 Bereaved relatives have said an independent inquiry into the death of almost 2,000 mental health patients across NHS trusts in Essex is not "fit for purpose" in the absence of legal powers to compel witnesses to give evidence.
The call for a statutory inquiry by 83 families comes after the chair of the review, Dr Geraldine Strathdee, published an open letter saying it would "not be able to meet its terms of reference with a non-statutory status".
In the same letter she said the inquiry team had written to 14,000 former or current members of staff at Essex Partnership University NHS trust (EPUT) or its successors and only 11 had replied saying they would give oral evidence.
The 83 families, represented by Hodge, Jones and Allen (HJA), are refusing to engage with the inquiry, because they believe there can be no accountability for the deaths of loved ones without greater powers, as evidenced by Strathdee's letter.
Allegations include sexual assault against patients, staff taunting or neglect of patients, improper use of restraint, and patients absconding or being discharged with insufficient care in place. HJA says it has evidence of what would appear to be criminal liability.
Lisa Wolff, 51, the mother of Abbigail Smith, who killed herself, aged 26, in February 2021, the day after being discharged from the Linden centre, in Chelmsford, said: "There has to be transparency in these mental health services that are failing. I work in health, I want to welcome the thought that these places can be beacons of hope, that they can be a light in the dark for those people who are like Abbi – who are troubled, who need support – and for families to think: 'Thank God they've gone in, they're going to get the help they need,' because right now, we can't do that. Right now, we're thinking: 'Oh my God, they've gone in there. What's going to happen to them?'"
She said less than a fortnight before her release and subsequent death, her daughter, who was first sectioned when she was 15, was downgraded from constant observation by two members of staff to no observation.
The inquiry, set up in 2021, was originally investigating 1,500 deaths of highly vulnerable people, including children, either while they were inpatients or within three months of discharge. The number has since risesn to almost 2,000.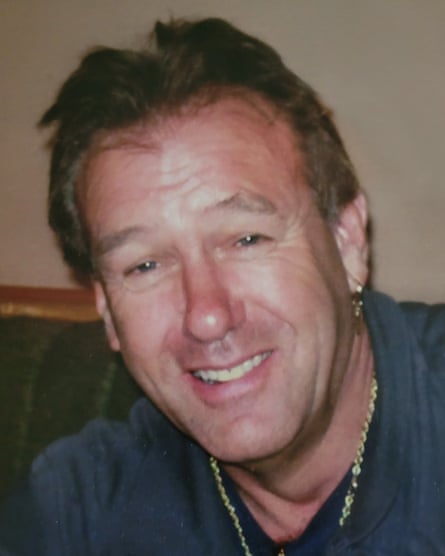 Alan Oxton's father, Steve, killed himself, aged 53, at the Lakes mental health hospital in Colchester. He said the inquest found failings with respect to not removing a belt from his father on admission, reducing the frequency that he was checked on by staff, and placing him in a room where a ligature could be suspended.
Oxton, who has been on antidepressants since his father's death, said he believed the staff who had come forward were likely to be those with nothing to hide. "Without it being a statutory inquiry it's pointless, and I've never engaged [with it]. The [number of] people they've got coming forward is so low, it's pointless and not fit for purpose."
More staff are said to have come forward since a plea by Strathdee but the number has not been revealed.
There are also concerns that failings have not been addressed and suicides have continued. Denise Simpson, 34, who has been under the care of EPUT since 2009, said: "This is bigger than just one person and the 80 families. There are people on a daily basis that are repeatedly failed and there are no lessons learned. I fear that if I ever ended up back in their inpatient service they would kill me."
The former cabinet ministers John Whittingdale and Priti Patel have called for a statutory inquiry and were among a delegation of six Essex MPs who went to see the health secretary, Steve Barclay, last week to make the case. Whittingdale said Barclay was "very sympathetic" and the government seemed to be moving from a position where it was "very reluctant" to make the inquiry statutory, to acceptance that it "may need to be".
An EPUT spokesperson said: "We are absolutely committed to learning lessons and improving the care and support offered to those who rely on us in often challenging circumstances. Our sincere apologies go out for the shortfall in care identified here and we continue to fully support the independent inquiry to provide the answers families rightly deserve. We continue to encourage staff to come forward and give evidence as part of this."
The Department of Health and Social Care said the progress of the inquiry was being "carefully considered", adding: "It is disappointing that current and former staff have not engaged to the extent expected nor that the inquiry has been able to access all the information it has requested."