Exercise class aims to prevent falls among older adults | Articles
Mary Ann Rickertsen shows off the bicep that she's developed gotten over the years in…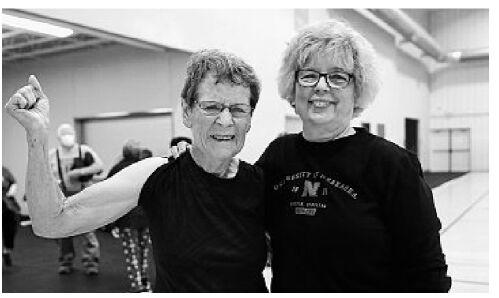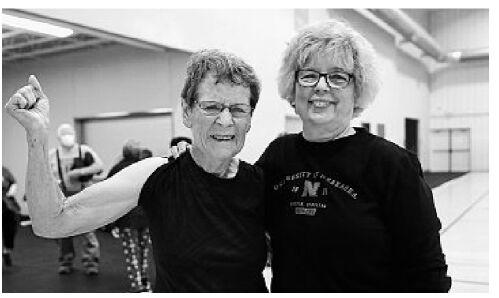 Before the women take the floor, Mary Ann Rickertsen shares that she is off two medications because of the progress she has made in the Fit and Fabulous Older Adult Exercise/Fall Prevention Program.
The program, led by Cindy Paustian, helps older adults such as Rickertsen develop strength and balance skills to help themwith chronic illnesses.
Four years ago, former physician assistant Roger Wells came to Paustian with the idea for this program because he saw the need.
The group exercises twice a week for an hour per session, working on weights for strength training, and balance and mobility exercises.
Paustian said the program started with three women, and it has grown to 22 people with one man in the ranks.
Wilber Medbery said he doesn't see it that way.
"It's just a group that has fun exercising," Medbery said.
He said the balance exercises have been great for him, and he is able to do things he didn't think he could.
One exercise Medbery has really worked on is one where he has to walk in a straight line, one foot in front of the other.
"The first time I did that, I almost fell over every time I took a step, but I can do it now," he said.