Former firefighter uses health setback as motivation in mission to help others
It's been 43 days since he's seen Ohio and he's prepared to stay away until…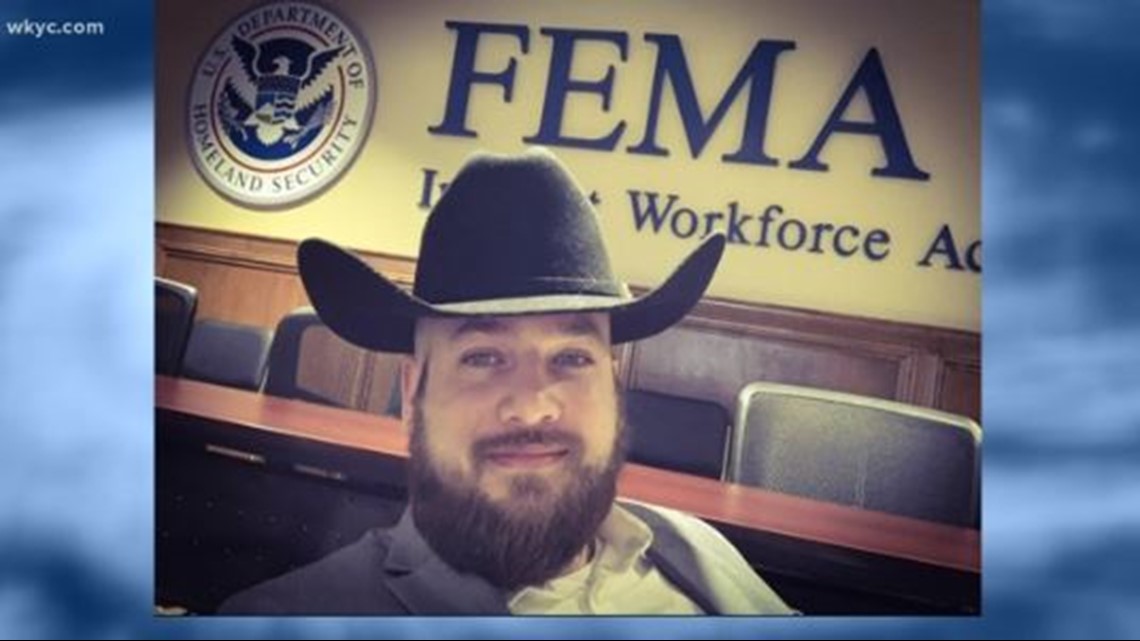 It's been 43 days since he's seen Ohio and he's prepared to stay away until all the jobs are done.
LORAIN COUNTY, Ohio — Kyle Work understands service to others. 
The Lorain County man is a Navy Veteran. He's been a firefighter, worked hazmat and bomb squad, worked for Homeland Security and then it all ended.
A congenital heart defect caused an aortic aneurysm. He spent weeks in the hospital undergoing five heart surgeries, and later survived two strokes.
"When that door shut cause of my health, I really thought I wasn't going to be able to help the public anymore which was a dream changer for me," Kyle explains.
But then he learned the Federal Emergency Management Agency, FEMA, was looking for reservists– people to help disaster survivors.
"I've been around this my whole like so I was like, yeah let's do this," says Kyle.
On September first, just after his 30th birthday, he deployed south to Louisiana, ravaged by Hurricane Laura.
"It's like being in the service again, everything is last minute, which I'm fine with," Kyle says.
He works twelve-hour days, seven days a week, helping those who've lost everything.
"My job is to try and get people back on their feet no matter how long it takes," he explains.
In the past, FEMA workers could go door-to-door, but the pandemic changed that process.
"Because of COVID now and the restrictions we have they set us up at sites, basically drop centers, people come in they register for assistance, we see what we can get them help with whether it's individual housing, trying to replace some of their personal property, car damage we're even trying to get people low interest small business loans," says Kyle. 
He's also the boots on the ground in the middle of devastation.
"We go around with our cell phones and logs and show that there's telephone lines down here, power lines down there, trying to diagnose what's critical what's not," he says.
But it's the people who make those long hours rewarding.
"If I don't make somebody laugh in the registration or at least smile, my job isn't done these people have lost so much so for me, I can't do fire or anything anymore due to my health, but I'm still able to help out the general public doesn't matter that it's not even in my state," Kyle says.
Just when he thought it was time to go home, more hurricanes hit. And now he's in another state helping a new set of people. But this has always been more than a mission in his life. It's a calling.
"As bad as this disaster has been here, there are so many good memories that I've made with people and that's what it's all about, it's not just about trying to rebuild their houses and their lives but also their spirits and everything else," Kyle says.
It's been 43 days since he's seen Ohio, and another hurricane is brewing. He's prepared to stay until the job is done.