Hurricane Center: Tropical Depression 26 forms, might make landfall in Louisiana as hurricane | Hurricane Center
A tropical depression has formed just south of Jamaica in the Caribbean Sea on Sunday…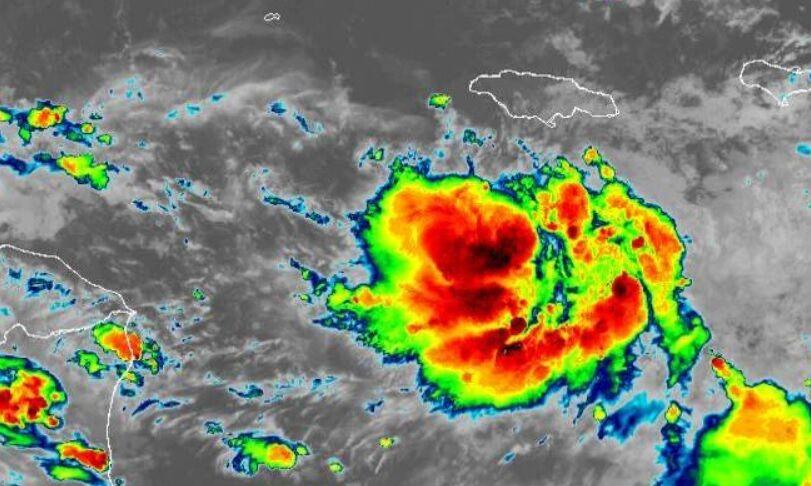 A tropical depression has formed just south of Jamaica in the Caribbean Sea on Sunday evening and is becoming better organized, according to the National Hurricane Center.
Update: Tropical Storm Delta forms, expected to make landfall in Louisiana
Initial forecasts call for the depression, the 26th of the 2020 Atlantic season, to possibly make landfall as a hurricane in Louisiana later this week. 
"The models are in relatively good agreement, which is surprising since they often diverge for weak systems," forecasters said.
As of the NHC's 10 p.m. advisory, the system was located about 75 miles south-southwest of Kingston, Jamaica and about 300 miles east-southeast of the Grand Cayman Islands moving west-northwest at 10 mph with maximum sustained winds of 35 mph.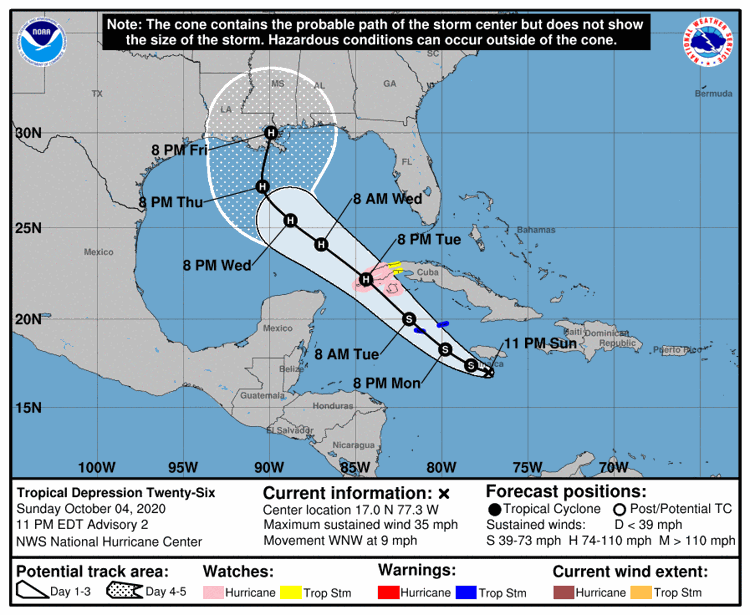 The disturbance is projected to become Tropical Storm Delta — the 25th named storm of the season — by Monday or Tuesday, and its forecast path takes it into the southeastern Gulf of Mexico by Tuesday night or early Wednesday. 
The storm is then expected to move toward Louisiana on Thursday and Friday, likely bringing rain, coastal flooding and wind impacts to the area. 
On the forecast track, the center of the disturbance is expected to pass just south of Jamaica through early Monday, move near or over the Cayman Islands on Monday night and approach the Isle of Youth and western Cuba by Tuesday afternoon or evening.  
As of the Sunday night advisory, the forecast called for Delta to reach the Gulf Coast as a Category 2 hurricane with winds of 105 mph. 
Forecasters moved to the Greek alphabet in September after using all the available names for the 2020 Atlantic season.
Atlantic hurricane season officially ends Nov. 30, but storms can form at any point during the year.
Don't miss a storm update this hurricane season. Sign up for breaking newsletters. Follow our Hurricane Center Facebook page.