Interview With Ciara London on Launching BodyByCiaraSquad
To merely call Ciara Madden a fitness instructor would be a huge disservice. Commonly known…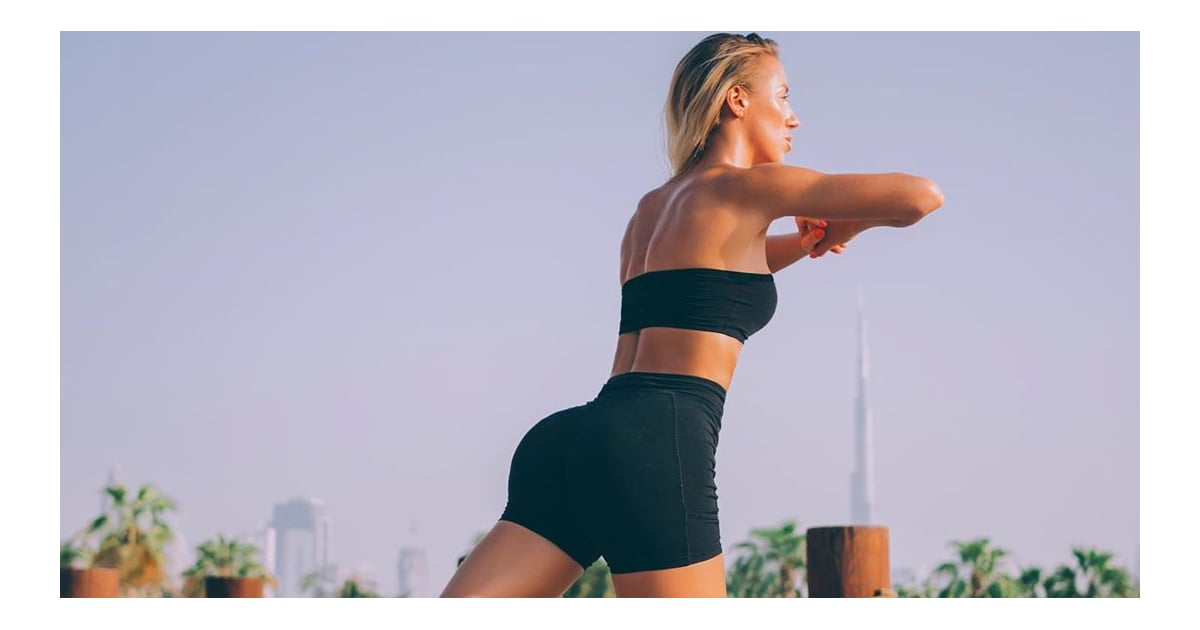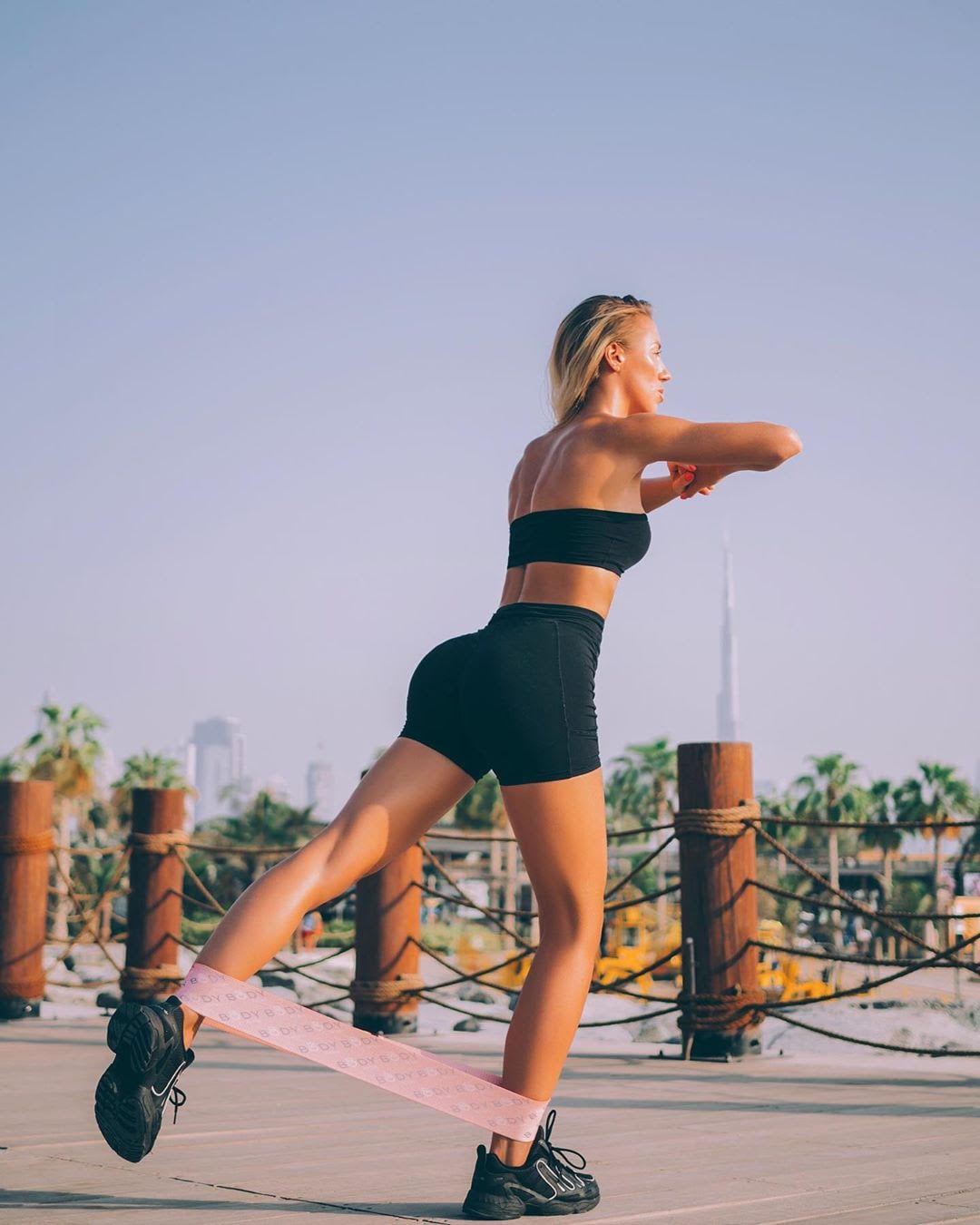 To merely call Ciara Madden a fitness instructor would be a huge disservice. Commonly known as Ciara London on Instagram, the London-based personal trainer is an entrepreneur, working toward a seven-figure business that has grown exponentially during lockdown. Since taking her personal-training course just five years ago, she has been training women, including Rita Ora, Maya Jama, and Leomie Anderson, while building a brand that everyone wants to be a part of. Sure, you might hate her during a 1500 rep booty challenge, but Ciara's positivity, attitude, and energy are so contagious, you'll instantly forgive her.
Finding Her Peace Through Fitness
You might assume that Ciara has always been an avid gym lover, but she confessed that despite always being fit, it was because her mum made her. "My mum runs marathons and was brutal when I was younger with health and fitness," she told POPSUGAR. In fact, her love for the gym came out of the need for respite and a safe space during an abusive seven-year relationship. "During that time I was being cheated on and I felt constantly tormented. I couldn't sleep, was constantly worrying, and just in an unhappy place — I couldn't find my peace," she continued. "I started going to the gym and I'd put my headphones in, work out, and it was the only time when I didn't think about the BS that was going on. It became my peace. I'd go in upset and anxious and by the time I came out, I'd feel really good."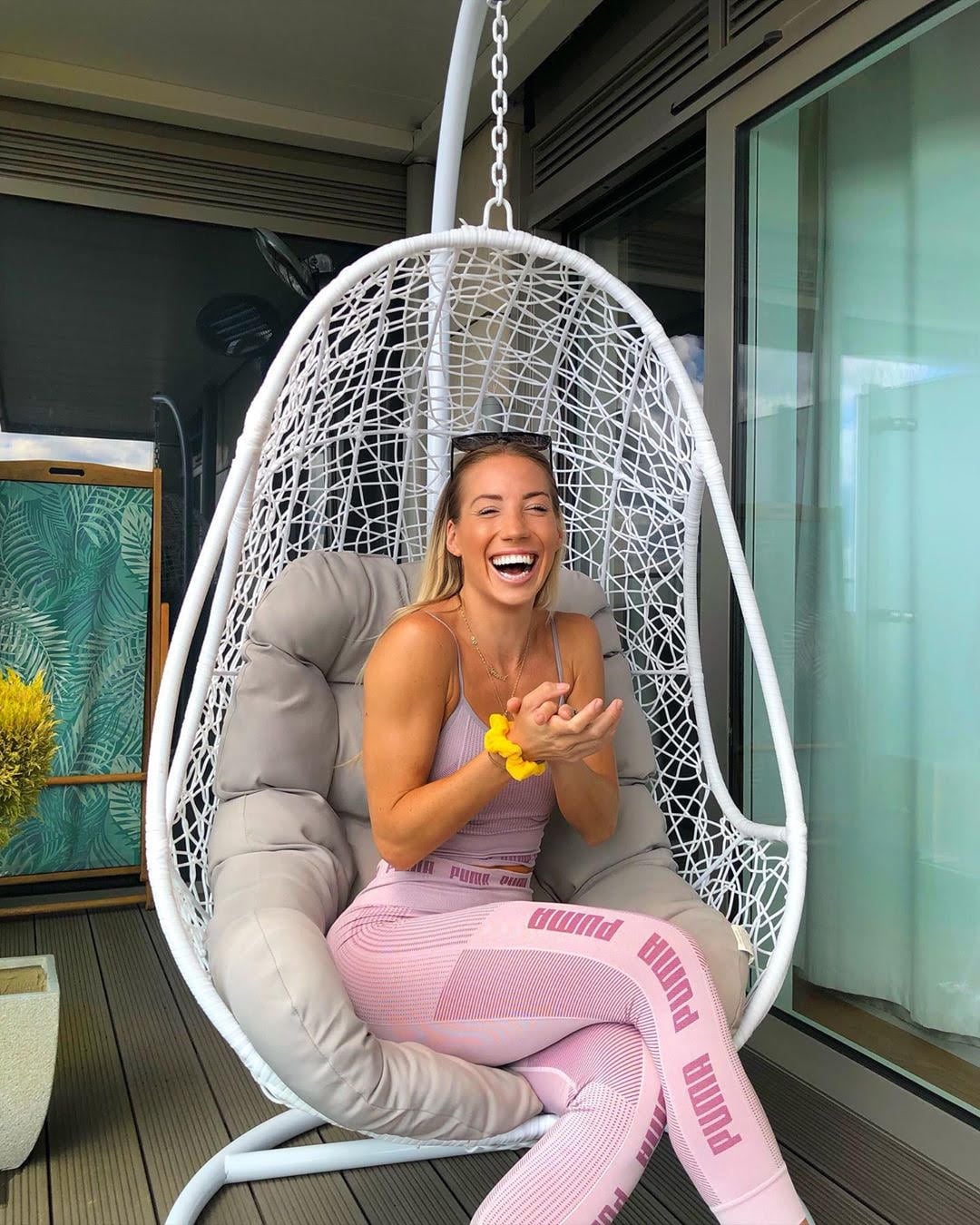 Working in public relations at the time, as Ciara's love for the gym grew, those around her suggested she turn her hobby into a career. "I was introduced to another trainer, Lilly Sabri. We became friends, and she told me that I should get into fitness; so I started my personal-training course in 2015." An early adopter of the women-training-women niche, it was in fact the controlling grip of her now ex-boyfriend that left her no other option. "I was one of the only females who started with only training females, which truthfully only happened because my ex wouldn't let me train men so I had no choice." Whilst still working in the city and training clients from 5:30 p.m. to 10:30 p.m. every night and on weekends, she began feeling burnt out. "I started training people 24/7 in 2016 after leaving my PR job. I was working in gyms and studios and everything really grew after I launched a female-only class called Sculpt."
The Pandemic Forces a Strategy Pivot
Ciara ventured into the competitive-but-scalable world of online training in 2020 as the coronavirus pandemic, and subsequent lockdown, forced her to pivot her business model with the BodyByCiaraSquad — a private Instagram page with live workouts for £15 a month. "I got in early by creating the account, which others then copied. Initially, I was worried it might not work and I was moving it to paid too soon, but people saw more value in it and invested the £15."
Starting with only one 12 p.m. class a day, the daily workout gave people much-needed structure as they got accustomed to spending life indoors. Despite the fact it's grown from six to 40 classes a week with multiple trainers, the monthly subscription fee hasn't increased. "Affordability is key and I constantly wanted to add new trainers so people felt there was more value every time a class was added." With her Sculpt classes in North London costing £18 a session, offering 160 classes a month for £15, even if only doing two classes a week, comes out to £1.85 a class. "People can see the value that they're getting with us."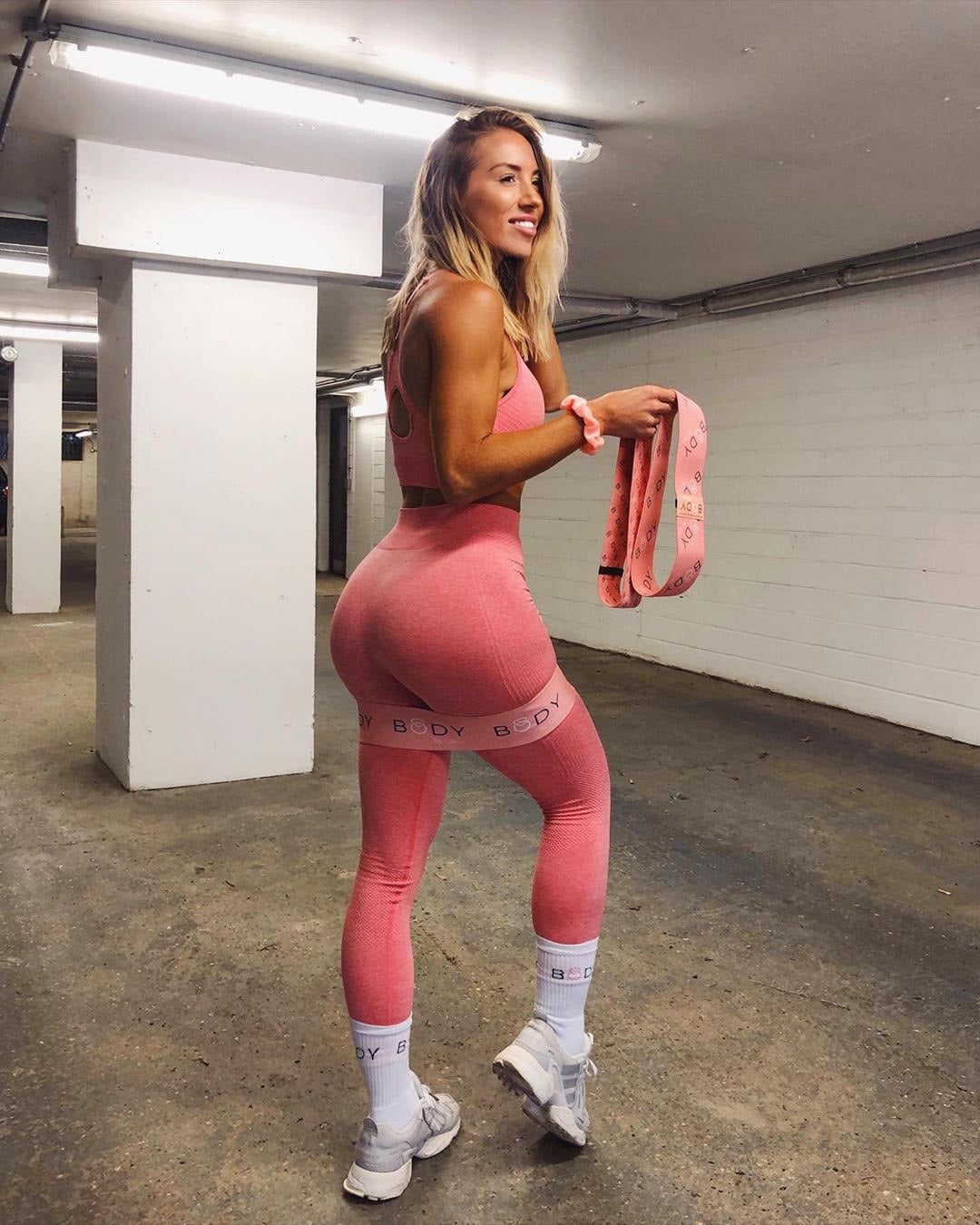 With her cousins Sinead, Lauren, and Mikey, Lauren's boyfriend Shaker, and all of the trainers who have joined the BodyByCiaraSquad team, the energy is infectious. "It's a domino effect of energy — either be on our wave or get out. If there are any rude comments in the live chat, we get rid of them and police ourselves to ensure it's a positive space." The squad launched at a time when people were looking for friendship and someone to chat to as they were isolated. "If it wasn't for lockdown, it probably wouldn't have happened as people were living their lives and didn't need to chat to people on the internet. That hour workout with the live comments was their hour of escapism from being alone at home with nobody to talk to." Ciara added that sometimes she'll see a flurry of heart emoji comments and it's because someone has said they're having a bad day and other members are sending love and asking if they want to talk. "The live chat has become a support system."
Creating a Safe and Sacred Space For Her Squad
Alongside HIIT, weights, and yoga, Ciara has added meditation, business chats with the likes of supermodel Leomie Anderson, and relationship discussions in which she talks about her personal journey, creating a safe and sacred space for squad members. "Sharing my story is very liberating. When you're in an abusive relationship, there is a feeling of shame around being weak or not being strong enough to react how you would want to." She admitted that it doesn't matter how strong you are, if you spend enough time with someone who's narcissistic or manipulative enough and wants to bring you down, they will. "It can happen to anyone and you don't even realise it's happening until it's six months in and you feel like a weird version of yourself." Ciara said that giving advice is akin to self-therapy by reinforcing what you think and feel by telling others about it. "I'm helping others as they can relate and I can say how I got out of it, but it's also a subconscious reminder to yourself to never get back in it."
Far from an ego-driven project, she's built an ecosystem that uplifts and empowers all those within it.
With her sights firmly set on the future, Ciara's 62-year-old personal assistant has helped support her business dreams. "She used to be my client and was retired and bored, so she became my PA and was essentially my team for the last two years. Her husband is my financial controller as he's super savvy and their daughter is involved, too." Having had their very successful distribution business, Ciara said that having experienced business people around has been crucial. "They teach me business things. I didn't know about VAT and trademarking, I didn't understand the difference between a limited company and being a sole trader — you need people with experience to pass it on. School doesn't prepare us for the real world with taxes. Why do I know Pythagoras theorem but I don't know how to pay a bill?" If you don't know something, Ciara's advice is to find someone who does rather than trying to do it all. "Understand that each hour of your day is worth a certain amount and if you're spending it doing something you're not good at and you don't enjoy, pay someone to do it better than you and hopefully make money as a result." Now with nine people in the back office and 15 trainers, she's created a 25-strong team. "It could have been just me trying to do it all, but I'd have had a mental breakdown by now. Instead, I've created jobs. Everyone is able to eat, earn money in a difficult time, and do something that keeps them busy — and I get to spend my time focussing on the part of the business, the workouts, that I enjoy the most."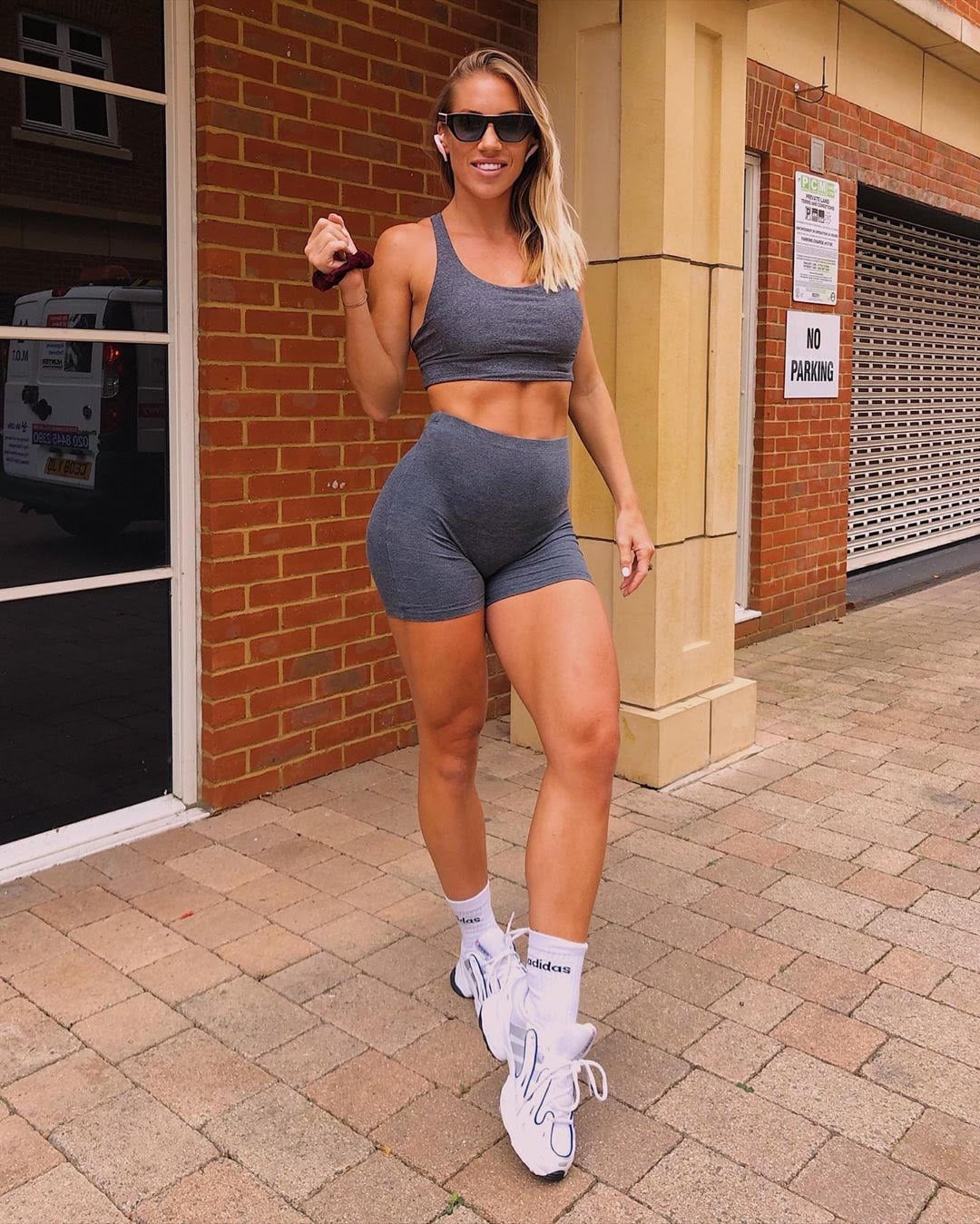 Gearing Up For the Future: A Ciara London Gym
And there'll be plenty more workouts as Ciara gears up to open her first gym in Muswell Hill. In the works for two years and patiently biding her time, the paperwork had already been signed before lockdown. "Every single penny was going into the gym, which had taken me the last five years to save up. I was doing so much number crunching, thinking about occupancy rates to make profit and the risks." However, thanks to the financial success of the Squad, Ciara can now do it exactly how she wants. "It's amazing to come out of a pandemic and be able to do this, pay the year's rent up front and not worry. Before, I had to choose between creating a gym or buying a flat and now I can do both, which the Squad has helped to speed up." Alongside her vision to open several gyms nationwide and launching more fitness products and a clothing line, she's developing an app for the Squad. "We have some logistical issues with the Squad as it's on Instagram and we can't have a business within a business; we need to be self-sustained."
Although Ciara became known for growing our bums with cramp-inducing donkey kicks, her aim now is to keep growing everything she's created, which is categorically changing people's lives with fitness and confidence. Far from an ego-driven project, she's built an ecosystem that uplifts and empowers all those within it. "It's not just me anymore, it's a whole collective, and we're all putting in work."
Image Source: Ciara Madden