LCMC Health acquisition of East Jefferson General Hospital finalized
LCMC Health announced Thursday the finalization of the acquisition of East Jefferson General Hospital.The acquisition…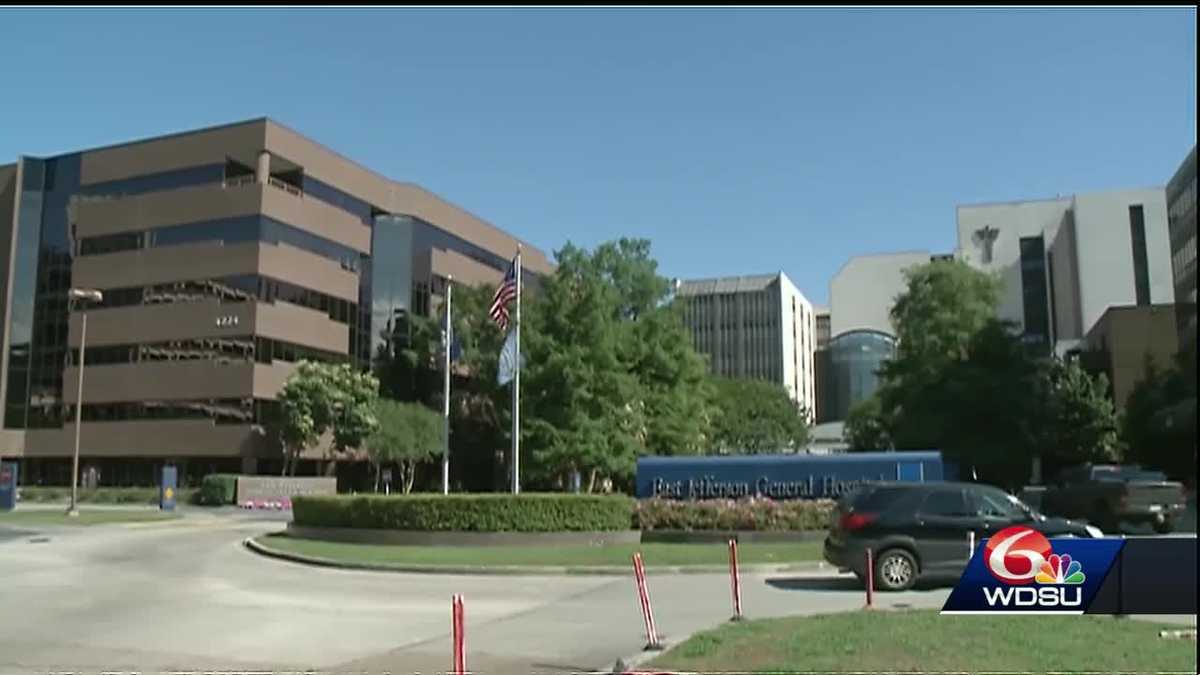 LCMC Health announced Thursday the finalization of the acquisition of East Jefferson General Hospital.The acquisition of EJGH by LCMC Health generated an unprecedented show of support, with 95% of Jefferson Parish voters in favor of the proposition during the August election, according to hospital officials. Under the terms of the agreement, LCMC Health will pay a guaranteed purchase price of $90 million for East Jefferson General Hospital and its operations and will invest $100 million over the next five years, according to a news release issued by the hospital. The acquisition allows East Jefferson General Hospital to pay off its current bond debt and satisfy all other outstanding financial obligations. It also ensures the job security of the hospital's nearly 3,000 employees. "East Jefferson General Hospital becoming part of the LCMC Health family ensures the residents of Jefferson Parish will continue to receive high quality health care," said Greg Feirn, LCMC Health CEO in an issued news release. "Receiving the overwhelming approval of the voters was a testament to East Jefferson's commitment to the well-being of our community and we look forward to all we accomplish together in the years to come.""East Jefferson General Hospital will continue to bring an unmatched level of health care to the residents of Jefferson Parish, now with the support of a large, locally-operated hospital system," said Gerald Parton, EJGH president and CEO in an issued news release. "This partnership ensures the continuation of our legacy and the retention of thousands of jobs for some of the finest health care workers in the region."EJGH joins LCMC Health's five other hospitals, which include Children's Hospital New Orleans, New Orleans East Hospital, Touro, University Medical Center New Orleans and West Jefferson Medical Center."The sale of East Jefferson General Hospital to LCMC Health ensures that future generations will be cared for at the same outstanding facility residents of Jefferson Parish have been visiting for decades," said Jefferson Parish President Cynthia Lee Sheng in an issued news release. "Children will continue to be born at the same hospital as their siblings, parents and even grandparents and the legacy of the beloved establishment will continue for years to come.""The voters of Jefferson Parish showed an unprecedented level of support for the future of East Jefferson General Hospital during the August election," said Jefferson Parish Councilwoman Jennifer Van Vrancken in an issued news release, whose district includes EJGH. "LCMC Health will invest $100 million over the next five years and our community will retain some of the finest health care providers in the region."
METAIRIE, La. —
LCMC Health announced Thursday the finalization of the acquisition of East Jefferson General Hospital.
The acquisition of EJGH by LCMC Health generated an unprecedented show of support, with 95% of Jefferson Parish voters in favor of the proposition during the August election, according to hospital officials.
Under the terms of the agreement, LCMC Health will pay a guaranteed purchase price of $90 million for East Jefferson General Hospital and its operations and will invest $100 million over the next five years, according to a news release issued by the hospital.
The acquisition allows East Jefferson General Hospital to pay off its current bond debt and satisfy all other outstanding financial obligations.
It also ensures the job security of the hospital's nearly 3,000 employees.
"East Jefferson General Hospital becoming part of the LCMC Health family ensures the residents of Jefferson Parish will continue to receive high quality health care," said Greg Feirn, LCMC Health CEO in an issued news release. "Receiving the overwhelming approval of the voters was a testament to East Jefferson's commitment to the well-being of our community and we look forward to all we accomplish together in the years to come."
"East Jefferson General Hospital will continue to bring an unmatched level of health care to the residents of Jefferson Parish, now with the support of a large, locally-operated hospital system," said Gerald Parton, EJGH president and CEO in an issued news release. "This partnership ensures the continuation of our legacy and the retention of thousands of jobs for some of the finest health care workers in the region."
EJGH joins LCMC Health's five other hospitals, which include Children's Hospital New Orleans, New Orleans East Hospital, Touro, University Medical Center New Orleans and West Jefferson Medical Center.
"The sale of East Jefferson General Hospital to LCMC Health ensures that future generations will be cared for at the same outstanding facility residents of Jefferson Parish have been visiting for decades," said Jefferson Parish President Cynthia Lee Sheng in an issued news release. "Children will continue to be born at the same hospital as their siblings, parents and even grandparents and the legacy of the beloved establishment will continue for years to come."
"The voters of Jefferson Parish showed an unprecedented level of support for the future of East Jefferson General Hospital during the August election," said Jefferson Parish Councilwoman Jennifer Van Vrancken in an issued news release, whose district includes EJGH. "LCMC Health will invest $100 million over the next five years and our community will retain some of the finest health care providers in the region."