Local resource to help veterans' mental health
Estimated read time: 2-3 minutes WOODS CROSS — Each day, 17 veterans die by suicide,…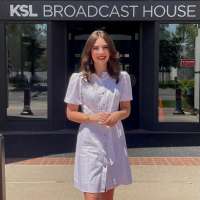 Estimated read time: 2-3 minutes
WOODS CROSS — Each day, 17 veterans die by suicide, but there are resources out there to help. A Utah veteran created one for those who may be struggling with mental health.
Sgt. Josh Hansen is retired from the Army. While he was serving in Iraq, he was injured, and a traumatic brain injury sent him home in March of 2007.
After he returned home, he struggled.
"I was going down a really dark road with my mental health, never getting out, isolating, having very dark thoughts of suicide," he said.
At the same time, his brother in uniform was also having a hard time.
That friend died by suicide in 2010 — a tragic loss that sparked the idea for the foundation.
"It was my wakeup call. I needed to fight to stay alive, and help other veterans who took care of each other during the war, we needed that here at home, too," Hansen said.
In 2014, Hansen created Continue Mission, a non-profit that brings veterans together through biking, hiking, pickleball — anything they can do outside.
"We started the organization on what helped me and that was getting out and exercising," he said.
According to Veterans Affairs, veterans are at the highest risk of suicide in their first three months after leaving the military.
"There are several explanations for that — one, a sense of not belonging or of disconnectedness after leaving the military, veterans struggling with their identity," said Jo Merrill, psychologist at Veteran Affairs Salt Lake.
Merrill added that if you know a veteran that is struggling, to use the acronym SAVE:
S — Signs of suicidal thinking should be recognized
A — Ask the most important question of all — "Are you suicidal?"
V — Validate the veteran's experience
E — Encourage treatment and Expedite getting help
"This can help respond in a very kind and compassionate way," she said.
According to Stop Soldier Suicide, veterans are at 57% higher risk of suicide than those who haven't served — a number that highlights the crucial need for resources like Continue Mission.
"We have had a lot of veterans say that our organization and the people they've met in it that's they are still here today,'" Hansen said. "I thought if we could just help one veteran save from dying by suicide and get their life back … then we are doing good."
If you are struggling, there are resources out there. The VA offers the veteran crisis line, with a live chat option.
Hansen encourages any veterans and their families to join Continue Mission. For more information, visit the Continue Mission website.
×
Photos
Most recent Utah stories
More stories you may be interested in