Louisiana courts slowed by wait for mental health treatment | Courts
An Orleans Parish Criminal District Court judge ruled last week that a man accused in…
An Orleans Parish Criminal District Court judge ruled last week that a man accused in two brutal rapes is mentally incompetent, remanding him to Louisiana's only forensic psychiatric hospital.
When he will arrive for treatment to make him fit for trial, however, is anyone's guess.
Navarri Henderson, who has shown symptoms of paranoia, will be sent to the hospital when bed space is available, according to the court order, signed Thursday by Judge Calvin Johnson.
The decision will almost assuredly add several months to a case that has sputtered through the court system for more than two years — one of many that have ground to a full stop as defendants wait for space at a beleaguered health care system.
The Eastern Louisiana Mental Health System serves all 64 Louisiana parishes with 693 beds . Its waitlist, once in the single digits, exploded over the past two years to 157 people as of April. Frpom Orleans Parish, 33 people are currently awaiting transfer to the hospital. 
Once added to its waitlist, an incarcerated person in New Orleans can expect to wait several months for admittance into its facility. In the last year, the majority of people transferred there waited five months or more for a bed, according to data provided by the Orleans Parish Sheriff's Office.
ELMHS has been unable for more than two years to meaningfully decrease its waitlist for treating the most mentally unhealthy defendants, the agency acknowledged. The situation has forced attorneys to make difficult decisions about their clients, threatened the viability of prosecutions and exacerbated a backlog of cases that built up during pandemic-related court closures, court watchers say.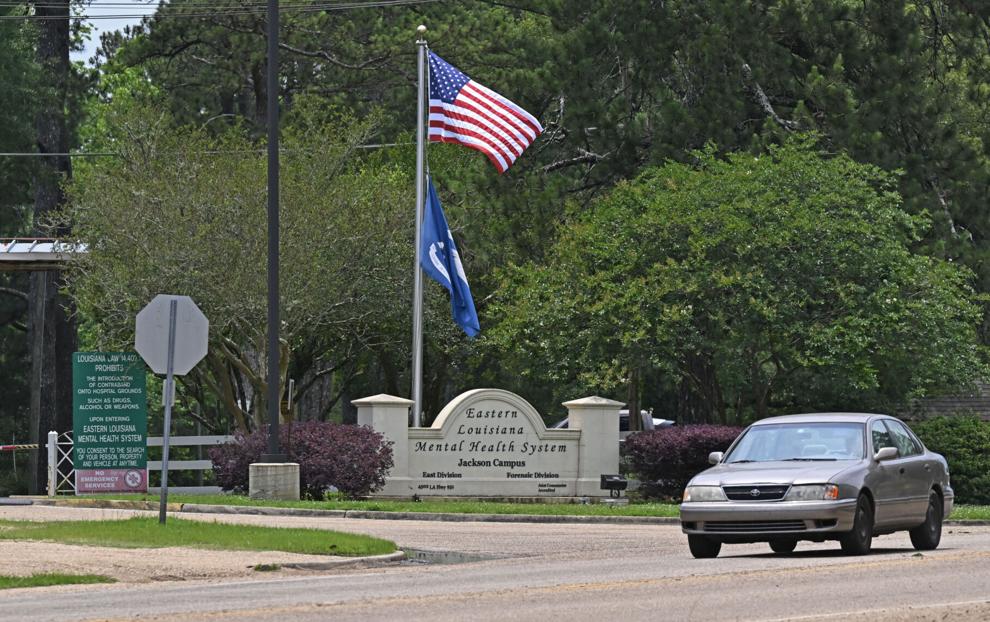 Consent decree
The Louisiana Department of Health, which operates ELMHS, remains under a consent decree, the result of lawsuits brought against the agency for its historically long wait lists. Signed in 2016, the decree requires that people incompetent to stand trial be admitted to ELMHS within 15 days.
Last month, the department entered into a stipulated agreement with the civil rights attorneys who have fought its wait times for more than a decade, assenting to several actions to come under compliance.
"This is a complex and complicated issue that requires thoughtful and comprehensive solutions," said Barksdale Hortenstine, the director of Orleans Public Defenders' mental health unit. "What we're seeing now with the backlog of transfers to the hospital is the culmination of too few appropriate medical care facilities and a lack of really helpful solutions from the court side."
Recently, the department has tried to build a new facility that could house 118 patients. But it has faced significant backlash, and has not yet received a building permit.
Little Wood killing
Four years ago, Kenneth Augustine was accused of shooting to death Gregory Heisser III, and his fiancée, Darnisha DeSilva at a house in Little Woods in 2018. Last August, Augustine was deemed incompetent to stand trial and ordered to ELMHS.
It took seven months for Augustin to reach the state mental hospital. In the meantime, the progression of Augustine's case — and that of his two co-defendants, his mother and sister — has screeched to a halt. 
Attorney Michael Kennedy compared the case's long pause to being held hostage. He represents Barbara Augustine, who is charged with accessory to second-degree murder and obstruction of justice, for allegedly driving her son from the fatal shooting.
"There's absolutely nothing I can do to move this case forward," Kennedy said.
For crime victims, the delay can seem interminable, and avoidable."This whole back and forth impedes the healing process for me," said Heisser's mother, Lurline LaBeaud-Duncan.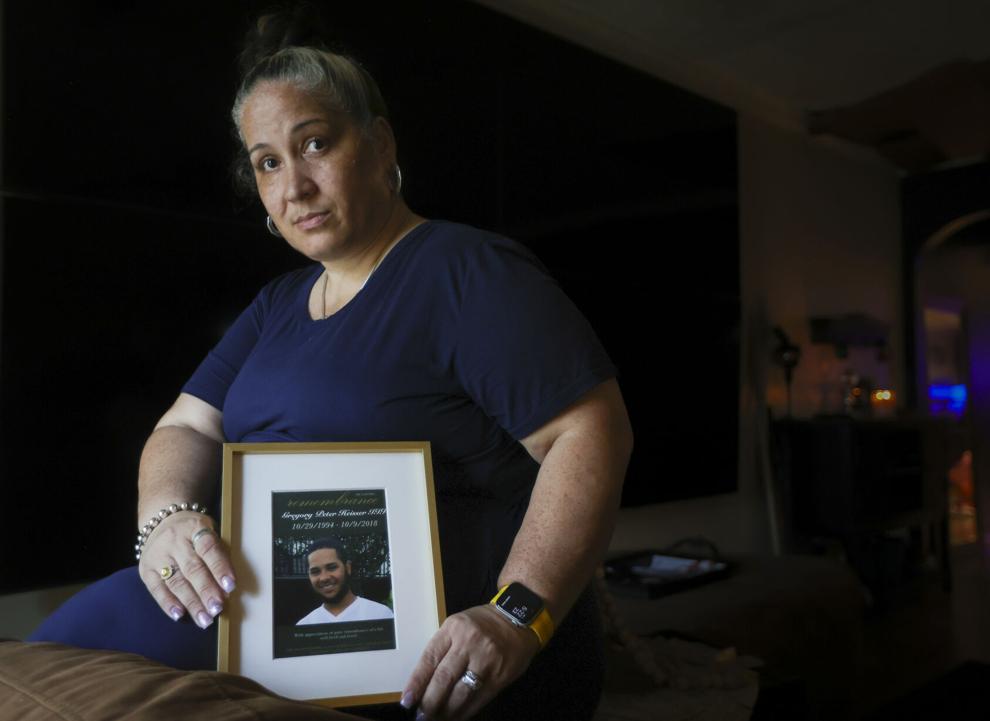 In the meantime, as people deemed mentally incompetent await transport to ELMHS, they remain at the New Orleans jail, which is also under a consent decree. 
Last week, consent decree monitors reported that the jail had failed to provide adequate care to its mentally ill. Its staff falsified documents related to welfare checks of suicidal people and allowed others to wait for weeks without care, the monitors said.
No conclusion
Prosecutors are often concerned with malingering — in which a person feigns mental illness in order to stall a trial. Because ELMHS' waitlist significantly slows criminal cases, "it's also ripe for abuse," said Orleans Parish First Assistant District Attorney Ned McGowan. 
Defense attorneys may raise competency issues "to forestall an inevitable conclusion, which may be a conviction," he added.
That concern arose with Henderson, who was deemed mentally competent in at least two prior assessments.
But defense attorneys requested a third review after Henderson refused to speak with them on 19 out of 20 occasions, according to court filings. Competency evaluations can come at almost any time in a case. 
In an April evaluation, a court-appointed psychiatrist found Henderson to be paranoid, writing in a report that Henderson believed his attorneys spoke to him in code.
Prosecutors balked. "In the rather lengthy existence in this case," said Assistant District Attorney Naomi Jones in a hearing to determine his competency, "this is the first that we've heard that he's refused to speak with attorneys."
The judge ordered Henderson's treatment two weeks later, promising to set a trial date as soon he is rendered competent.