Mental health professionals answer parents' top questions about kids and mental health
From social media to school shootings, three years of a global pandemic, an ongoing climate…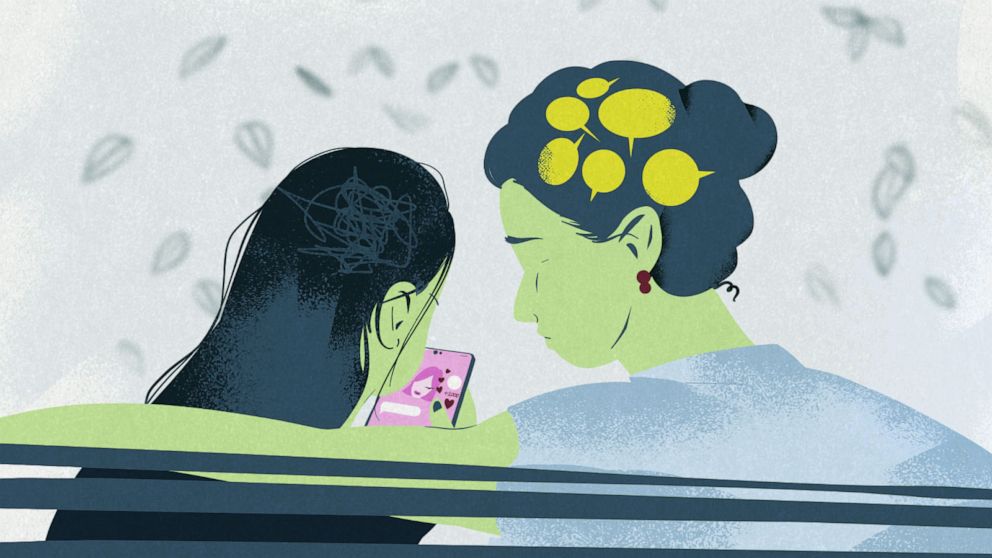 From social media to school shootings, three years of a global pandemic, an ongoing climate crisis and the everyday pressures of school and friendships that come with being a kid, there is a lot happening in the minds of America's youthright now.
The data shows this as well, prompting the U.S. surgeon general in 2021 to warn of a growing mental health crisis among young people.
"The challenges today's generation of young people face are unprecedented and uniquely hard to navigate," Dr. Vivek H. Murthy said in his 2021 warning, calling it both a moral and medical obligation to respond and provide resources for children and families.
On the ground, the nation is also experiencing a crisis of care, with a record number of kids in need of mental health care crashing up against a lack of access to care.
The American Academy of Child and Adolescent Psychiatry estimates that when it comes to child and adolescent psychiatrists — medical doctors who are able to prescribe medicine — there are just over 10,000 currently practicing in the U.S., at a ratio of 14 per 100,000 children.
To learn more about the crisis facing kids, "Good Morning America" interviewed leading mental health providers from across the country, who all agreed the U.S. is experiencing an unprecedented emergency.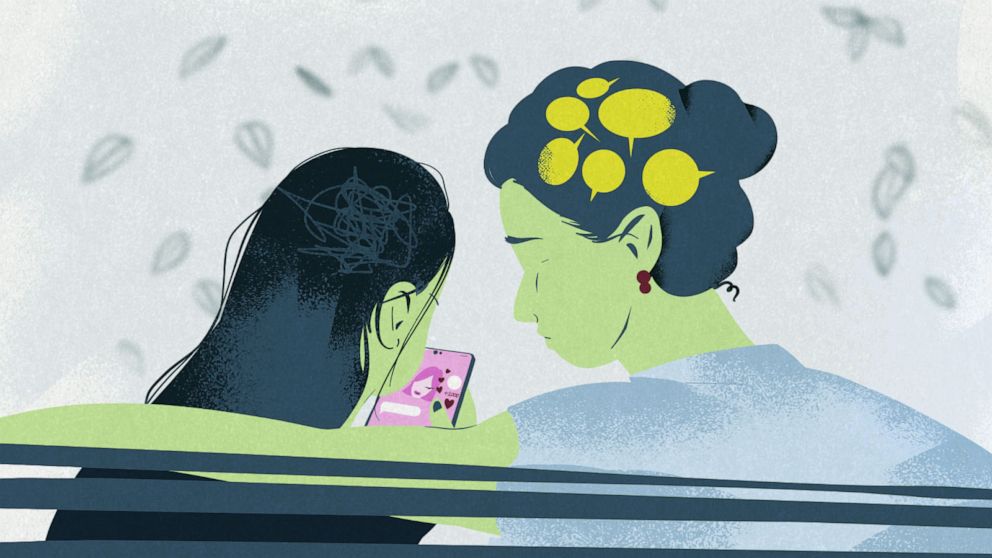 Here are their answers to five top questions about the youth mental health crisis.
1. What is driving the mental health crisis among kids?
Expert describe the current crisis as being caused by a "melting pot" of different factors. While there's a spotlight on the crisis now, they point to data showing it has been building for years, and was only exacerbated by the coronavirus pandemic.
"The pandemic, school shootings, grief, etc., may all be contributing to the youth mental health crisis, because mental health is shaped by a lot of factors," said Ariana Hoet, Ph.D., clinical director of On Our Sleeves and a pediatric psychologist at Nationwide Children's Hospital. "Growing up is hard enough, but when you add racism and discrimination, adverse childhood experiences, community violence, gun violence, worries about climate change and the opioid epidemic, it's a lot of continued stress for a lot of kids."
"The pandemic only brought upon new challenges, as it disrupted the day-to-day life of kids, increased awareness of inequities in social determinants of health and led to many kids who lost parents," she said. "In addition, social media can make managing mental health difficult because this information is accessible at all times. Not to mention, bullying, a decrease in outside activities, social comparisons and more can be a negative result of social media."
2. What are the solutions to helping kids?
The good news agreed upon by experts is that kids are resilient, and with the right supports in place, the mental health crisis among kids can be eased.
They argued the most promising solutions are to start building mental health resilience from a young age — in primary schools, pediatricians' offices and within families.
Dr. Tami Benton, psychiatrist-in-chief at the Children's Hospital of Philadelphia, said she would like to see kids be "more integrated" in their local communities in order to build more connections.
"We can increase green space … community connections whatever your church, your faith-based community might be, your neighborhood friends, recreation center," Benton said. "Those are ways that young people connect with other people in ways that allow positive engagement."
Schools can also be a focal point in helping kids, according to Sharon Hover, Ph.D., professor at the University of Maryland School of Medicine, Division of Child and Adolescent Psychiatry & co-director of the National Center for School Mental Health.
"There are universal mental health supports that we can put in and that's really where schools do come into play," said Hoover, who recommends a three-tier mental health strategy in schools.
Tier 1 is universal programs that include social-emotional education as part of the curriculum and making sure the school is a safe, supportive place for kids. Tier 2 is for group interventions, check-ins and mentoring for students in mild distress. Tier 3, according to Hoover, is for students in more serious crisis and might involve regular therapy with an outside professional who comes into the school.
"One of the shortcomings in both mental health and health is that we tend to invest in what we would call downstream, where kids are at the highest level of need, and people talk a lot about but don't always invest in moving upstream and doing more prevention and promotion," Hoover said. "We are seeing improvement and engagement in school and a sense of belonging in communities where they really do invest."
3. What role does social media play in the crisis?
Mental health professionals at Children's Mercy Kansas City, a medical center in Missouri, say that social media can impact not only "adolescents' self-view and interpersonal relationships," but spending a lot of time on smartphones and "media multitasking" can also negatively impact kids' sleep, cognitive control and academic performance.
Dr. Patricia Ibeziako, a psychiatrist at Boston Children's Hospital, said she sees many young people, particularly teens, turning online to cope with the pressures of the world, but at the same time not always finding a positive coping mechanism there.
'Their coping mechanism is making them worse.'
"The way teenagers cope is with video games, surfing the internet, going online, and increased screen time has been linked to social isolation and depression," Ibeziako said. "So their coping mechanism is making them worse."
Ibeziako and other experts also described social media as a "double-edged sword," in that it allows kids to connect with each other and it can open up conversations on mental health for kids, but may lead them to the wrong sources for help.
"That's what they think they're doing when they spend all this time online, on social media," Ibeziako said of teens connecting with each other online. "And the effects can be detrimental if you're connecting with the wrong person giving you the wrong advice."
Hoet added that it's up to adults to help kids navigate the online world, saying, "We need to help them find trusted resources."
The American Psychological Association recently issued the first guidance of its kind on teenagers and social media.
In addition to setting time limits, the APA encourages parents to have ongoing discussions about social media use and conduct active supervision, especially in early adolescence. Parents are encouraged to model healthy social media use, including taking social media "holidays" as a family.
4. What role do celebrities play in breaking the stigma of mental health?
Mental health experts interviewed by ABC News universally agreed that when celebrities come forward to speak about their mental health, it reduces stigma and helps everyday patients feel less alone.
Celebrities like Selena Gomez and Shawn Mendes, who are vocal about their mental health struggles, can make a big difference for young people, experts say.
"Changing the way popular culture talks about mental health not only decreases stigma but it also increases mental health literacy and trust, if done well," said Hoet. "If we ever want to get to a place where mental health is treated like physical health, we have to be more open and talk more about it. This is why celebrities talking about their mental health can be so impactful."
5. What can parents do if they're worried about their child?
The most important things parents can do, the experts said, is talk with their kids about mental health and monitor their child's behaviors for warning signs of mental health struggles.
"Despite the fact that people say teenagers don't want to talk to their parents, they actually do. Maybe they don't want to listen to what they have to say, and may not do what they say, but they want to know that their parents are interested and concerned," said Benton. "The key to us getting through this is going to be family — the caregiver, the neighbor who takes care of you, whoever it is."
'The key to us getting through this is going to be family.'
Hoet said caregivers can build what's called "protective factors" in their children so they're better able to cope with stress and the ups and downs of life.
"Help children learn how to label, notice and cope with emotions," she said. "It's important for children to grow up understanding that we all feel emotions and that all emotions are normal."
She continued, "Having an environment at home that is routine and structured can give children a sense of control and calm. It's important that parents and family members should be who kids feel they can talk with, they can rely on, and feel loved and supported by."
While mental illness presents in different ways in different people, parents should watch for changes in their kids' moods and behaviors, ranging from excessive sleeping during the day to a lack of concentration, unwarranted frustration and a decreased desire to participate in normally enjoyable activities, experts say.
The Society of Clinical Child & Adolescent Psychology offers an online resource, EffectiveChildTherapy.org, with information for parents, from how to know when a child needs to seek professional help to how to find an expert.
A child's pediatrician or medical provider and their school are also good places to turn for help.
If you or someone you know are experiencing suicidal, substance use or other mental health crises please call or text 988. You will reach a trained crisis counselor for free, 24 hours a day, seven days a week. You can also go to 988lifeline.org or dial the current toll free number 800-273-8255 [TALK].