Mental health services failing to consider impact of menopause, putting women at risk of suicide | UK News
Mental health services are failing to consider the impact of menopause, leaving women at increased…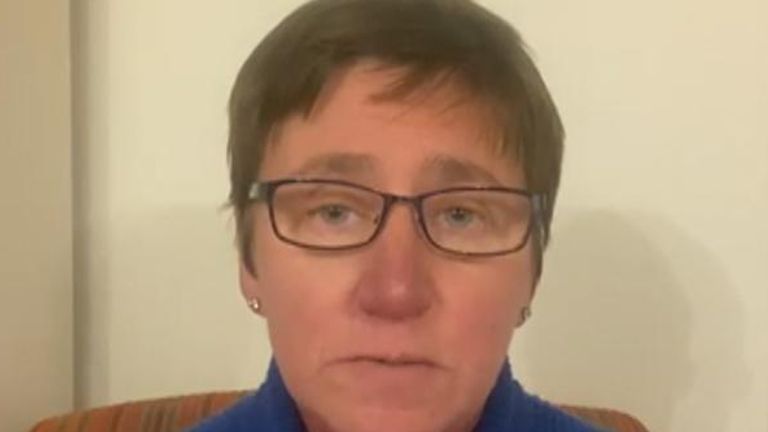 Mental health services are failing to consider the impact of menopause, leaving women at increased risk of suicide, investigators have found.
A study examining the suicide of a 56-year-old NHS worker found menopause is not routinely considered a contributing factor among women with low mood who need help.
Frances Wellburn, referred to in the report as Ms A, was diagnosed with psychotic depression and became increasingly paranoid that people were out to cause her harm.
A report by the Healthcare Safety Investigation Branch (HSIB) looked at her contact with mental health services in the lead up to her death.
Patient safety investigators said midlife is a point when mental health can deteriorate, putting women at increased risk of suicide as they have a higher chance of developing schizophrenia, or other psychotic disorders, around menopause.
They are also frequently prescribed anti-depressants when hormone replacement therapy (HRT) may be more appropriate.
Frances Welburn took her own life despite being 'low risk'
Writing in the report, her sister said she was "loved and valued" by her family, but they had decided to share information about her experience "in the hope that others like her can be better supported to stay safe and recover".
"In the last 10 months of my sister's life she was thrown into unknown territory as she experienced a first episode of psychosis," her sister wrote.
"She became convinced that people close to her were trying to harm her and she lost all trust in everything that had previously given her life meaning. This frightening world became her reality and she lost the ability to see what was happening to her as an illness she could recover from.
"Even on her worst days my sister would shower, shop and keep her home clean. In her last email she enquired when she may be able to return to her ecological volunteering work and that day's newspaper crossword was left completed. She was trying to live normally in a world where her delusions made every moment frightening."
How do perimenopause symptoms affect women?

Ms Wellburn had a history of depression, which had been managed by her GP with medication, and had no contact with mental health services until September 2019 when she had suicidal thoughts and was admitted to hospital. She was discharged and remained in contact with the service, but the COVID lockdown led to gaps in her care.
She was prescribed an oestrogen hormone just before she died to help her with the menopause, but on the whole, it was a "potentially unconsidered" factor among those treating her.
This is despite her sister telling the HSIB team that the impact of the menopause on Ms Wellburn was profound, both physically and mentally.
Just days before she took her own life she had also been deemed a "low risk of suicide".
Read more:
Women to get year's supply of menopause drugs for £20
Why was there a shortage of HRT?
Investigators warned checklists are sometimes used for suicide risk assessment by NHS trusts even though National Institute for Health and Care Excellence (Nice) says they should not be used.
Evidence suggests they do not accurately predict the risk of suicide 95% of the time.
Move away from 'box ticking'
The HSIB made a series of safety recommendations, including calling on Nice to evaluate the available research "relating to the risks associated with menopause on mental health and if appropriate, update existing guidance".
The Royal College of Psychiatrists should also form a working group to identify ways in which menopause can be considered during mental health assessments.
The HSIB noted that NHS England has written to all mental health trusts in England to highlight the importance of taking a person-centred approach and to "move away" from using tools to categorise people's risk of suicide and self-harm.
Click to subscribe to the Sky News Daily wherever you get your podcasts
Amber Sargent, HSIB national investigator, said: "Our investigation findings all point to one thing: that it is absolutely crucial that patients at risk of suicide and self-harm are given a holistic assessment, one that moves away from tick boxes."
A spokeswoman for Tees, Esk and Wear Valleys NHS Foundation Trust said it could not comment on the care of individual patients but added: "We fully support the findings and recommendations in the HSIB report into care delivery within community mental health teams.
"We will keep working closely with our partners in the wider health and social care system to make sure improvements are made."
Anyone feeling emotionally distressed or suicidal can call Samaritans for help on 116 123 or email [email protected] in the UK. In the US, call the Samaritans branch in your area or 1 (800) 273-TALK