Mental health: Singer Jewel shares 'Innerworld,' a platform that aims to assist those who are struggling
Singer-songwriter Jewel joined "Fox & Friends" on Wednesday, Feb. 22, to discuss how the virtual…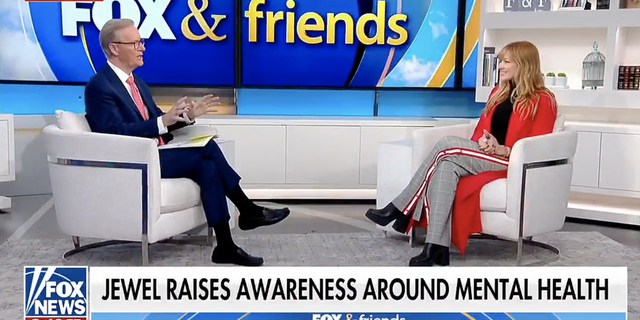 Singer-songwriter Jewel joined "Fox & Friends" on Wednesday, Feb. 22, to discuss how the virtual reality platform "Innerworld" is helping those who struggle with mental health challenges. 
The Grammy-nominated singer was recently named co-founder and chief strategy officer of the platform, which provides free tools and programming to its users. 
"Innerworld is a virtual community where people can receive mental health support," said Jewel, 48, explaining that the platform is "augmented reality," similar to games such as Minecraft or Roblox. 
AS EMERGENCY ROOMS SEE MORE OF AMERICA'S MENTALLY ILL KIDS, NEW STUDY PINPOINTS ISSUES
"We use scientifically proven tools like CBT and DBT, and it's an incredible peer-to-peer support system with incredible outcomes," she said. 
CBT is "cognitive behavioral therapy," while DBT is "dialectical behavioral therapy," she said.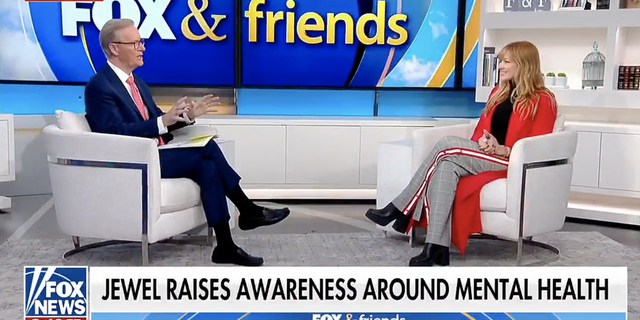 "It's learning skills," she explained.
The platform is intended for those with social anxiety, agoraphobia, anxiety or obsessive compulsive disorder.
Some use "Innerworld" as a "supplemental portion" to traditional therapy, while others are on the platform because they do not have access to other mental health care resources, said Jewel.
WARNING SIGNS OF SUICIDE: WHAT TO KNOW ABOUT PREVENTION, RED FLAGS AND HOW TO DEAL WITH THE ISSUE
One user on the platform had social anxiety that was so bad she hadn't left her home in four years, said Jewel.
"She'd been going to therapy every week, and she also started coming on our platform," she said.
"And we have a tool where you think of the worst-case scenario and you write out a plan, in case that happens."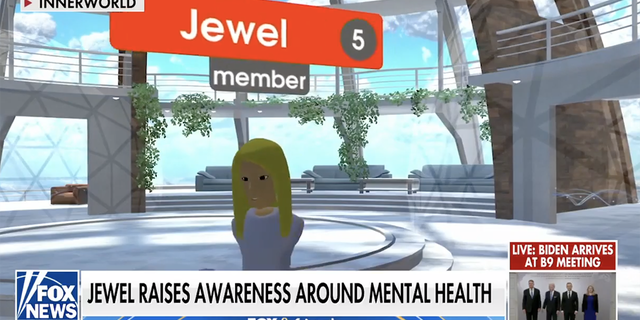 There is also space to plan a best-case scenario, the singer explained. 
Formerly, the user was unable to visit her mailbox — "and now she's going to concerts," said Jewel. 
"We've had incredible outcomes. It's a very safe, anonymous community," she added. "It's [a] virtually connected community with lots of peer support and live people." 
10 WAYS TO MANAGE STRESS, ACCORDING TO MENTAL HEALTH EXPERTS
The platform is not for those for suicidal ideation, noted Jewel, who said that a crisis hotline would be better suited to addressing those needs. 
"The community [has] an incredibly healing aspect, and it's an incredibly safe community," she said.
"It's all very monitored, so there's no trolling or bullying."
Users of the platform are able to select an avatar and a username of their choice, and are also able to speak to other users in real time, said Jewel. 
"And the anonymity of having an avatar is really causing people to feel much more safe to open up."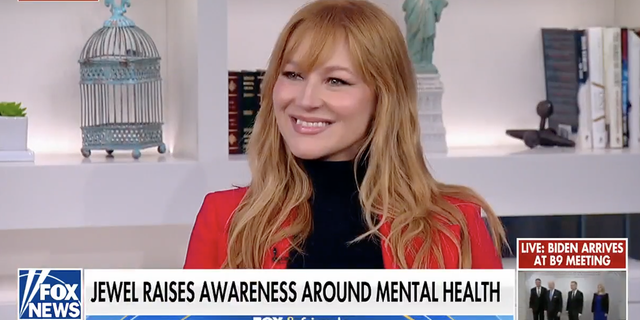 "It's all very monitored, so there's no trolling or bullying," she added. "It's all very safe." 
CLICK HERE TO SIGN UP FOR OUR LIFESTYLE NEWSLETTER 
Anyone interested in using the platform can fill out forms before beginning an onboarding process, Jewel said. 
The platform can be accessed by phone or computer. 
"You can come into a private room when you enter, and then you can enter the community rooms. And we have hundreds of behavioral tools," she said.
CLICK HERE TO GET THE FOX NEWS APP
"There's tons of groups and lots of programming, so if you want to take a workshop on anxiety — a million topics, there's lots of programming," she said.