Millie Farrow on 'rollercoaster' injury & mental health journey: I want to give people hope | Football News
What were you doing at the age of 15? For most, it often involved the…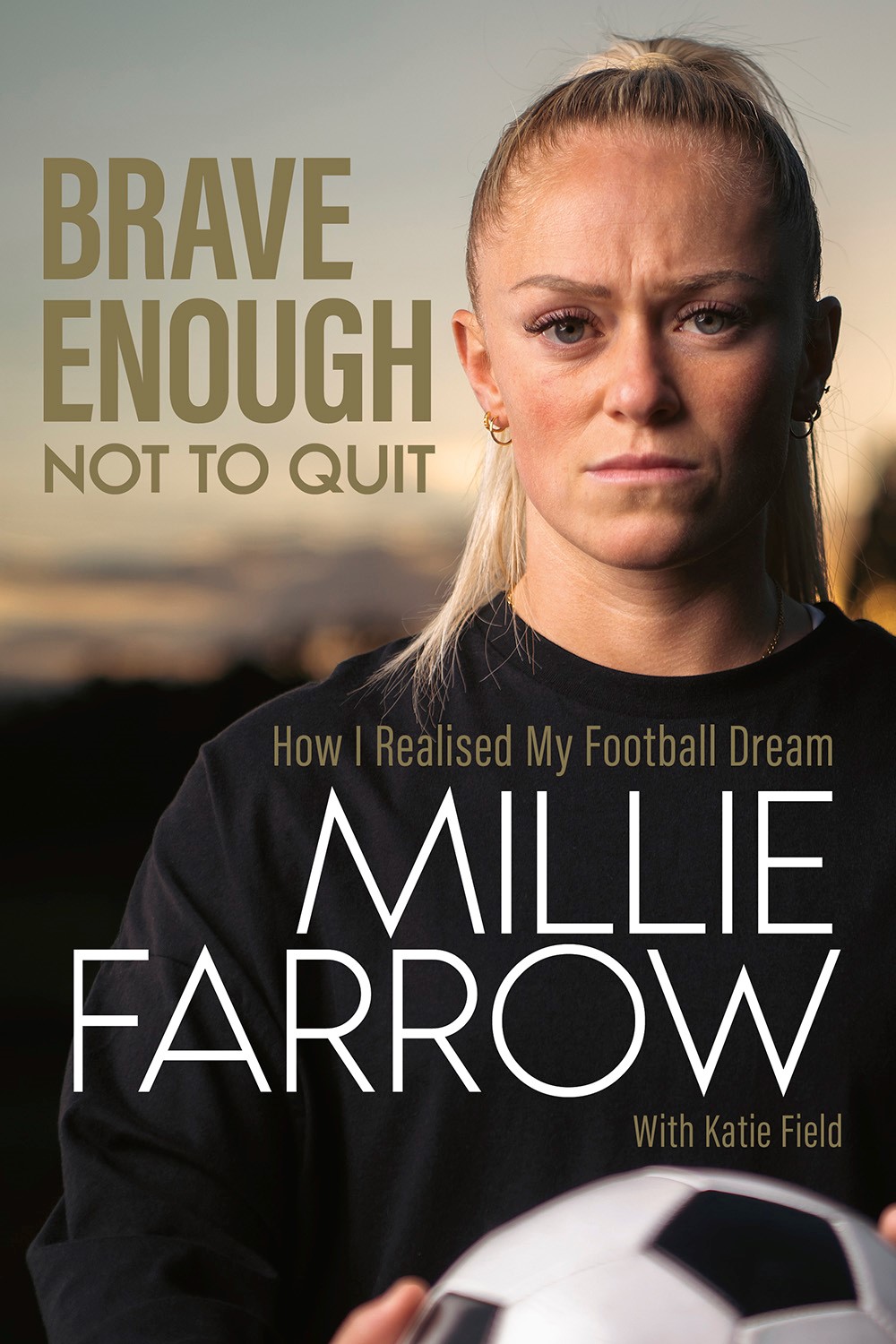 What were you doing at the age of 15? For most, it often involved the pressure of school exams, as well as navigating sometimes tricky relationships with family, friends and crushes.
Warning: this piece contains sensitive issues that some readers may find triggering
For Millie Farrow, she went into her GCSE year without an ACL
She snapped the ligament while playing for Chelsea in the FA Youth Cup final against Arsenal, while also juggling the debilitating throes of Obsessive Compulsive Disorder (OCD).
"I joined the Chelsea academy when I was 15 and that season ended up being a really successful one for our team at the time," the forward exclusively told Sky Sports ahead of the publication of her book, Brave Enough Not to Quit.
"We got to the FA Youth Cup final playing against Arsenal and that's when I first tore my ACL.
"Being with the academy, it wasn't a full-time thing. We only trained twice a week in the evenings and there wasn't the support and facilities that there are now with a lot of clubs, so it [rehab] was done via the NHS.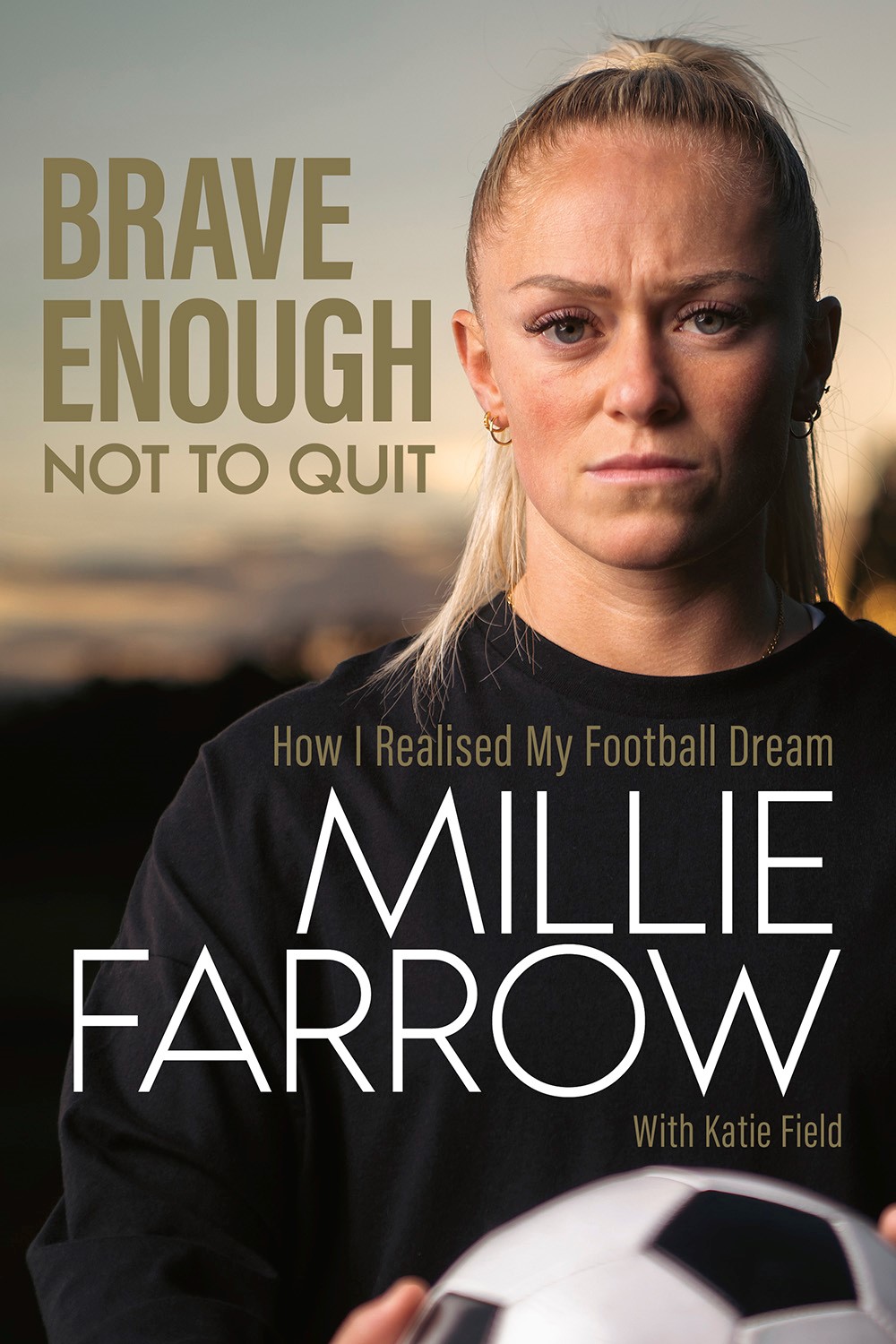 "It resulted in it being a bit of a longer recovery that what it would normally take – I think it was 12 months altogether.
"I had to wait until I was 16 to get the surgery because of growing and things like that and there was a lot going on at the time.
"That's also when I was heavily suffering with OCD and when I was working that side of my life out. I had that to deal with, no playing football and then trying to do well in my exams. For a 15 or 16 year old, it was a lot and I wouldn't wish it upon anyone."
Millie Farrow on how she got start in football
"When I was at school, I was a bit of a maniac – I loved any sport, being outside, that sort of thing. I was about ten years old when I started playing.
"My cousin had joined a football team and there wasn't a lot of opportunities for girls back then, so I found myself training and playing with boys in cousin's team.
"Not too long after that, my auntie found an advert in the local newspaper for a team that was starting up called Cosham Blues, so I went down that Friday night and the rest is history."
Two ACLs, two dislocated shoulders – and then Covid
It is impressive for any 15 year old to go through the gruelling rehab of an ACL injury and still return to the pitch at a time when it would be so easy to focus attentions on another career path.
Perhaps even more extraordinary is that this would prove to be the first of four major injuries Farrow has suffered during her career. She has returned from each one, and now plays for North Carolina Courage in the National Women's Soccer League (NWSL).
Revealing more about the injuries that have blighted her career, Farrow explained: "After I signed my pro deal [at the age of 19 with Chelsea], I went straight on loan to Bristol City. I was having a really good season, loving life, I'd moved away from home, made some amazing friends and I was really enjoying my football.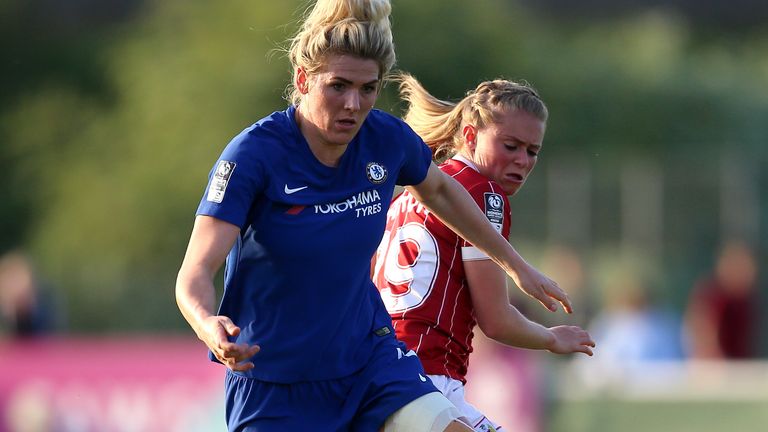 "Then in one of our games, I dislocated my shoulder. We managed to put it back in and I went back to Chelsea for a bit of rehab… But when I came back, we were playing Durham away, which was a really big game, and someone literally just tore it out again.
"As soon as that happened, I was on the floor and obviously I was in pain, but the tears came from deeper than the pain.
"It was more of a 'this is my season over, how am I back in this place' and feeling sorry for myself really. That required surgery so I went back to Chelsea and they were absolutely amazing with all the injuries I had. I was really well looked after.
"After that, luckily, I caught the last few games of the season. They were the most important and my first game back [at Bristol City] was Everton away – it was between us and them for promotion. I started the game and managed to score to help my team get promoted so that was a really nice comeback.
"That summer, I was so set on going back to Bristol City and I felt like I had unfinished business there. That was around the time of the Spring Series, so we were in pre-season for that.
"I had just been away with England [youth teams], got back from that camp and I was shattered. We had a friendly the next day against a men's team to get some game time before the Spring Series. I didn't start the game, which I was glad about and then Willie Kirk, my manager at the time, asked me if I wanted to go on.
"I thought 'I'm tired, a bit fatigued, but I'm a footballer, I love playing so yes, I do want to go on'. But it was one of these where you think 'why did I say yes' because I went on in that game and tore my other ACL.
"It was a completely different experience. I really felt the pain of the first one and the shock of it. When I got up, it felt like my leg was hanging off.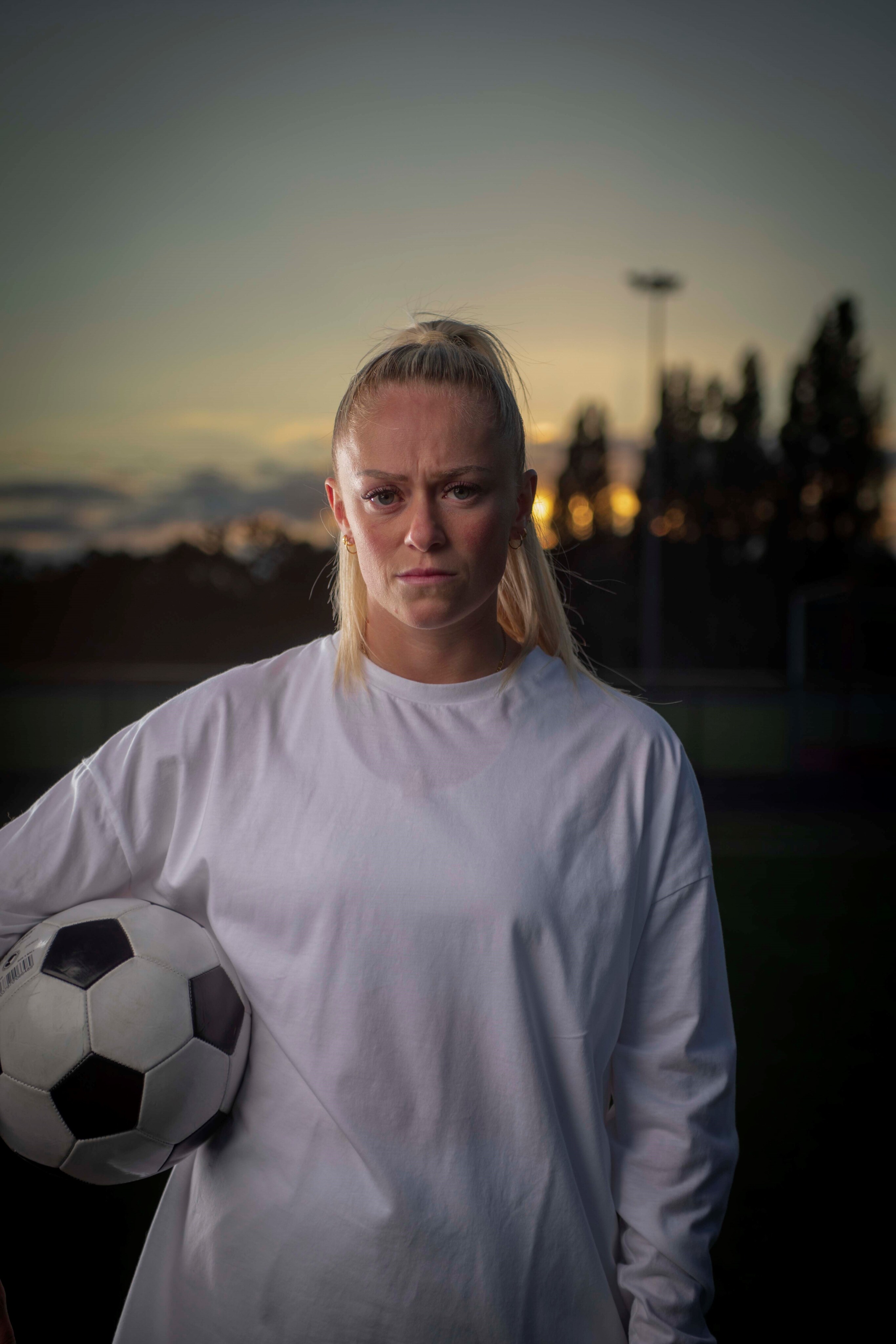 "But with the second one, I went to change direction and drop the shoulder and felt something weird in my knee. It wasn't as painful as the first one, but I had that little bit of shock. I went off the pitch, I was pretty miserable and back to that mindset of 'how has this happened to me again'.
"I went to see the physio the next day and he wanted to send me back to Chelsea for a scan. I was almost rude to him, I said 'I haven't torn my ACL, you don't know what you're talking about' and I think deep down, I didn't want it to be true – but it was.
"It was kind of like being snatched away from me again. I was at Bristol City with a team I really enjoyed being around and I was so ready to play my game and to try and reach my potential.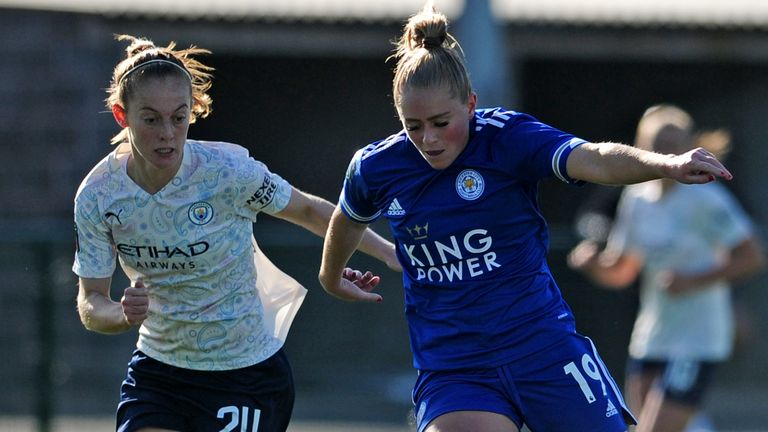 "So that was another nine or ten months out, and at this point, Chelsea and I mutually agreed that I was going to move on, so I signed for Bristol City on a five-month contract until the end of the season.
"I started to train and play and as it got later in the season, I started to get this pain in my back. I didn't think too much of it, I want to see the physio and at the time, Bristol City didn't have the means to just send me for scans, so I was popping painkillers before training and games and just trying to get through the matches, even though I was in a lot of pain.
"It started to get worse and at the end of the season, I was on the phone to my agent, discussing what the best options were and it turned out Kelly Chambers was still interested.
"I signed a two-year deal with Reading, which was massive at the time. They are a strong team in the WSL and it was a big move for me. So it was back in that place where I wanted to prove myself.
'I felt like the universe was almost telling me to stop playing football'
"The injuries are the reason why I have become a lot more mentally resilient. Once you're away from the pitch for a long stint of time and it happens to you again and again, you learn it is so out of your control.
"I think it matured me as well. I got to a point where I was going to appreciate where I was, even if it wasn't an ideal situation, rather than spending so much energy being sad or depressed.
"You do put yourself at risk being a professional athlete, and it took me a while to realise that. There were a few points where I thought 'why am I doing this? I just feel so disappointed all the time' and I felt like the universe was almost telling me to stop playing football.
"But I kept going and that's why I am where I am today."
"It came to pre-season, I had all my medicals – I always get really embarrassed when I have a medical because I'm like 'open your book, make a list'. I did mention that I had a bit of a sore back, a bit of tightness, but cracked on with training. It was within a matter of days where I started to try and sprint and I just couldn't.
"It was so painful and because it's your back, every move you make, your back moves too – you can't mask it. I found myself getting treatment every morning and they treated it as 'we'll do this and see how you get on', but it persisted.
"It got to the point where I was mentally drained. There was a lot of banter going round the changing room as well – I'm usually giving it – and it almost got to a point where I felt like people didn't believe me. It was a very weird time.
"In the end, I went to the physio with tears in my eyes and said 'there's something wrong with me'. I went for a scan and it turns out I had a stress fracture in my back. There was no way to tell how old it was or how bad it was, what it could have been, you just catch it at a time and it is what it is.
"I later found it out it's a common thing to get when you come back from an ACL because of the change in training load – you go from nothing to doing a lot so your body is impacted in different ways, which I learnt how to understand later down the line.
"Thankfully, that was my last major injury. The stress fracture impacted my first year at Reading, it kind of turned it into a comeback season again and then the season after that, Covid hit.
"It has been a stop-start rollercoaster that you just don't enjoy!"
'I haven't seen many people talk about OCD'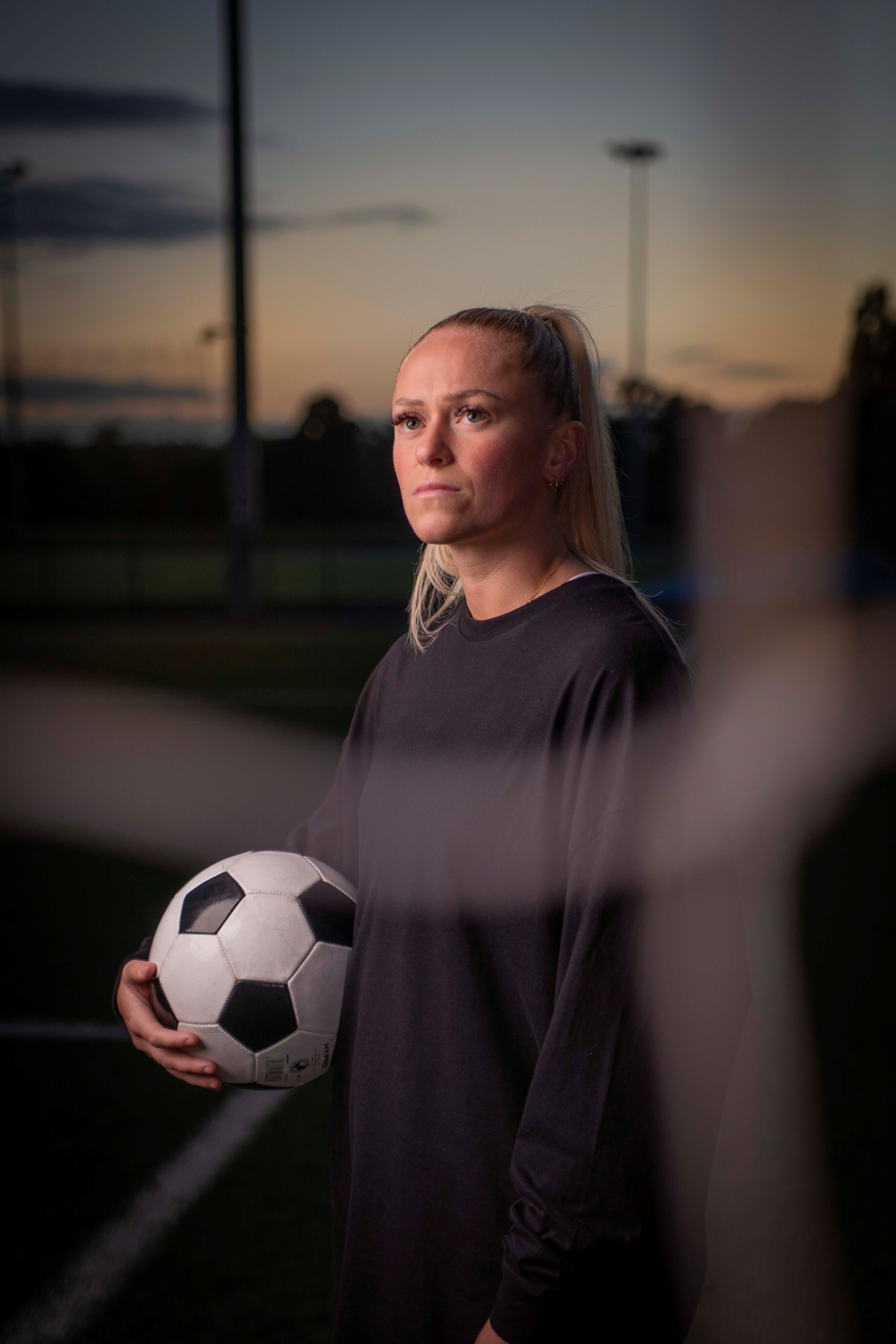 While many may think Farrow's mental health and injury woes would be inextricably linked, the 26-year-old has struggled with mental health from a young age.
While they of course have a tandem effect, it is a day-to-day issue for her to tackle – with or without injury – and she is hoping to bring OCD into the wider conversation on mental health.
"It's been a weird journey with my mental health," she said. "From a young age, I was diagnosed with OCD and that was around 14 or 15.
"But prior to that, when I was as young as 10, I was suffering with anxiety, getting panic attacks when I was playing and things like that.
"Because it's manifested in so many different ways, I've had to try and focus on that bit now and then focus on this bit at another time.
Millie Farrow on therapy and counselling
"I've had therapy and councillors and I've come across a few special people in my life who have helped me.
"One happened to be a life coach and the other was a mindset coach, specifically for football. Both of their input really helped me.
"I got both of them to write a part for the book, which was really nice because it helped me be able to write about the bad things I've experienced and then go on to talk about what I've learnt.
"There's definitely been people that have been instrumental in helping me get through it."
"Different things happen every day. Life is up and down anyway as it is so there could be anything that could come round the corner and catch me off-guard, whether that was an injury or an OCD flare-up.
"It took me a long time to see it as a collective and I can now.
"Now, mental health is widely talked about a lot more, but it's not necessarily completely understood. Specifically with OCD, I haven't really seen many people come out and talk about it. That's why I feel like there's got to be lots of people who have suffered as much as I have and are suffering as much as I did. It's a 'I get it' sort of thing and there is hope.
"Taking my situation now, it won't be the case of going to a coach or a player because it's all in my book. If they want to know the deepest and darkest parts, crack on and read it.
"I'm not ashamed of it. I used to be ashamed of myself because I hated the way it made me feel, I hated the way I was thinking and the way it made me act. It's helped me become who I am now."
'I want to give hope'
Speaking to Farrow about her story – held over Zoom before the 26-year-old heads back to the USA for pre-season training – it's hard not to be inspired by her determination and resilience.
In writing a book, she is hoping to use all of her experience to help others. Farrow marks it as one of her proudest achievements, although that may yet come down the line as the impact of her words on others becomes clear.
"I decided to write a book about four years ago and already, in my life and football career, I'd already experienced a lot of adversity," she reflected.
"I knew it was going to be a vulnerable place to put myself in, but I've had a lot of time to get my head around almost outing myself, I guess.
"Over time, I decided I wanted to be a role model and give people hope that if you are struggling with adversity of mental health problems, or if it's going through a bad injury or things like that, it gives you hope that you can get through it and continue to be successful.
"I wasn't the most academic at school – my passions were always sport and football. So the fact I've been able to write and publish a book is probably one of my proudest achievements.
"It turned into therapy for me really, writing down how I felt and then I was able to read it back and compare how I was feeling a year ago to how I am feeling now. I grew to fall in love with writing about it really."
Starting again in North Carolina
Farrow now has another challenge ahead as she begins a new chapter in the USA. She has signed a season-long deal with North Carolina Courage ahead of the 2023 season, which begins in April.
Although many women's players come through the collegiate system in the United States, it is Farrow's first time playing across the pond and an opportunity she could not pass up.
"It [playing abroad] has always been something I've wanted to do," she said. "As footballers, we are so lucky to do what we do and the beauty of it is it can take you anywhere.
"It's such a big challenge and as soon as the option was on the table, I was chomping at the bit. It is one of those once in a lifetime opportunities that you never really know if you're going to get again, whether you feel you're ready or not.
"It excited me as soon as I got the call, I was absolutely buzzing. I went out there for the first time towards the end of their last season [in September 2022] and it took about a month for my visa to come through, which was frustrating.
"All the girls are really friendly and it's very professional out there. I feel like my personality fits in out there and now I guess it's just down to letting the football do the talking. I feel looked after and it's been a good experience so far.
"I'm grateful to be in that position and hopefully I can take everything I've learnt and all these experiences into that season."