NBA stars, teammates spark mental health discussions
NBA stars and Los Angeles Clippers teammates Paul George and Reggie Jackson are mental health…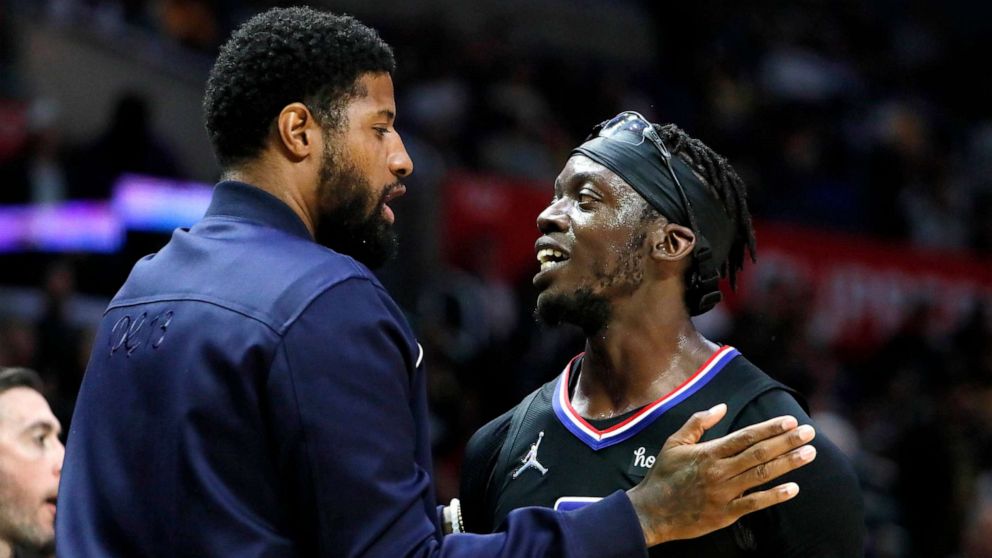 NBA stars and Los Angeles Clippers teammates Paul George and Reggie Jackson are mental health advocates off the court.
"People view us as superheroes and you know celebrities or whatnot, but you know, we all fight the same battles," George told ABC News.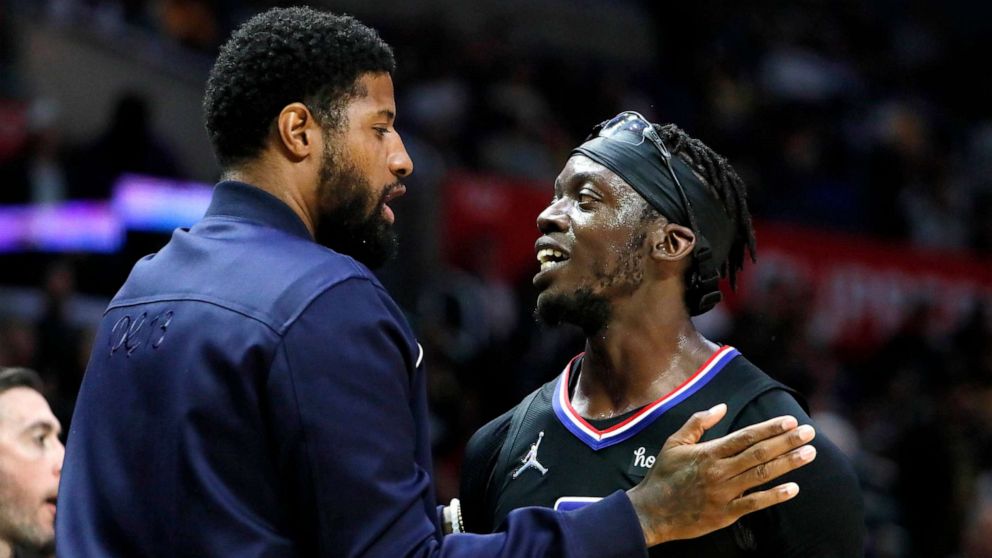 The seven-time All Star and six-time All-NBA Team player has used his platform alongside Jackson, a 12-year NBA veteran, to spark a dialogue in hopes of creating a positive shift to inspire more people to open up about their struggles.
Jackson told ABC News that the pair are incredibly close and have discussions together about mental health.
"A lot of our conversation is truly, 'How are you feeling? What's going on? What are you thinking?'" he explained.
George added, "It's always just checking in to see, you know how the person is — everybody is expected to perform to the highest level — I tend to be in my head on most occasions when I'm having a lot of anxiety. I'm the person that reads the room and sits back, you know, analyze a lot of things and it could hurt me at times."
He continued, "I think the more that we can just talk about it, the more that we can make it normal, normalize the situation I think people will start to be able to address it themselves."
"We are mind, body and spirit, so you got to take care of all aspects and understand that without having them all in sync, you really can't move and feel well," Jackson added on his holistic view of mental health.
A recent Gallup poll revealed that around 1/3 of Americans feel their mental health is "excellent" and less than half, 44%, feel it's "good," both new lows. But nearly a quarter of those surveyed saw a mental health professional last year.
George feels strongly about therapy, which he said was influenced by his time playing in the NBA "COVID bubble" in 2020 while isolated from the outside world.
"I couldn't sleep. It just was a downward spiral that I was going through," George recalled. "Every moment I felt like I was out there to prove something. I was able to get help — figure out a way to cope with it. I wasn't OK. I had a real difficult time."
He said therapy "was a huge help hearing someone else's perspective of my life."
Experts have said that African American males face significantly more mental health challenges, yet are much less likely to get the help they need.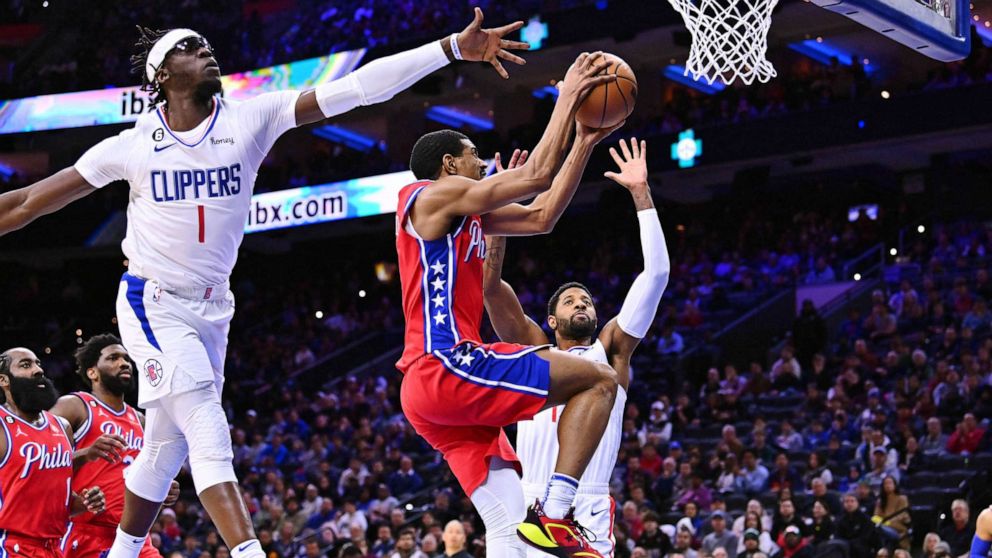 Jackson shared his thoughts as to why he felt that might be the case.
"Economically, demographically, historically — we already don't have the resources and we already feel weaker than probably a lot of us are able to speak for," he said. "A lot of times, we don't even know what we're feeling. But I think that's why the numbers are tilted the way they are."
Paul added, "It might be something that someone's really dealing with that don't want to express it because how the world may view it. And then that's weighing on him as they're doing their job."
Jackson encouraged others to "[ask] for help in life," even if what they need help with is a "small task."
"You need help understanding that there's only 24 hours in the day, nobody can do everything," he said.
George, meanwhile, compared seeking help for mental health with working out muscles in the body. "The brain is the strongest thing in our body," he said. "You gotta do the same thing with the brain — you have to take care of your brain."