Nebraska Methodist College seeks 100 students for free certified nursing assistant training program
Tallies of new cases of COVID-19 and of hospitalizations now have surpassed May's highs….
Nebraska Methodist College wants to recruit 100 people for a free, six-week training session to become certified nursing assistants.
The initiative's first students will start Nov. 9, but other groups will follow in the free program. The initiative will largely be online, although some simulated training also will be provided at the college, said Nebraska Methodist College President Deb Carlson.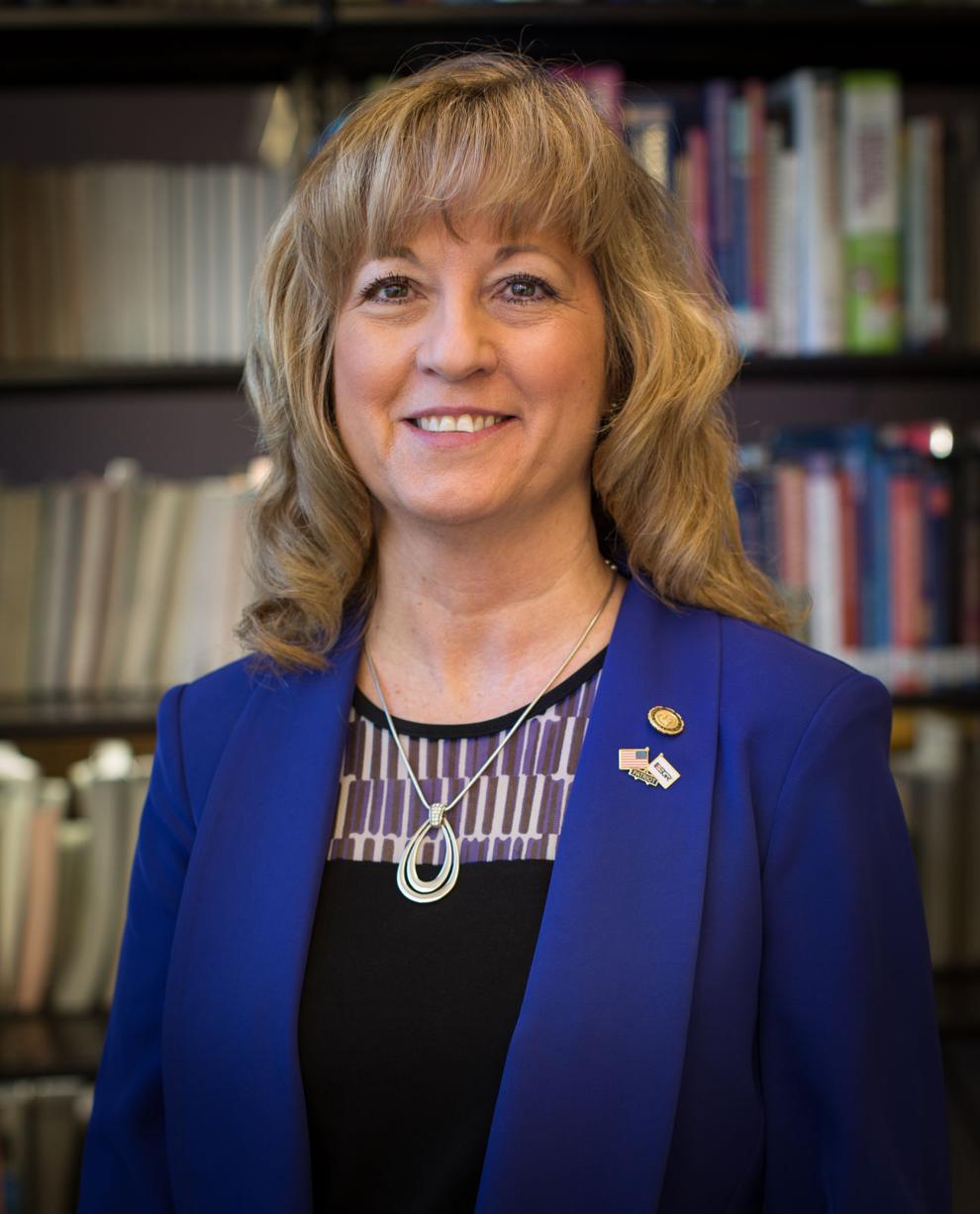 The college will work with Midland University to generate 100 participants, Carlson said. Those two colleges collaborate on other programs as well.
As hospitals and nursing homes scramble for nurses, they're also seeking certified nursing assistants, who free up nurses for more complex tasks, provide relief for nurses and beef up the workforce on a hospital floor. The coronavirus pandemic also has compelled institutions to look for more nursing assistants as demand for hospital care has increased, Carlson said.
Certified nursing assistants, or CNAs, help nurses care for patients' daily functions. CNAs may be called on to help them eat, get out of bed, walk, go to the bathroom and bathe. They may take patients' vital signs such as blood pressure and temperature.
"We're looking for 100 people with big hearts," Carlson said. "It's a tough position." Hospitals usually need CNAs, she said, in part because of high turnover in the job.
CNAs frequently are nursing students who gain experience in the basics and find out whether the field is right for them, then move on from being a CNA. But Carlson said Nebraska Methodist College, at 720 N. 87th St., would be equally happy to have retirees and other people in the program.
A college brochure emphasizes the program's cost to the participant: "FREE! Yes, really!"
Carlson said it costs about $500 to get a student through the program, or $50,000 for 100 participants. She said the college will use federal CARES Act money from Methodist Health System and donor money. Books and scrubs also will be covered, she said.
Merritt Nelson, a spokesman for Midland in Fremont, Nebraska, said his university hopes some of its students will take advantage of the opportunity. Methodist Fremont Health is part of the Methodist Health System, as is a long-term care facility in Fremont.
Nebraska Methodist spokeswoman Claudia Bohn said that if a Midland student went through the program and decided to work somewhere outside the Methodist Health System, Midland would pick up the cost. A participant will become certified by passing a state-endorsed written examination and skills test following the six-week, full-time program.
Jessica Gomez-Solis of Omaha, who is close to finishing her CNA training at Nebraska Methodist College, said she's eager to go to work and "know what it is to be a CNA."
Gomez-Solis said she's ready for the hard job and knows what it's like to deal with someone's bodily functions — she has children, ages 10 and 2.
"I think it is for me," she said of the job. Eventually, she said, she would like to become a licensed practical nurse and an emergency medical technician.
Sue Nuss, chief nursing officer with Nebraska Medicine, agreed that there is a shortage of CNAs. Nebraska Medicine is not involved in the Nebraska Methodist College recruitment program.
Nuss said Nebraska calls the employees "patient care technicians." They don't have to be CNAs, but that is preferred, she said. Nebraska Medicine employs 725 patient care techs.
She said they are "a vital part of the care team. But it's not necessarily a very glamorous job." It's stressful, tough work, she said. At Nebraska Medicine, the techs' pay ranges from $13.15 to $17.80 per hour.
Bohn said Methodist Health System employs 377 CNAs. Their starting pay is $14 per hour, she said.
Carlson said many CNAs find the work rewarding. "They feel like they're making a difference."
Gomez-Solis, 29, said it was hard to muster the courage to return to school. But she said she made the right decision. She said: "Just a message to all moms out there and even youngsters — go for it."
Photos: Our best staff images from November 2020
Photos: Our best staff images from November 2020