New Year's greetings from Tanzanians in the diaspora
As the world celebrates the start of the new calendar year 2023, Tanzanians in the…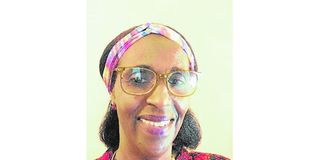 As the world celebrates the start of the new calendar year 2023, Tanzanians in the diaspora send messages of goodwill to their fellow countrymen and women.
 A new year opens doors for new opportunities, fresh beginnings and growth. The Tanzanian Diaspora Council sees a positive future ahead, and here we have insights from Tanzanians in Sweden, New Zealand, and Norway.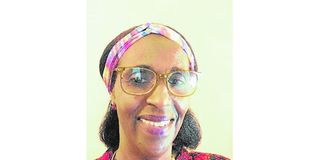 On behalf of the Tanzanian Global Diaspora Council (TDC – Global) in which I serve as the financial secretary, I hereby send New Year goodwill message to Tanzanians spread all over the world. I also wish to use this medium to send special New Year wishes and appreciation to our government in Tanzania, under the able leadership of Her Excellency Dr Samia Suluhu Hassan for the hard work they put in to ensure that Tanzania remains an icon of a peaceful and democratic state.
On our part as Diasporas, we are happy to say we have a close working relationship with the government, and are patiently waiting, among other things for the establishment of special status policy which will open more doors to help Tanzanians in the diaspora and their generations to contribute smoothly in developing our motherland. We have our hopes high that it will be worked upon by our government in the year 2023.
The year 2022 has been a tough one, as the whole world still faced harsh vestiges of the 2020 Covid-19 outbreak, as well as the socio-economic effects of the recent Russo-Ukrainian war. These things have greatly destabilised the global economy and social life, and many countries have been affected.
It is my great hope that the year 2023 becomes a good story to tell, for everyone and for our dear country Tanzania. It remains our commitment at Tanzania Global Diaspora Council, just as it was at our kick-off in 2018, to bring together Tanzanians living abroad and overseas and join our efforts to boost growth and development back home and to help our people.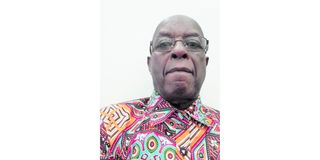 It is with great pleasure that I take this opportunity to wish all my fellow Tanzanians a happy New Year.  As we celebrate the New Year, it is important to reflect on where our nation has come from socio-economically and to continue striving to enhance socio-economic improvements for the benefit of all Tanzanians. In this context, it is noteworthy President Samia Suluhu Hassan's enlightened and globally informed leadership has been unequivocal in acknowledging  the potential contributions Tanzania diaspora can make towards the socio-economic development of our motherland. Given that Tanzania diaspora live in different countries and continents, it is imperative to have effective diaspora engagement and coordination.
My experience in New Zealand and elsewhere suggests that continuous improvement at both the individual and organisational levels, including nation states, is essential for promoting socio-economic development. The importance of continuous improvement applies equally to Tanzania. The Tanzania diaspora, drawing on their varied experience and exposure, can share current research knowledge and practice, with our motherland, to promote continuous improvement in trade, foreign direct investment, business entrepreneurship and transfer of new knowledge and skills. The Chinese diaspora community helped a lot in making China a globally high- ranking nation in science. The Tanzanian diaspora can do similar.  Some examples of potential contributions below, to improve matters, are indicative.
Like Tanzania, agriculture and livestock are important to the New Zealand economy. Over the years New Zealand has used science and technology to improve agricultural and livestock productivity. For example, New Zealand's dairy sector, with about 5 million cows, brings in about 19 billion New Zealand dollars to the national economy annually, equivalent to about Sh28 trillion.  While there are unique circumstances which may explain some of the differences in dairy productivity, there are knowledge-based soft factors that can be shared with relevant officers back home. The goal is to improve matters in dairy productivity in Tanzania by leveraging on current communications technology. Similar improvements can be made in trade. I buy cashew nuts from supermarkets in New Zealand which are known to be from Tanzania, but the cashew nuts arrive in New Zealand from other countries, notably from Vietnam. It should be possible for our farmers to be coordinated to derive more value by exporting to New Zealand directly.  At present middlemen from other countries take a cut and reduce returns to our farmers.  
In employment, there is demand for employees of all categories in New Zealand and other developed countries.  Again, effective diaspora engagement and coordination and leveraging on current technology can contribute to improvement in employment prospects, skills acquisition and socio-economic improvements of our brothers and sisters back home. If Chinese, Indians and increasingly Kenyans etc. can benefit from the global job markets and educational possibilities, why not more Tanzanians?  Let's hope 2023 will make a difference towards the realization of government diaspora engagement by granting the long-awaited special status to the Tanzania diaspora.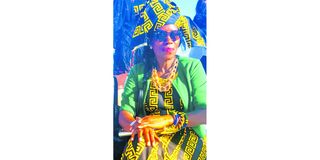 I am Sarah Mwakisu Pettersson and I am an assistant nurse specialising in the care of the elderly and children with autism and epilepsy, living and working in Oslo, Norway. Norway is popular for its supply of oil, gas, and fish industries. Norway has a high demand for workers in the health sector, and there are numerous incentives in place to encourage young people to work in the sector, including rising pensions.
Living in Norway, I have observed that there is an emphasis on health and wellbeing and people are encouraged to go for regular medical check-ups, and also to be open with the respective needs of children who are not well. Back home we need more health-related education and awareness so that people no longer feel ashamed of being unwell or disabled.  Our disabled people deserve proper and dignified care, just like all other people.
The cost of living in Norway is high, and the war has contributed to it even rising further. It is possible to get work in Norway, but there is a lot of scrutiny to verify the educational or skill-level quality of applicants from other countries. This became more difficult due to numerous applicants in the past who had fake educational credentials. However, there are more opportunities for studies and research scholarships which Tanzanian youth can benefit from, some of which are fully-funded and free.
As a Tanzanian living abroad, I am proud of my roots, and I find great interest in creating a good learning environment for children. I am grateful I have been able to improve the infrastructure of Majengo Primary School, in Mbeya, specifically by building toilets and classrooms.
I wish my fellow Tanzanians a prosperous New Year. Let us keep working hard, one day we will achieve our dream. We are good enough and inferior to no one. The change we desire is a phenomenon that we must believe in before we can make it happen, and it requires collective effort. Our work toward change is an investment for generations to come.
'Godt nyttår' -'Happy New Year' – Tanzania