PM focuses on schoolkids' diet, proposes nutrition report cards | India News
NEW DELHI: Ahead of 'nutrition month' which is observed in India in September, Prime Minister…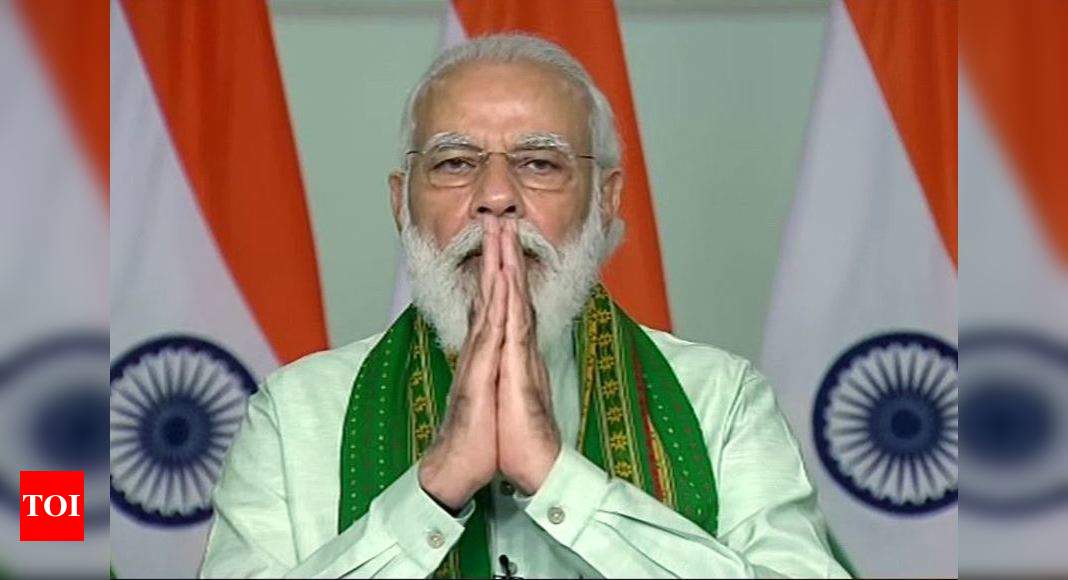 NEW DELHI: Ahead of 'nutrition month' which is observed in India in September, Prime Minister Narendra Modi on Sunday spoke about new initiatives such as creation of 'Agricultural Fund of India' and introduction of the concepts of 'nutrition monitor' and 'nutrition card' in schools to address nutritional challenges through awareness at all levels.
"An 'Agricultural Fund of India' is being created. It will have complete information about the crops that are grown in each district and their related nutritional value. This fund can be of great use for all of you," said Modi in his monthly radio address 'Mann Ki Baat' while appealing to everyone to "eat nutritious food and stay healthy".
Referring to a maxim "Yatha Annam Tatha Mannam", which means our mental and intellectual development is directly related to the quality of our food intake, the PM said efforts were being made to increase awareness among students.
"Just like there is a 'class monitor' in the section, there should be a 'nutrition monitor' in a similar manner and just like a report card, a 'nutrition card' should also be introduced. These are some of the measures that are being initiated," said Modi.
He also said a food and nutrition quiz will also be organised on the 'My Gov' portal, and there will be a meme competition as well on nutrition issues during the course of the nutrition month. "Whether it is the nutrition week or the nutrition month, more and more awareness is being generated through these measures," said Modi.
Noting the importance of seasonal and local foodgrain of particular regions, he advised listeners to include local foodgrain, fruits and vegetables in people's diet plans and pitched for use of nutritious millets.