Pushback grows over mental health impacts of social media
Illustration: Sarah Grillo/Axios Social media companies are increasingly being blamed for historically high rates of…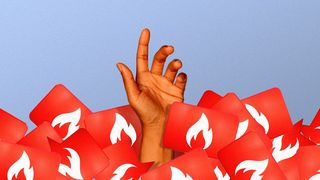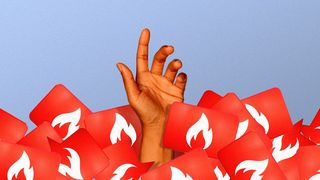 Illustration: Sarah Grillo/Axios
Social media companies are increasingly being blamed for historically high rates of depression, suicidality and other mental health issues in youths. And now, states and local governments are increasingly pursuing legislation and legal action.
Driving the news: Utah just passed a law limiting social media for minors and school districts in Seattle and San Mateo County, California, are suing leading platforms, charging they're delivering harmful content to kids.
"Multiple juries are in. They're all reaching the same conclusion," Jonathan Haidt, a social psychologist at New York University Stern School of Business told the Financial Times. "When social media or high-speed internet came in, [studies] all find the same story which is mental health plummets, especially for girls."
The big picture: There are nearly 150 product liability lawsuits filed in the U.S. against the social media platforms Facebook, Instagram, TikTok, Snapchat and YouTube, per the Financial Times.
A growing number of school districts and municipalities are among those filing suit, Axios' Jennifer A. Kingson reported.
Among them, the San Mateo County School Board last week expanded an existing suit against social media companies to include Meta, the parent company of Facebook and Instagram, Bloomberg reported. Bucks County, Pennsylvania, filed its own lawsuit in mid-March, seeking financial damages for rising mental health costs for young people, the Philadelphia Inquirer writes.
Arkansas and Texas are also eyeing laws like Utah's limiting social media use. California previously passed a law requiring online services to install certain safeguards for users under 18, the New York Times reported.
Members of Congress have promised further regulation of social media companies, and last month, Rep. Chris Stewart (R-Utah) introduced a bill to ban social media use for kids younger than 16.
Many of the suits are built around concern about the way platforms feed targeted content to keep kids online longer, fueling negative self-image, exposing them to self-harm content and enabling bullying.
Yes, but: Oftentimes, concerns over the harms of social media seem designed to generate headlines, Wired writes, and may obscure other factors bothering kids, including the role of the pandemic and the bitterly partisan national political debate.
"Talking about the harms platforms can have on children often feels less like genuine concern and more like an attempt to capture attention by focusing on some of the most salient fears for American parents," per Wired's Vittoria Elliott.
Civil liberties and tech advocates have raised an alarm that important privacy concerns could be tossed aside amid efforts to require identity and age verification as part of new restrictions, both The Guardian and Vox reported.
And some research has found that some use of social media benefits teens' social connections, NPR reports.
What we're watching: How social media companies will seek to deflect some of the heat by adopting more controls or restrictions on youths' time online — and whether we'll be able to measure how much any single effort to curb their use will impact anxiety, depression and thoughts of self-harm in kids.
If you or someone you know needs support now, call or text 988 or chat with someone at 988lifeline.org. En Español.