Romero Week 2023 | ICN
Archbishop Oscar Romero in 1978 – Image public domain To mark the 43rd anniversary of…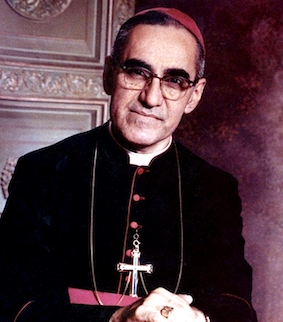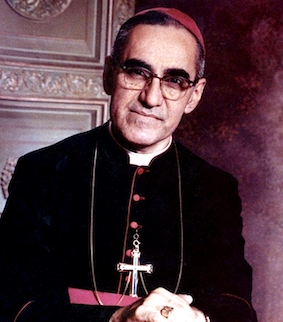 To mark the 43rd anniversary of the martyrdom of St Oscar Romero, a number of events will take place across Wales, Scotland and England, beginning this Saturday.
There could be few better qualified people than Peggy Healy to speak about St Oscar and the El Salvador martyrs and how they inspire us to respond to the cry of the poor in the world of today. Peggy has deep and broad experience of community service, of advocacy and policy work on human rights in Latin America and globally.
For more than two decades, Peggy worked as a Maryknoll missionary sister in the United States and in Central America, where she was a close colleague and friend of the members of her congregation who were martyred in El Salvador. After working as a specialist paediatric nurse practitioner among poor, marginalised communities in Nicaragua throughout the repression and civil conflicts which raged across Central America, Peggy returned to health work in the South Bronx.
Peggy is speaking in Birmingham, Canterbury, Cardiff, Glasgow, Leeds, and Liverpool. See below for details, and more information about Peggy.
For the annual ecumenical service in St Martin-in-the-Fields, London, the guest speaker is Maria Exall, the President of the TUC. Further details below.
All of the services and events are open to all. The organisers look forward to seeing you there. Please do invite friends and anyone who would be interested in coming along.
Programme
Saturday, 18 March, 10.30 for 11am
Cardiff: Peggy Healy to speak on Responding to the Cry of the Poor Today:
The inspiration of St Oscar Romero and Martyrs of El Salvador
Cornerstone, Charles Street, Cardiff. CF10 2GA Speaker: Peggy Healy
Sunday, 19 March, 6pm,
St Alban's: Romero Week Evensong at St Alban's Cathedral.
Preacher: Rt Rev Nicholas Hudson (Auxiliary Bishop of Westminster and Trustee of the Romero Trust)
Monday, 20 March, 5.30pm
Birmingham: Peggy Healy to speak on legacy of Oscar Romero
At Newman University, Genners Lane, Birmingham.
Tuesday, 21 March, 7.30pm (refreshments from 7pm),
Leeds: Peggy Healy to speak on legacy of Oscar Romero
At Leeds University
Wednesday, 22 March, 7pm,
Glasgow: Peggy Healy to speak on legacy of St Oscar Romero
Renfield St Stephen's, Glasgow.
Thursday, 23 March, 7pm,
LIverpool: Annual Romero Memorial Mass
Parish of St Oscar Romero, Liverpool (in St Edmund's Church, Waterloo),
followed by talk by Peggy Healy
Friday, 24 March 5.30pm
Oxford: Oscar Romero: The witness of relics
Talk by Jan Graffius (Curator, Stonyhurst College and Trustee of the Romero Trust), Pembroke College, Oxford and online. Further information HERE.
6.30pm Mass and talk (at 7.30pm)
Canterbury: Talk on Oscar Romero
at St Thomas of Canterbury Church, 59 Burgate, Canterbury. CT1 2HJ
Speaker: Peggy Healy
Saturday, 25 March, 11am
London: National ecumenical service to mark the 43rd anniversary of the martyrdom of Archbishop Romero.
At St Martin-in-the-Fields, Trafalgar Square, London
Speaker: Maria Exall.
Tuesday, 28 March, 12.30pm
Southwark: Oscar Romero Mass
St George's Cathedral, Archdiocese of Southwark, London
with presentation of the Romero Awards. Celebrant: Archbishop John Wilson
Peggy Healy is a graduate of Fordham University's School of Law, amongst her many achievements Peggy has received awards for her work as a peacemaker in Central America, for her service to survivors and families of those killed in the September 11 attack on the World Trade Center, and was honoured by President Clinton for her work in human rights.
She holds an honorary doctorate in human rights and since 2009 she has served as senior Vice-President for Canada and Latin America of Covenant House International, dedicated to empowering young people to overcome homelessness, trafficking and abuse.
LINKS
Oscar Romero Trust: www.romerotrust.org.uk/
Watch a video on St Oscar Romero: www.youtube.com/watch?v=aZ2j9W780Mo