Sitting Too Much During COVID-19? Penrose & Associates Physical Therapy in Lacey Offers Free Screenings in October Plus Tips to Improve Posture
With so many people working from home during the COVID-19 pandemic, many of us are…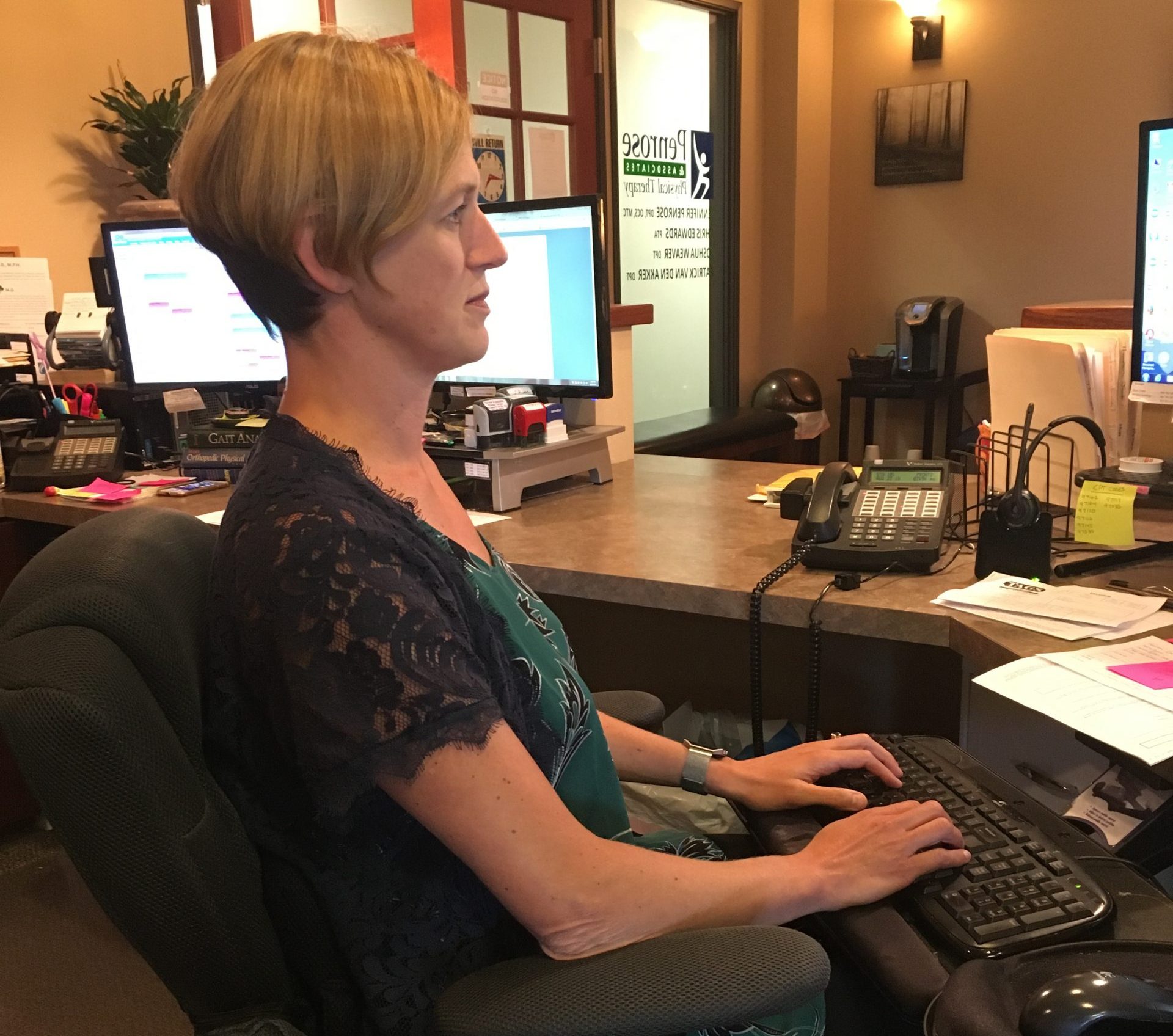 With so many people working from home during the COVID-19 pandemic, many of us are sitting more than ever. The issue has been highlighted in social media memes, such as "I need to get out of this bed or I'm going to be late for the couch." It's meant as a joke, of course, but the truth is that excessive sitting can lead to health complications. "I'm seeing people who are sitting way too much, and then having some aches and pains as a result," says Dr. Jennifer Penrose, owner of Penrose & Associates Physical Therapy in Lacey.
October is National Physical Therapy Month and in recognition, Penrose will be offering free posture, balance, strength and flexibility screenings at her office. "We want to promote movement," she says, "and we're also aware that some people may have concerns based on how much they've been sitting."
The most common effects are increased back and neck pain as well as carpal tunnel syndrome. "People are sitting too long with their heads bent forward and down at an angle that puts more stress on the spine," Penrose explains. "That can lead to neck pain and headaches." Anyone with a concern can go to her office to get tested in October. Her team will work with visitors to identify any core issues and highlight what they need to work on the most. For anything that requires further testing or treatment, they will have the option of scheduling a follow-up appointment.
In the meantime, Penrose has some simple tests that anyone can do at home to identify whether their posture needs improvement and/or whether they have underlying structural issues. A few examples:
The free screenings in October can function as a bridge for anyone who needs more in-depth treatment, says Penrose. "It helps them to at least meet us and figure out what's going on, and then decide what they want to do from that point forward."
For more information or to schedule an appointment with the Penrose Team, visit Penrose & Associates Physical Therapy online or call them at 360-456-1444.
Sponsored