Some Florida Officials Warn Residents to Still Exercise Caution Despite Governor Lifting COVID Restrictions
Florida Governor Ron DeSantis announced on Friday that coronavirus restrictions will be lifted on bars,…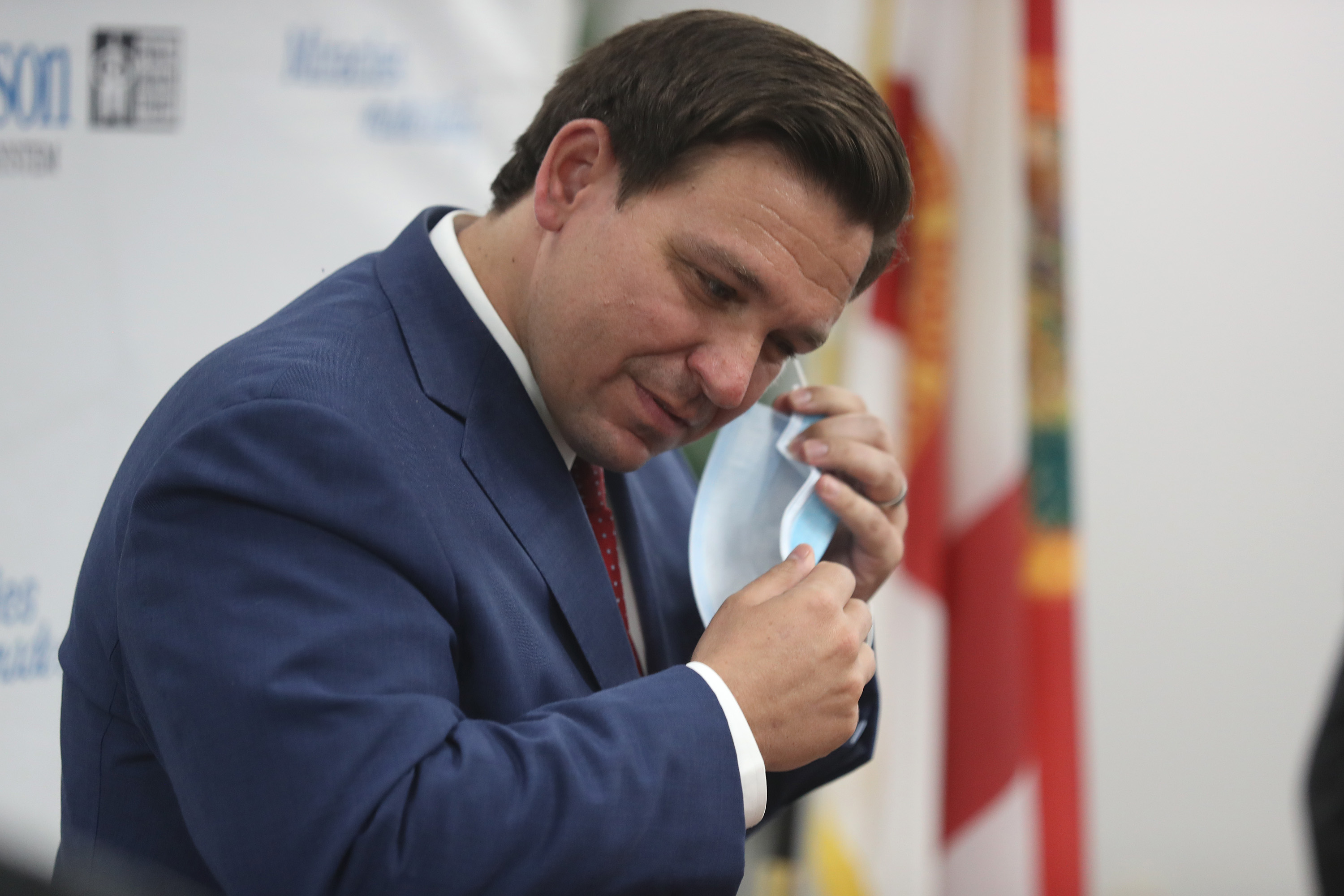 Florida Governor Ron DeSantis announced on Friday that coronavirus restrictions will be lifted on bars, restaurants and businesses in the state. However, Florida officials in some of the state's largest counties still warn residents that they should remain cautious as the pandemic continues.
Orlando Mayor Buddy Dyer urged residents to continue wearing face coverings and social distance despite the governor's orders for restrictions to be lifted. One of the most significant aspects of DeSantis' orders, which is part of his Phase 3 reopening plan, is that bars and restaurants can now operate at full capacity.
"I would encourage you if you see a business you don't feel comfortable going into, don't go in there," Dyer said during a Friday evening press briefing.
Dyer went on to acknowledge that typical coronavirus safety measures like limiting crowds and social distancing would fall directly on private businesses to enforce. However, local officials are no longer able to enforce safety measures and restrictions nor penalize people for not following local orders—unless cities and counties meet the requirements laid out by the governor to maintain limited capacity at these businesses.
Newsweek subscription offers >
Orange County Mayor Jerry Demings also weighed in on the orders, criticizing the deep disconnect between local city officials and the state—considering DeSantis moved to lift restrictions without giving prior notice to local elected officials.
"We've been put in a position this afternoon where numerous businesses have called us, and it really is not a good look for government when we're not all on the same sheet of music and so I just hope that the governor does better with that," Demings said at Friday's press briefing. "I hate to be that critical in my comments but that's the way I feel about it so that's what I'm telling you right now."
Newsweek subscription offers >
As of Friday, it is still unclear whether local city officials will choose to continue to regulate businesses and impose safety measures. Dyer mentioned that they were caught off guard by the governor's orders, and officials are not yet sure how to respond to business owners who push back on local mask mandates—which will remain in place in several Florida counties and cities, including Orange County, according to the mayor—and social distancing guidelines.
"Over the last few months, our individual and collective actions have helped us reduce the spread of COVID-19 here in Orange County," Dyer later shared on Facebook. "I encourage everyone to continue taking the pandemic precautions to protect yourself, your loved ones and every person in our community."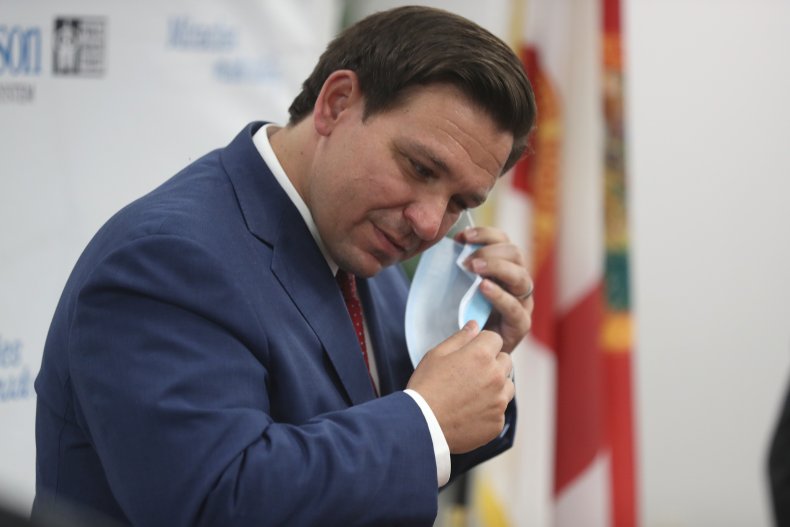 Similarly, in nearby Seminole County, Commission Chairman Jay Zembower said that officials do not plan to change the county's safety measures—including requiring patrons to wear masks in public settings and maintain social distancing—until they receive written guidance from DeSantis.
"We really don't know anything yet, because we haven't received anything," Zembower told the Orlando Sentinel. "And until we do, we can't do anything."
Officials in Miami-Dade County and Broward County, the state's hardest-hit areas due to the virus, are hoping to maintain coronavirus safety regulations despite the governor's orders, citing that, due to dense populations, they have a greater risk of spreading the virus compared to most other areas in Florida. Both counties currently have a limit on hours that bars and restaurants can stay open and how many people they can serve indoors.
"We're hoping that the governor will allow us to have deeper restrictions than the rest of the state," Broward County Mayor Dale Holness told Miami public radio station WLRN on Friday. "We have a greater spread of the virus in South Florida than other parts of the state."
Miami-Dade Mayor Carlos Giménez told the Miami Herald that he is expecting to enforce mask mandates in businesses after speaking with the governor's office following DeSantis' announcement. However, in terms of a countywide mask mandate, Giménez said: "We will have to speak to our attorneys about the ability to enforce individual fines."
In a statement on Friday night, Giménez wrote: "We want to ensure compliance with the state order, while also continuing to act in the best interests of our community."
In addition to the reopening plan, DeSantis announced during his Friday press conference that his order will prevent cities and counties from issuing fines for not wearing face coverings. He also mentioned that any fines or penalties imposed so far for face coverings will be suspended.
"As an act of executive grace, all outstanding fines and penalties that have been applied against individuals are suspended," said the governor. "I think we need to get away from trying to penalize people for not social distancing and just work with people constructively."
Since hitting its mid-July peak, Florida's coronavirus cases have been on a steady decline, although it has seen some upticks during the month of September. Hospitalizations in the state are down 76 percent since the peak, according to the governor.
DeSantis resisted imposing a statewide mask mandate since the start of the pandemic, but deferred safety measures and restrictions to local officials—including face covering requirements, reopening businesses at limited capacity, and closing beaches and public venues—before his most recent order.
Newsweek has reached out to local officials in Orange, Seminole, Broward and Miami-Dade counties, as well as the Florida governor's office, for comment.