Texas Executes Mentally Ill Man After Denying Him Access to Mental Health Testing
Texas executed Tracy Beatty (pictured) on November 9, 2022, after the United States Supreme Court…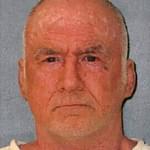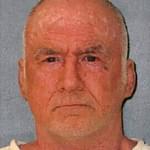 Texas executed Tracy Beatty (pictured) on November 9, 2022, after the United States Supreme Court declined to review his challenge to the Texas Department of Criminal Justice's refusal to unhandcuff the mentally ill and brain damaged death-row prisoner so that defense mental health experts could conduct mental health testing his lawyers argued was necessary in seeking clemency and in attempting to demonstrate his mental incompetency.
The Court, without comment or any noted dissent, denied Beatty a stay of execution, paving the way for Texas to execute him later in the day. In the same summary order, the Court denied Beatty's petition for writ of certiorari. Beatty's counsel had presented evidence that Beatty, who suffered from paranoid schizophrenia, had been experiencing hallucinations and delusions and might not be competent to be executed. They had argued that Texas' refusal to uncuff Beatty so that a psychiatrist and a neuropsychologist could administer testing to assess brain impairments constituted unlawful state interference with services Congress has authorized be made available to federal counsel representing death-row prisoners in clemency and other potential capital post-conviction proceedings.
The U.S. District Court had declined to order the Texas prisons to free Beatty's hands so he could complete routine neuropsychiatric and neuropsychological tests, saying the federal courts had no jurisdiction to intervene. As a result, defense mental experts — who had documented numerous indicators of brain impairment that made testing necessary — could not complete the mental health evaluations they had been retained to conduct. That ruling, upheld by the U.S. Court of Appeals for the Fifth Circuit, would "leave[] federal courts powerless" to ensure that mental health and other service providers have meaningful access to the client, Beatty's lawyers said. Such an outcome "leaves petitioners with the right to paid service providers but no right to any services," counsel wrote, rendering the federal law authorizing capital defenses services "meaningless as a practical matter."
Beatty was convicted and sentenced to death for the murder of his mother, Carolyn Click, in 2003. His lawyers had previously argued, without success, that Beatty was ineligible for the death penalty because he had not committed capital murder. Not all murders qualify as capital murder and, under Texas law, Beatty was subject to the death penalty only because the murder ostensibly occurred during the commission of a separate felony, the alleged burglary of the house he lived in with his mother.
Prosecutors argued that Beatty had committed burglary by entering the residence without permission, assaulting his mother, and taking property out of the house. They based this theory on the hearsay testimony of a neighbor who told the jury that, on the last day she saw Click, Click told her that she and Beatty had had an argument and that she had told him to move out. In a dissenting opinion in Beatty's direct appeal in 2009, former Texas Court of Criminal Appeals Judge Cheryl Johnson noted that another neighbor had testified that Click and Beatty argued daily and that Click had told Beatty to move out numerous times before but had consistently allowed him to stay after their arguments. She wrote, "The evidence of entry without consent in this case is thin, and the evidence of intent to commit a felony, theft, or assault even thinner…. There is no doubt that [Beatty] killed Click; the issue is whether the burglary was proven and thus whether the offense is capital murder or murder."
The majority of the court upheld Beatty's capital conviction, pointing to evidence that Beatty had severely assaulted Click after a prior argument. The court held that "[a] rational jury could infer that [Beatty] was angry after Click told him to get out and that he entered Click's house with intent to assault her again or kill her, or at least take some of her money or her possessions."
Beatty's prior counsel had never had him evaluated by any mental health professional. In his latest court filings, federal defense counsel argued that "proper [mental health] evaluations are critical to determine whether the prisoner is mentally incompetent or has an intellectual disability that would bar his execution on constitutional grounds." The Supreme Court's denial of his petition for review permitted his execution to go forward without assessing the merits of his legal claims.
Beatty execution was the thirteenth in the U.S. in 2022 and the fourth in Texas. On November 3, 2022, a federal district court granted a preliminary injunction against the execution of Stephen Barbee, who is scheduled to be put to death November 16, 2022. Texas prosecutors have appealed that injunction. As of November 9, 2022, six executions have been scheduled in the state for 2023.