The Weaponization of the Free-Exercise Clause
Read: When the religious doctor refuses to treat you The dissenters, led by Justice Ruth…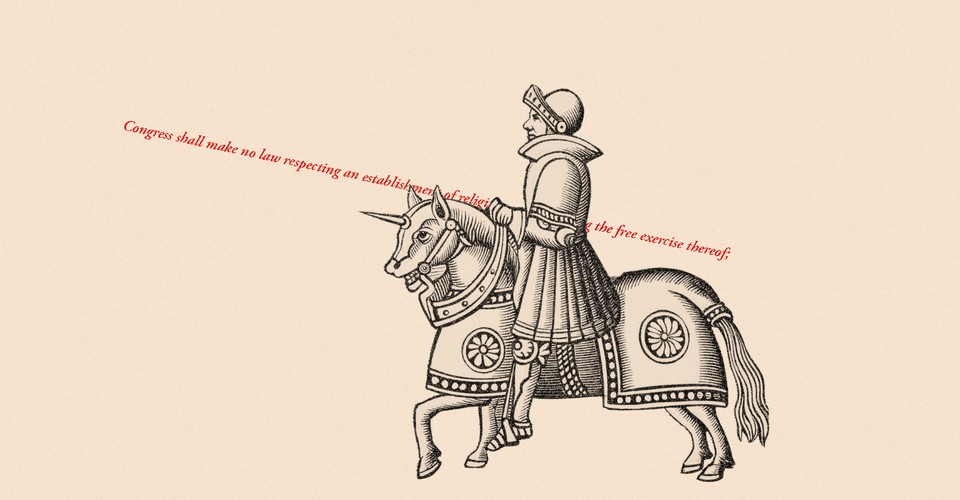 Read: When the religious doctor refuses to treat you
The dissenters, led by Justice Ruth Bader Ginsburg, pointed out that "the distinction between a community made up of believers in the same religion and one embracing persons of diverse beliefs, clear as it is, constantly escapes the Court's attention," and wondered about religious employers who were offended by health coverage of vaccines, or equal pay for women, or medications derived from pigs, or the use of antidepressants. At the very least, there is a compelling interest in protecting access to contraceptives, which the Supreme Court has deemed a fundamental right.
In June 2020, the Court ruled in Our Lady of Guadalupe School v. Morrissey Berru that teachers at a Catholic school could not sue for employment discrimination. The two cases before the Court involved a teacher who had sued for disability discrimination after losing her job following a breast-cancer diagnosis and a teacher who had sued for age discrimination after being replaced by a younger instructor.
Previously, in Hosanna-Tabor Lutheran Evangelical Lutheran Church and School v. EEOC (2012), the Court said that a narrow exception protects religious organizations from being held liable for choices they make about their "ministers," which traditionally have been considered "exclusively ecclesiastical questions" that the government should not second-guess. But now the Court has expanded that exception to all religious-school teachers, meaning that the schools can discriminate based on race, sex, religion, sexual orientation, age, and disability with impunity.
This reflects a Court that is likely to expand the ability of businesses to discriminate based on their owners' religious beliefs. A few years ago, the Court considered in Masterpiece Cakeshop v. Colorado Civil Rights Commission whether a baker could refuse, on account of his religious beliefs, to design and bake a cake for a same-sex couple. This should be an easy decision: People should not be allowed to violate antidiscrimination laws because of religious beliefs, or any beliefs. For more than half a century, courts have consistently recognized that enforcing antidiscrimination laws is more important than protecting freedom to discriminate on account of religious beliefs. A person cannot invoke religious beliefs to refuse service or employment to Black people or women. Discrimination by sexual orientation is just as wrong. Although the justices in this case sidestepped the question of whether the free-exercise clause requires such an exemption, a number of other courts have ruled that compliance with general antidiscrimination laws might impose an impermissible burden on the free exercise of the owner's religious beliefs, at least when the beliefs are Christian and the protected class includes gay and lesbian people. Moreover, the religious right has demanded that it is entitled to such exemptions.