Therapy? Like psychiatrists? No. This is physical therapy | Sponsored
PITTSFIELD — Physical therapy. Here's what you know about it: Your uncle once had it,…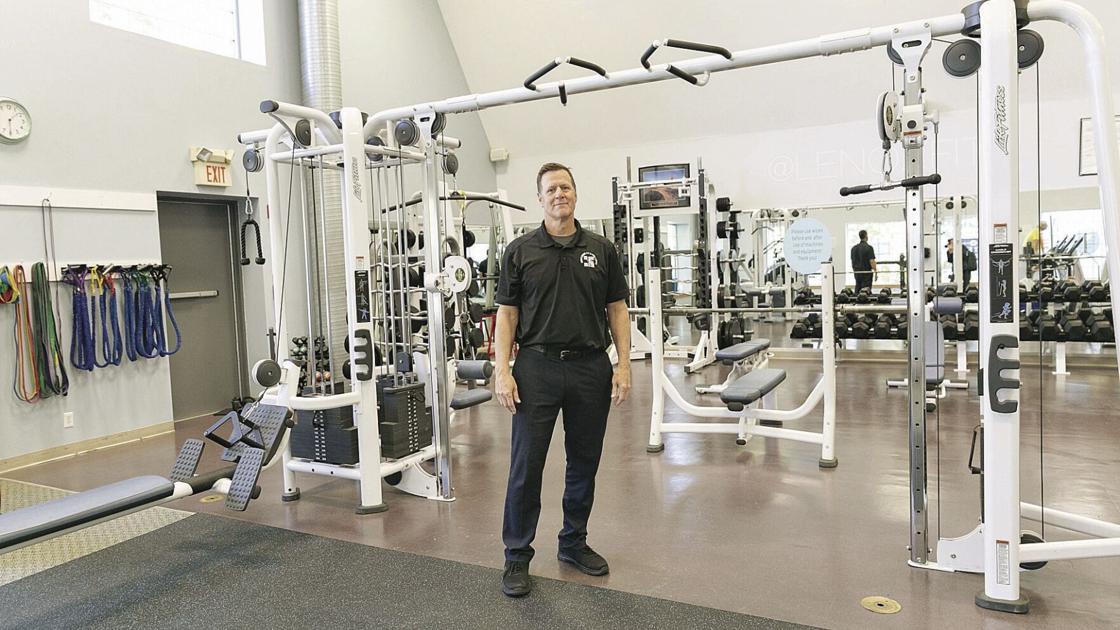 PITTSFIELD — Physical therapy. Here's what you know about it: Your uncle once had it, and you see signs advertising it at medical plazas.
Beyond that, you're really not sure what it is.
Don't worry. Tom Cooney gets it. He's a doctor of physical therapy, co-founder of Berkshire Physical Therapy and Wellness, and has spent almost 40 years helping Berkshire and Capital region residents get moving again.
If you haven't injured yourself at work or home, or have a child or parent with mobility problems, chances are you'd have no reason to know what physical therapy is and can do for you, notes Cooney.
"Every case is individual. That's always why it's always been a hard job to describe. The general public doesn't get to see physical therapy in action unless they get to have it," says Cooney.
To get a sense of what kind of role physical therapists play on a medical team, Cooney says to look back to former Patriot quarterback Tom Brady, who in 2008 underwent knee surgery and lost a whole season.
"A physical therapist treated Brady for the whole year. To get back on the field of play, all that running and jumping, that means he was attended to by PTs," says Cooney, joking that only the surgeon gets the credit.
Physical therapists and their offices are plentiful these days, although he notes that wasn't always the case.
"If you drive by the hospital, there's physical therapists there, in nursing homes, in schools, some teach at the local colleges, and then there's the outpatient PTs like me, who are a little bit of everything," says Cooney.
PT, as it's often referred to, is the health science and practice behind the proper movement of the body, from the muscles, tendons and bones, right down to the neurons that fire up the body to move.
Who benefits from physical therapy?
What kind of people might need PT, or have their daily living improved by it? Anyone with problems with balance, walking, moving or exercising, he says.
"We work with geriatric patients; cardiac rehab teams; total knee and hip replacements. These are things we see every day. We're seeing people from all age groups," says Cooney.
Any given day in his offices can bring in droves of people with different injuries, and it's his job to help them attain freedom from pain and ease of movement for their body type and age. An appointment with a person with temporomandibular joint dysfunction (TMJ, or jaw pain, for the rest of us) might be followed by a worker who hurt their back while lifting on the job; the next had a recent spinal fusion, and the one after that could be a student-athlete who got hurt playing varsity soccer.
Sometimes, PT services will be delivered in the home, perhaps for a toddler who's delayed in their crawling or walking, or a 70-something having difficulty walking after a fall, says Cooney.
"We're always ready to assist as part of the medical team, to help out to increase function and decrease pain, and to get you moving again," says Cooney.
But wait, PT is for more than just after the injury
In addition to helping individuals with their mobility, injury or illness rehab, strength and range of motion problems, Cooney is certified in ergonomic science. That means he's able to evaluate if businesses have established best practices for body positions and movement, whether that's hefting a crate or punching a keyboard.
He's been contracted by General Electric, the U.S. Postal Service and Price Chopper, to teach workers how not to hurt their backs, for example.
For the USPS, Cooney trained 3,000 employees, 20 at a time, for close to eight months, and The Eagle even had him help train its employees during in-service days.
"When someone gets hurt at work, we get called in to look at the job, to see if that injury can be eliminated. At GE in Waterford a couple weeks ago, my job was to look at where their workplace injuries occurred and offer solutions," says Cooney.
Is your next hire ready and able to serve?
Another service for businesses, Berkshire PT performs pre-work screenings for fitness for duty and functional capacity evaluations, to find out if a worker is ready to return to work after an injury or illness.
Sometimes, Berkshire PT contracts with schools on a part-time basis, but on other occasions, schools will send students to Berkshire PT offices, too.
Whether in an office or home visit, the practice observes COVID-19 safety protocols, with all the necessary personal protective gear and cleaning to Centers for Disease Control and Prevention guidelines. There's a thermometer check upon entry, an informational handout, a well-spaced waiting area, although the practice tends to usher most patients right to a treatment room. When patients leave that room, it gets cleaned with bleach, soap and water.
Patient-focused, with added convenience
Way back in 1982, Cooney and a college buddy, another Tom, Thomas Houghtalen, noticed that physical therapy offices were rarely located outside the hospital setting.
The forward-thinking and enterprising Ithaca College grads began looking closely at the region's PT offerings, with an eye toward breaking out of the existing system of physical therapy delivery.
"We asked ourselves, 'What does the public want out of physical therapy?'" Cooney recalls. "They want medical offices to be close to where they live, they want them to be accessible, good hours of operation, and they want their therapist to be knowledgeable, courteous and friendly."
Now, 38 years later, the two Toms have built a small physical therapy empire, by bringing PT services closer to where their patients want it and when they need it.
Offices all over the region
That means several offices across the region, in Lenox, Dalton and Pittsfield, as well as Schenectady, Troy, West Sand Lake, Scotia and Amsterdam in nearby New York. There are about 50 physical therapists employed by Berkshire Physical Therapy and Wellness, with a core group located in the Berkshires.
Most offices are open 7 a.m. to 6 p.m. Monday through Friday, and some offices offer hours on Saturday to help folks who can't make time during the work week. New patients can start immediately, notes Cooney.
"People come because it's accessible, the physicians are competent, and there's nothing more important to us than the patient's health," says Cooney.
A Berkshire business engine
More than running successful physical therapy offices, the Toms — now 63 and 65 — simultaneously operate a business incubator. Once topping out at 100 employees, but now closer to 50, Berkshire Physical Therapy and Wellness helps its independent contractor PTs by getting them set up in satellite offices; teaching them the business management side of the work; and eventually having them take over the businesses. It takes about a year to complete the process.
One success story is Rachel Welch, a physical therapist at Gateway Physical Therapy and Wellness in Lee, who got her start with Berkshire PT, Cooney and Houghtalen.
It's a model of growth that worked exceptionally for Cooney and Houghtalen, who started out small with just the two of them and remain best friends after four decades. And not just helping the PTs of today, the team looks to the future, offering an annual college scholarship to the region's graduating seniors who are pursuing study in the science of movement.
To learn more about Berkshire Physical Therapy and Wellness, or to set an appointment with either Dr. Tom, visit their website or call 413-447-8070.