They've been torturing me and my manager regularly and our physical and mental health is at stake
In a career spanning more than two decades Swastika Mukherjee has never faced something like…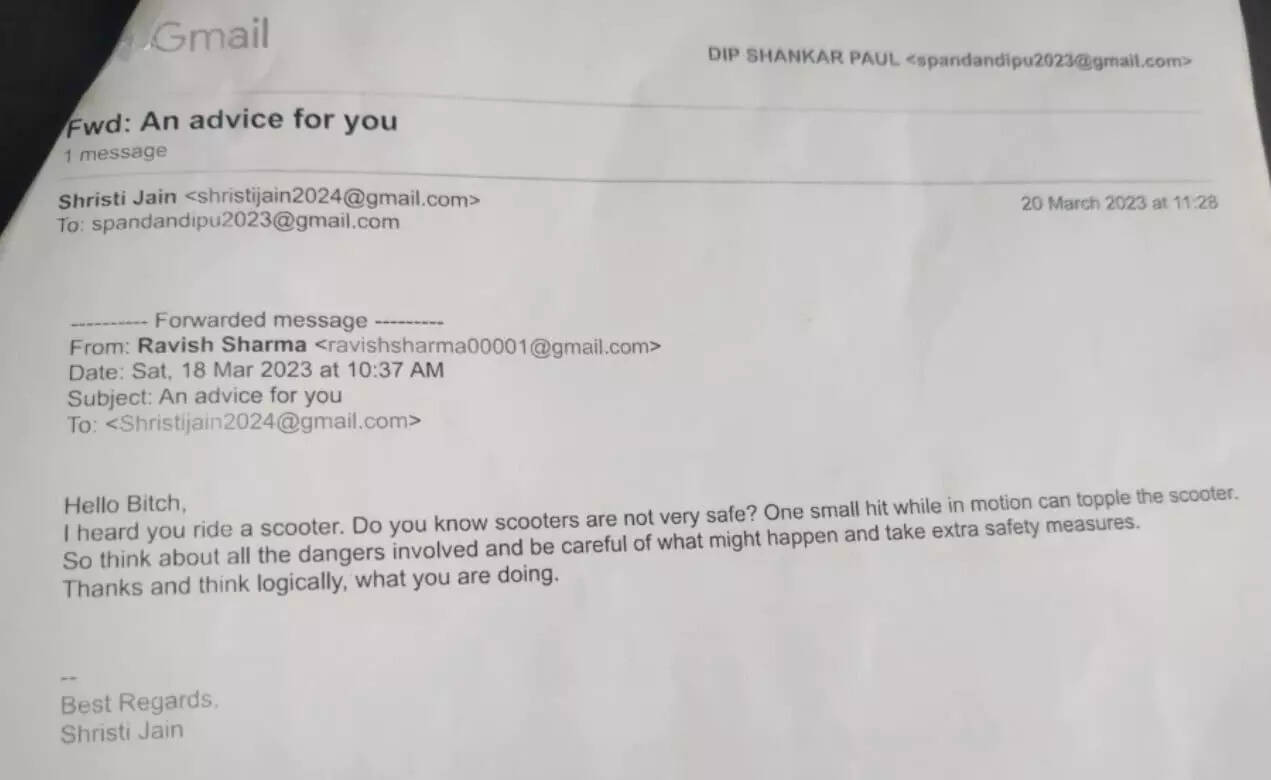 In a career spanning more than two decades Swastika Mukherjee has never faced something like this. The seasoned actor dropped a bomb recently alleging that she has received a series of threatening emails from the co-producer Sandeep Sarkar of her upcoming Bengali film 'Shibpur' and his associate Ravish Sharma.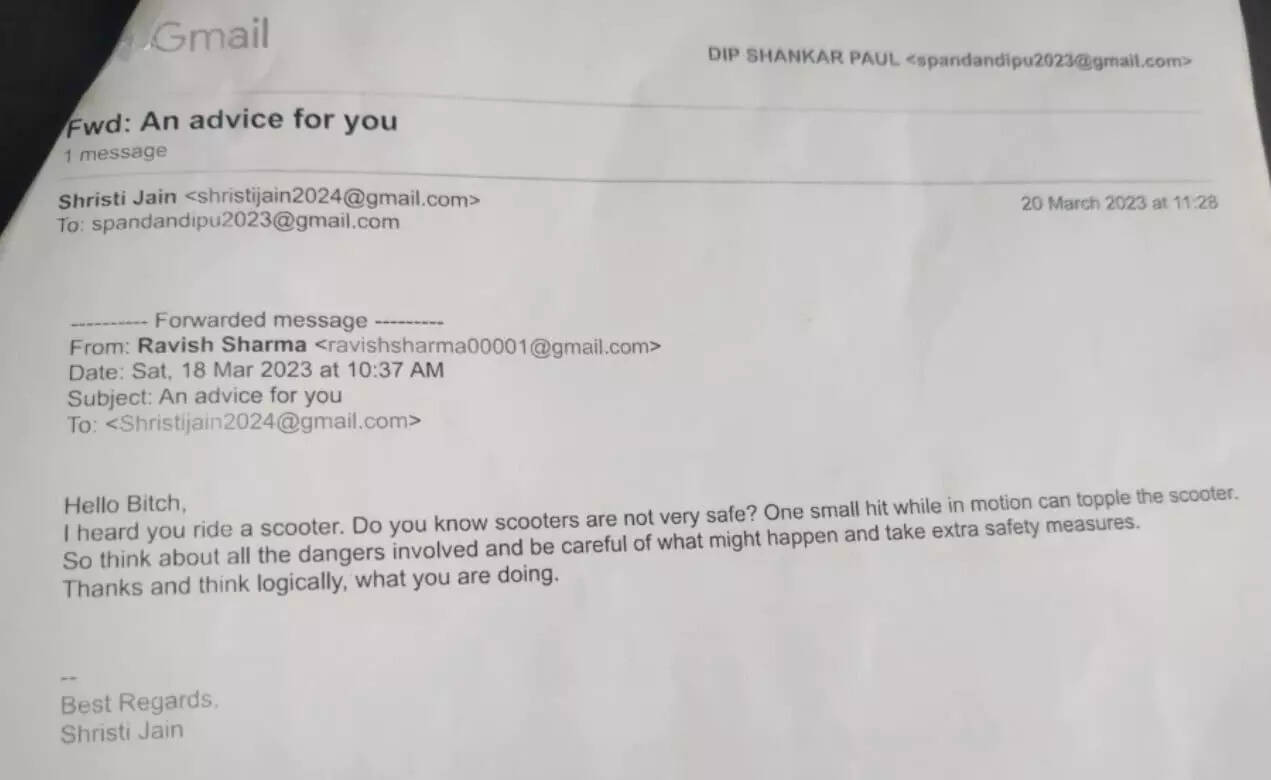 Still shocked and disgusted about the incident Swastika shares with ETimes, "The film was shot in August/September 2022. I have worked to the best of my ability and I have been paid as per the contract between me and Indo Americana Production, signed on 8th of July, 2022. Not a single payment made by the production house is outside the contract. One of the partners, Sandeep Sarkar, has been threatening me and my manager, Shristi Jain for the past month, with derogatory and sexually harassing emails along with death threats. Sandeep Sarkar has also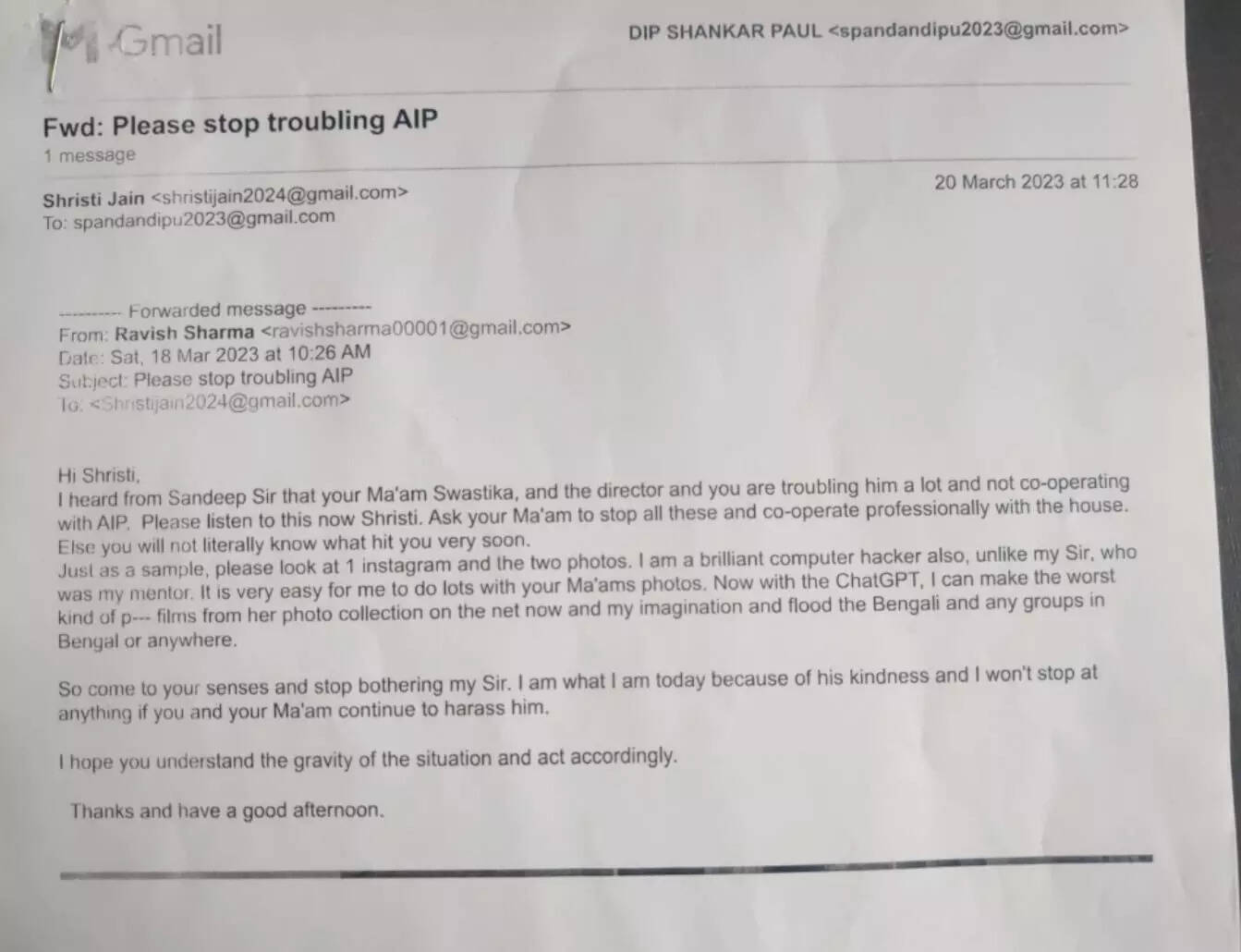 admitted over emails that he has shared our email ids with his associates/colleagues/friends namely Ravish Sharma, who in turn has sent sexually harassing emails with my nude images, threatening to hack my social media accounts and upload all such nude images on them and on porn sites. Sandeep Sarkar has been constantly threatening me by mentioning that I have been extorting money and not participating in the marketing and promotions of the film, when I have been paid only what is under the contract. Me or my manager have not been informed about any marketing plan or provided with any promotional assets till date. The film poster that was sent to us by my director, Arindam Bhattacharya, has been uploaded on my social media handles dated 28th of March. Other than that no plan, poster or dates have been shared or enquired for. Along with me, the director Arindam Bhattacharya is also being constantly maligned and threatened."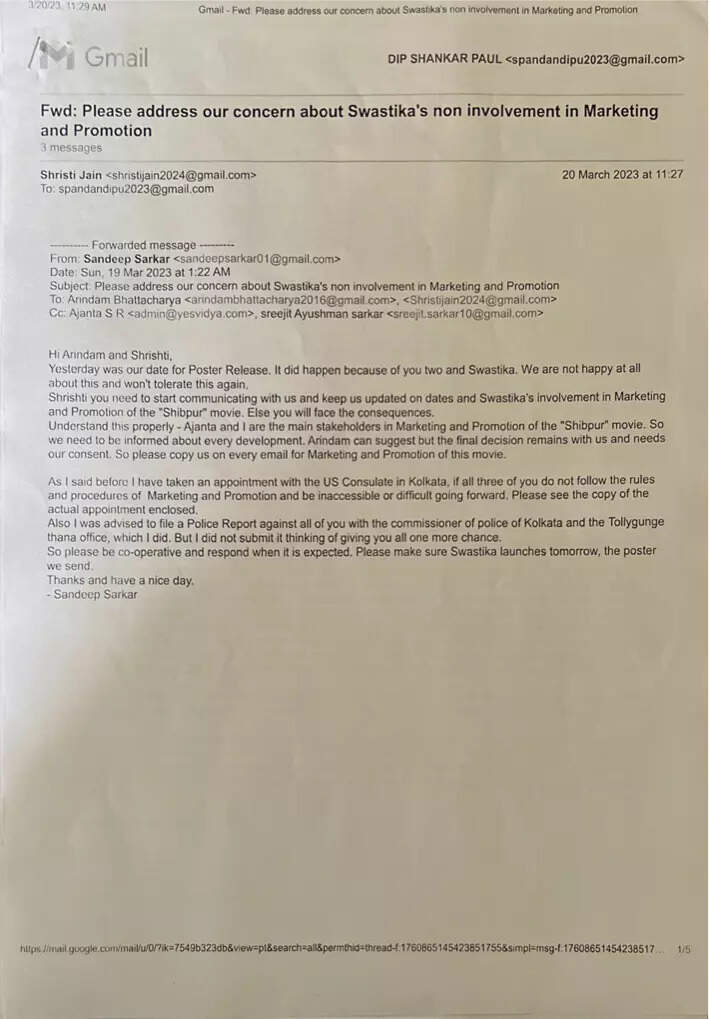 The actor further adds that she doesn't want to participate in any further communication with any member of Indo Americana Production, "I also do not want to be a part of any marketing or promotion with respect to this film. They have been torturing me and my manager regularly and our physical and mental health is at stake."
Swastika also points out, "This is their first production whereas I have been working in the Indian film industry for the past 23 years. No one ever has disrespected me and put my reputation and goodwill at stake to this extent. If during their first production, they can do this and stoop to this level, with an actor of my stature, they will keep doing this and spoil the reputation and respect of other actors and producers who work in the Bangla Film Industry."
Swastika Mukherjee has already filed a police complaint seeking necessary actions against the perpetrators.