This Florida approach to an alarming teen crisis is a paradigm shift
NEWYou can now listen to Fox News articles! This story discusses suicide. If you or…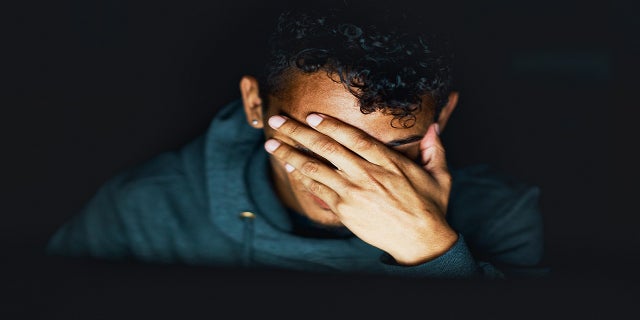 NEWYou can now listen to Fox News articles!
This story discusses suicide. If you or someone you know is having thoughts of suicide, please contact the Suicide & Crisis Lifeline at 988 or 1-800-273-TALK (8255).
The Centers for Disease Control's recent report on teen mental health should greatly alarm every American. While adults have been bowed down by the many challenges we've collectively faced these last few years, our young people have been utterly crushed. 
In 2021, a full 42 percent of high school students experienced depression, or persistent feelings of sadness, and 22 percent seriously considered suicide.
In Florida, bipartisan consensus has emerged addressing this very grave crisis with some bold new initiatives.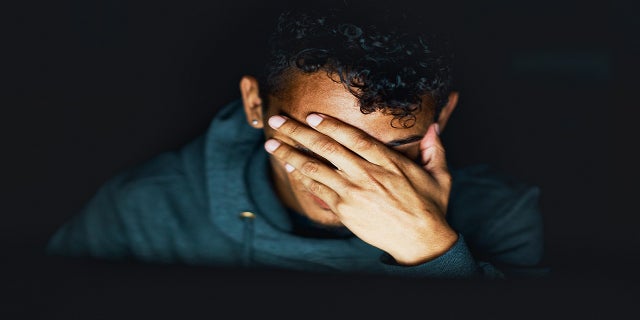 Schools in Florida now offer a training program for students and teachers called Teen Mental Health First Aid, so they can not only understand and recognize "symptomatic behavior" in teens but also know how to help the sufferer and direct them to a responsible adult for care. This program creates ready "first responders" for teens facing mental health challenges or even a crisis. 
TEEN GIRLS ARE STRUGGLING WITH MENTAL ILLNESS AT RECORD LEVELS, WITH MANY 'PERSISTENTLY SAD,' DATA REVEALS
How many times do we have to read in the aftermath of a teen suicide that friends noticed some worrisome behaviors but didn't know what to say or do?
This program has been proven to help. 
On a macro level, Florida first lady Casey DeSantis has spearheaded an exciting new approach based on a "healthy kid" model. Its premise is that young people will inevitably face grave challenges and that those who are "resilient" will be better able to surmount these challenges – and not only survive them but even emerge stronger than before. This mental health initiative also proposes that resilience can be taught and fostered.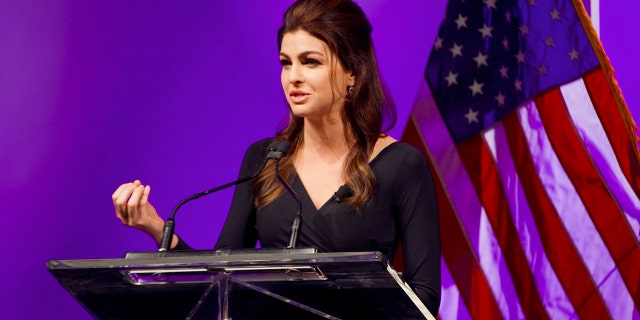 This is a paradigm shift – one that has bipartisan backing in Florida. From my perspective as a physician and mother of five children who have had to navigate the shifting sands of modern teen life, it is exactly the right one.
When the long COVID-19 darkness descended on Miami our suburban household consisted of mother, father, a middle schooler and a ninth grader. Unlike many who lived in small apartments, we were fortunate to have a whole house to spread out in, as well as a pleasant yard to enjoy in South Florida's wonderful spring weather. 
IT'S BEEN 3 YEARS SINCE COVID LOCKDOWNS. BUT WE STILL HAVEN'T LEARNED FROM THESE 3 MISTAKES
Even with all these advantages, however, our son and daughter soon started showing the ill effects of their glass-screen isolation: glum looks, protracted sullen silences, lack of interest in any topic of conversation, a general listlessness. All this became our "new normal" – a phrase I soon grew to detest. It has been nearly three years, and I estimate that they are almost recovered – emotionally, psychologically and socially – from that dark pause in their development. 
I attribute their recovery to, well, resilience. Looking over the Resiliency Toolkit provided by Florida Department of Education to assist teachers in developing resilience in students, I see a well-thought-out plan to help our youngsters develop the traits that will help them rise above challenges, and not sink under them.
One element is the "Celebrating Overcoming Adversity" module. In a culture that too often and too easily celebrates victimhood and locks young people into resentment and hopelessness, here is the antidote. 
There is nothing more inspiring than the stories of those who have overcome life's daunting obstacles through perseverance and grit. In this module, teachers help students learn to set worthy goals and understand the focus, effort and techniques needed to achieve them – especially when they face formidable barriers.
Another module focuses on "Responsibility." For young people buffeted by COVID lockdowns, family difficulties, poverty and other dark forces beyond their control, becoming responsible for their own decisions and actions is liberating and ennobling. 
The locus of control, at least for their own actions, passes to them when they actively prepare to meet challenges and make themselves accountable. This is empowering in a way that simply reacting to outside forces and blaming others can never be.
CLICK HERE TO GET THE OPINION NEWSLETTER
"Respect" is an invaluable part of the Toolkit – respect for yourself and respect for others, their property and also their ideas, especially ideas that are different.
Instead of feeling "aggressed" by opinions they might not share, young people are taught to respect differences and other worldviews. This is a path to stability and mental health in a pluralistic society, in which uniformity of thought and outlook doesn't have to be a requirement for good fellowship and camaraderie. 
Other Toolkit subjects are gratitude, empathy and kindness. These healthy, protective character traits crowd out negative feelings and behaviors – resentment, envy, anger – that lead to poor mental health.
CLICK HERE TO GET THE FOX NEWS APP
To counter the despair that too often leads to suicidal ideation, the Toolkit also teaches hope. Yes, the desire for great and good things – and the effervescent feeling of anticipation that comes with confident expectation of better tomorrows – are mental muscles that can be exercised and made strong.
The world has always been a complicated and sometimes dark place. Today is no exception. We can't solve all the problems that our young people face, but we can learn to react quickly when they fall into trouble. And Florida's Resilience Instruction is a promising attempt at building into teens the character traits and mental dispositions that will protect them when facing life's inevitable challenges.
CLICK HERE TO READ MORE BY DR. GRAZIE POZO CHRISTIE