Today's top News – 23 February 2023
1. Prime Minister Modi chaired the meeting of the 41st edition of PRAGATI in Delhi…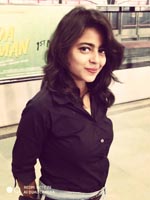 1. Prime Minister Modi chaired the meeting of the 41st edition of PRAGATI in Delhi on Wednesday. PRAGATI is the ICT-based multi-modal platform for Pro-Active Governance and Timely Implementation, involving Centre and State governments.
2. Union Minister for Road Transport and Highways Nitin Gadkari l recently laid the foundation stone for the world's largest and unique Divyang Park – Anubhuti Inclusive Park. It is the world's first inclusive disabled park.
Location: Nagpur, Maharashtra
3. Namami Gange Executive Committee on Wednesday approved nine Projects worth over one thousand two hundred Crore rupees for Pollution abatement in Ganga Basin.
4. The Investor Education and Protection Fund Authority (IEPFA) under the Corporate Affairs Ministry is seeking applications from young students and scholars for its short-term internship programme which began on the 19th of this month. The last date for submission of the application is the 19th of March 2023.
5. Supreme Court to hear Andhra Pradesh's three-capitals plans. The state government had made it clear that it was committed to the decentralisation of governance by forming three capitals – executive capital at Visakhapatnam, legislative capital at Amaravati and judicial capital at Kurnool.
6. Union Home Minister Amit Shah to visit poll-bound Karnataka to take part in two major public events in Bengaluru & Ballari.
Lok Sabha Speaker Om Birla to inaugurate two-day 19th Annual Zone III Conference of CPA India Region at Gangtok, Sikkim
7. Manipur Legislative Assembly on Wednesday unanimously passed the Supplementary Demand for Grant 2022-23 amounting to around fifty-five thousand crore for various departments of the State.
8. Under the presidency of India in G20, the first meeting of the Culture Working Group has begun at Khajuraho in Madhya Pradesh on Wednesday.
9. Odisha CM Naveen Patnaik to dedicate renovated memorial of Utkalmani Pandit Gopabandhu Das at his birthplace Suando in Puri district
10. Defence Minister Rajnath Singh to be in Birbhum on a two-day visit to West Bengal, Minister to attend the convocation ceremony of Visva Bharti University & visit 'Santiniketan Ashram' to pay tribute to Gurudev Rabindra Nath Tagore.
11. Memoradum Of Understanding to be signed between NCHMCT (National Council for Hotel Management and Catering Technology) & JNU in the presence of Union Tourism, Culture & DoNER, Minister G. Kishan Reddy & Secretary, Tourism Ministry Arvind Singh to improve employment prospects of pass outs of Indian Institutes of Hotel Management at Institute of Hotel Management, Library Avenue, Pusa Complex, New Delhi.
12. The Investor Education and Protection Fund Authority (IEPFA) under the Corporate Affairs Ministry is seeking applications from young students and scholars for its short-term internship programme which began on the 19th of this month.
13. 11th Edition of India Design ID 23 to take place at NSIC grounds in Okhla, New Delhi
14. Noida International Airport to be operational by Sep, 2024, informed the UP Government .
15. The Office of International Programmes, Shri Ram College of Commerce (OIP- SRCC) in association with the Ministry of Youth Affairs and Sports, on day conducted a Brainstorming Workshop in New Delhi.
16. Tata Memorial Hospital (TMH), Mumbai and Waipapa Taumata Rau, University of Auckland have signed a Memorandum of Understanding (MoU) on Wednesday to engage in long-term cooperation in cancer care.
16. PM Modi will inaugurate Shivamogga airport in Karnataka on February 27. The greenfield domestic airport in Shivamogga district's Sogane has been constructed under the Centre's UDAN scheme
CRIME REPORT
1. Counter Terrorism and Transnational Crime Department (CTTC) of Dhaka Metropolitan Police (DMP) arrests a top functionary of the newly formed terror group Jama'atul Ansar Fil Hindal Sharqiya.
2. Kerala High Court to hear the plea filed by All India Digital Cable Federation (AIDCF) challenging TRAI's New Tariff Order.
3. CBI has booked Justice SN Shukla, a retired judge of the Allahabad High Court and his wife Suchita Tiwari for alleged involvement in a corruption case. CBI has claimed that Justice Shukla amassed assets worth ₹2.45 crore disproportionate to his known source of income during his tenure as the judge of the HC between 2014-19.
4. An auxiliary nurse and midwife undressed herself on the road in protest in Jaipur on Wednesday. During interrogation it was reportedly revealed that she has been awaiting posting orders for last two years and wasn't reinstated despite approaching senior officials several times. SHO of SMS police station Navratna Dhulia said she was arrested on charges of breach of peace.
FINANCE
💰USD ₹82.82
💷 GBP ₹100.25
GDP rate (2023) : 6.8 %
Inflation rate : 6.5%
Population : 141.57 cr (17.7% of the total world population).
Unempylmnt : 8.3% in Dec 2022
BSE Sensex
59,744.98 −927.74 (1.53%)🔻
NIFTY : 17,554.30 −272.40 (1.53%)🔻
1. The Finance Minister of Uttar Pradesh Suresh Kumar Khanna recently presented the Budget of the State in the UP legislative Assembly. The state has focused on youth in this year's budget. And a total of Rs 6,90,000 crores have been allocated. This is the largest in the history of UP.
2. Prime Minister Narendra Modi to address first post-budget webinar on Green Growth at around 10 AM.
3. Haryana CM Manohar Lal Khattar, who is also finance minister of state, to present state budget 2023-24 in Vidhan Sabha at Chandigarh.
4. The Ministry of Coal will conduct a mock E-auction for 27 coal mines on the 24th of this month.
5. Uttar Pradesh government has allocated ₹303 crore for the establishment of five new universities in the state. These will include three state universities, a law university, and another technical university.
6. The government's paddy procurement has crossed the 700 lakh tonne mark in the ongoing 2022-23 kharif marketing season so far, according to the Food Ministry. The government aims to procure 765.43 lakh tonnes of paddy in the current season.
ENTERTAINMENT NEWS
1. Tamil actor-producer Vishal Krishna Reddy
escapes speeding vehicle after stunt goes wrong on film set. He
shared his experience after a stunt on the sets of his upcoming film 'Mark Antony' went wrong.
2. Bengaluru-based Bharatiya Samagana Sabha to hold a four-day music festival, Svara Cauvery, at Memorial Hall, Chowdia.
DEFENCE
1. Eastern Command Investiture Ceremony 2023 is being conducted for the first time at Jorhat to honour the bravehearts and distinguished personnel of Indian Army with Gallantry and Distinguished Service Awards.
2. Navratna Defence PSU Bharat Electronics Ltd (BEL) on Tuesday said it signed a Memorandum of Understanding with Aeronautical Development Agency (ADA), DRDO, for the Advanced Medium Combat Aircraft (AMCA) programme. It also signed another MoU with Cisco for long-term strategic cooperation in the areas of networking, collaboration and security among other associated services.
3. The government awarded a contract for the construction of eight Anti-Submarine Warfare Shallow Water Crafts (ASW SWCs), to the Cochin Shipyard, in line with the 'Aatmanirbhar Bharat' (self-reliant India) initiative to boost indigenous design, development and manufacturing.
4. The Indian Army has changed its recruitment process with an aim to get a right mix of brains and brawn into the force, an official said on Wednesday. "Earlier we used to have a written examination at the end of the recruitment process, but it will now be the first thing to do so.
=====================
Ladakh: Union territory
Formation: 31 Oct 2019
Lieutenant Governor
B. D. Mishra
Diesel Price : ₹ 92/Ltr
Petrol Price : ₹ 107/Ltr
LPG ₹ 1,249/Cyldr
Gold:₹ 52,250/10 gr(24k)
Silver: ₹ 71,700/1kg
=====================
23 Feb (Thursday)
Vedic Ritu : Shishir (Winter)
Drik Ritu : Vasant (Spring)
पक्ष :: Shuklapaksha
Month: Phalguna 18, (Purnimanta)
Phalguna 03, (Amanta)
Vikram Samvat – 2079
Shaka Samvat – 1944
Nakshatra : Revati/Ashwini
Tithi : Chaturthi/ Panchami
Rahu : 02:06 PM – 03:31 PM
Yamaganda : 06:57 AM – 08:23 AM
××××××××××××××××××
For latest news, first Hand written articles & trending news Join Saachibaat telegram group
Click here to join:
https://t.me/joinchat/llGA9DGZF9xmMDc1
| | |
| --- | --- |
| | Ms. Pooja, |