Type 2 Diabetes Drugs and Their Use Are Top of EASD Agenda
This year's virtual meeting of the European Association for the Study of Diabetes (EASD) offers…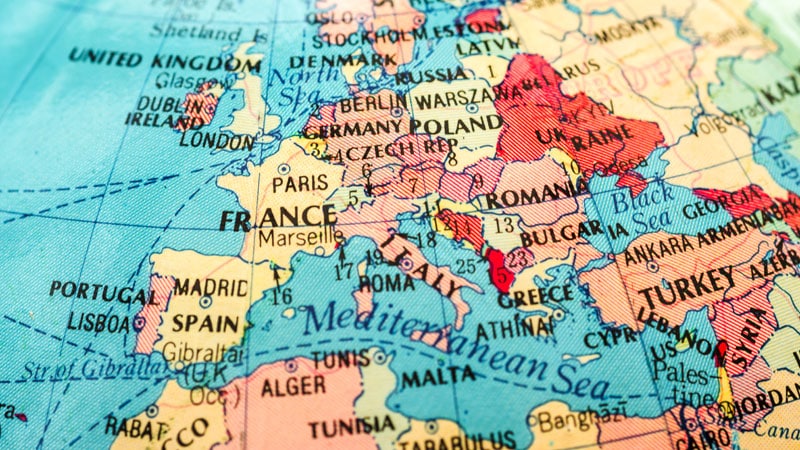 This year's virtual meeting of the European Association for the Study of Diabetes (EASD) offers new data and insights regarding the use of newer glucose-lowering agents for treating people with, and without, diabetes, as well as updates on diabetes technology, a symposium on COVID-19, and much more.
The meeting takes place live online September 22-25, Central European time, because it was to have been located in Vienna before the COVID-19 pandemic, which forced nearly all medical meetings to go virtual. However, as in years past, videos of all the sessions will be available to registrants for later viewing and to the public a month after the meeting ends. The registration fee is less than half the cost for previous years.
In fact, EASD was better prepared to go virtual than many other medical societies, and not just because they had had more time to plan since the pandemic began, EASD president Stefano Del Prato, MD, told Medscape Medical News. "Starting in 2013 we already had a virtual congress in parallel to the face-to-face meeting. Everything at the congress was simultaneously available on streaming. That made us more confident in what we could achieve with a virtual meeting."
Last year, the EASD meeting held in Barcelona was the first for which the number of virtual attendees equaled the number who attended in person, about 15,000 each. Another 80,000 people have accessed the video content in the year since.
"Maybe this is a unique occasion for reaching out to a really global audience," said Del Prato, professor of endocrinology and metabolism and chief of the section of diabetes at the University of Pisa School of Medicine, Italy.  
EASD Honorary Secretary Mikael Rydén, MD, PhD, the meeting's program chair, told Medscape Medical News, "I'm really looking forward to this meeting because of the interactivity. I hope that, lacking the possibility of having a physical meeting, this is absolutely the best one can do."
More Cardiovascular and Renal Outcomes for SGLT2 Inhibitors 
The impact of the sodium-glucose cotransporter 2 (SGLT2) inhibitor drug class beyond glucose-lowering has dominated the agenda of diabetes meetings for the past 5 years, and this EASD is no exception.
Here, new data will be presented for the previously reported EMPEROR-Reduced trial of empagliflozin (Jardiance, Boehringer Ingelheim/Eli Lilly) for patients with heart failure with or without diabetes; DAPA-CKD, on renal outcomes for dapagliflozin (Farxiga, AstraZeneca); and renal results from the VERTIS CV outcome trial of ertugliflozin (Steglatro, Merck).
Regarding DAPA-CKD, Del Prato noted, "We will have a greater opportunity…to go deeper into the results during a 1-hour session."
A related session, a joint EASD/European Society of Cardiology (ESC) symposium on the "dawn of cardiovascular risk reduction in type 2 diabetes" will review the development of SGLT2 inhibitors and the data accumulated for the drug class over the past 5 years since the landmark EMPA-REG OUTCOME trial was first reported at EASD in 2015.
The joint symposium, Rydénsaid, will be "extremely important for clinicians. It's a revolution in type 2 diabetes treatment, and perhaps in those without diabetes who have heart failure…It's not about a single company, but experts involved in all the different trials of the different SGLT2 inhibitors…We're still seeing the huge impact that the SGLT2 inhibitors have made, and the incretins as well. We're still living in these rumbling years after these huge trials."
Del Prato also named that symposium as a meeting highlight.
"From a clinical point of view, I think the EMPA-REG 5-year session will be of great interest. That was really a turning point not only in the field of diabetes, but also in cardiology and nephrology. I think that will be a great opportunity to see how quickly and how importantly SGLT2 inhibition has turned into a great opportunity for many people."
Who's "Right" — Diabetologists or Cardiologists?
Another session likely to draw a crowd of clinicians is a debate about which guidelines are "right": the ESC's, which advise first-line use of an SGLT2 inhibitor or glucagon-like peptide-1 (GLP-1) agonist for patients with established CVD or those at high risk, or the more conservative EASD/American Diabetes Association's, which still advise metformin as first-line therapy for type 2 diabetes.
Rydén, who is professor and senior consultant in endocrinology at the Karolinska University Hospital and Karolinska Institute, Sweden, commented, "The difference is in how aggressive to be in treatment and when adding drugs…I think we have slightly different ways of seeing things and how we implement them."
Del Prato noted, "We need to clear the fog about what are the current indications for people with diabetes. There is definitely a point of contact between cardiology and diabetology…We like to split [the disciplines] up, but discussion is a good way to get people thinking."
"It will be very important to address the importance of glucose control but yet also leverage a new form of treatment that will have properties above and beyond glucose-lowering capacity."
Other Big Trial Results: CGM After MI, Semaglutide for Obesity    
Other major new trial results to be presented in dedicated sessions include LIBERATES (Improving Glucose Control in Patients With Diabetes Following Myocardial Infarction: The Role of a Novel Glycaemic Monitoring), and STEP program (Semaglutide for the Treatment of Obesity).
LIBERATES will compare glycemic control with the Abbott FreeStyle Libre 14-day sensor and standard fingerstick glucose monitoring versus blinded continuous glucose monitoring (CGM) for 90 days after a heart attack. It was a late addition to the meeting program, Rydén noted.
The semaglutide study is looking at weight loss associated with a higher dose of the GLP-1 agonist than is currently approved for diabetes, similar to the way in which liraglutide was developed as an obesity agent after first gaining approval for type 2 diabetes.
Regarding semaglutide, Rydén said, "I've heard this one is quite efficient. It will be interesting."
 
Personalized Medicine, COVID-19, Intermittent Fasting, and Much More
Both Rydén and Del Prato also said they were looking forward to a joint EASD/American Diabetes Association symposium on a newly launched precision medicine initiative. The session will include talks on subclassifications of diabetes, genetics, and precision diabetes medicine in practice, as well as lessons on the latter from Greenland.
Rydén noted, "I think it's interesting for everyone, from the primary healthcare physician to the basic scientist. We're trying to understand why we have this huge diabetic panorama and how do we identify the subject who should have a specific treatment, or perhaps [will] develop a specific complication of diabetes."
This field, he predicted, "will grow enormously in the next 10 years."
Del Prato pointed out, "Diabetes is more heterogenous than we tend to believe for both types. Better guidance for individualization of treatments could be a great opportunity…Ways to better genotype and phenotype the population are becoming less expensive and easier to access. It will be a different way to treat diabetes in the future."
Other noteworthy conference sessions will address COVID-19 and diabetes, intermittent fasting, new technologies, diabetes and cancer, the role of liver surveillance in patients with diabetes, medicines that can cause diabetes, exercise in type 1 diabetes, and the burden of hypoglycemia.  
There will also be opportunities for networking, Del Prato said. "You'll be able to walk around with your own avatar. You'll be assisted by [artificial intelligence] to build your own program based on what you've been following. You can participate in discussion rooms. You can walk in and out."
"We hope people will appreciate the science and the spirit of the congress — mingling, interacting, chatting to start discussion and maybe collaboration. It will be lots of fun. I would like to invite all Medscape readers to come and register.
Rydén has reported being a consultant, speaker, and/or advisory board member for Novo Nordisk, Eli Lilly, Boehringer Ingelheim, Novartis, and AstraZeneca. Del Prato has reported being a speaker, advisory board member, and/or receiving research support from AstraZeneca, Boehringer Ingelheim, Eli Lilly, MSD, Novartis, Novo Nordisk, Sanofi, Servier, and Takeda. 
For more diabetes and endocrinology news, follow us on Twitter and Facebook.