US Surgeon General calls for action regarding the ongoing 'epidemic of loneliness and isolation'
The U.S. Surgeon General released an advisory on Tuesday calling attention to the public health…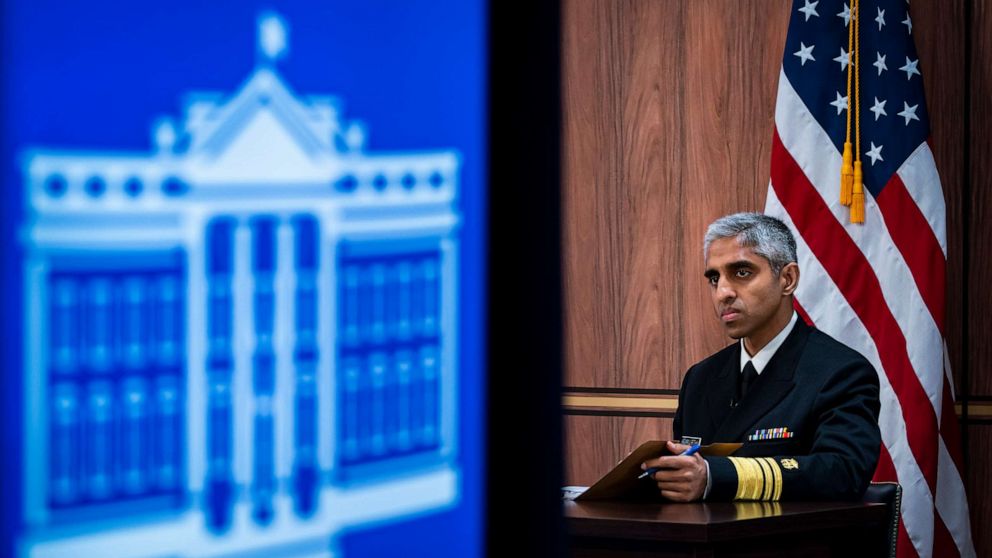 The U.S. Surgeon General released an advisory on Tuesday calling attention to the public health crisis of loneliness, isolation, and lack of connection in the United States.
"Lacking connection increases the risk for premature death to more than 60%. Put simply, this social disconnection increases the risk for premature death to the same levels as smoking up to 15 cigarettes a day," U.S. Surgeon General Dr. Vivek Murthy said in a statement.
The report cites recent research showing that approximately half of U.S. adults experienced loneliness daily, even before the onset of the COVID-19 pandemic.
It highlights that a lack of social connection can present significant health risks, as loneliness can increase risk of premature death by 26% and social isolation by 29%, according to a meta-analysis cited in the advisory.
According to the report, insufficient social connection has also been linked to an increased risk of heart disease, stroke, anxiety, depression and dementia.
Additionally, loneliness was reported among the primary motivations for self-harm, according to a systematic review cited in the advisory.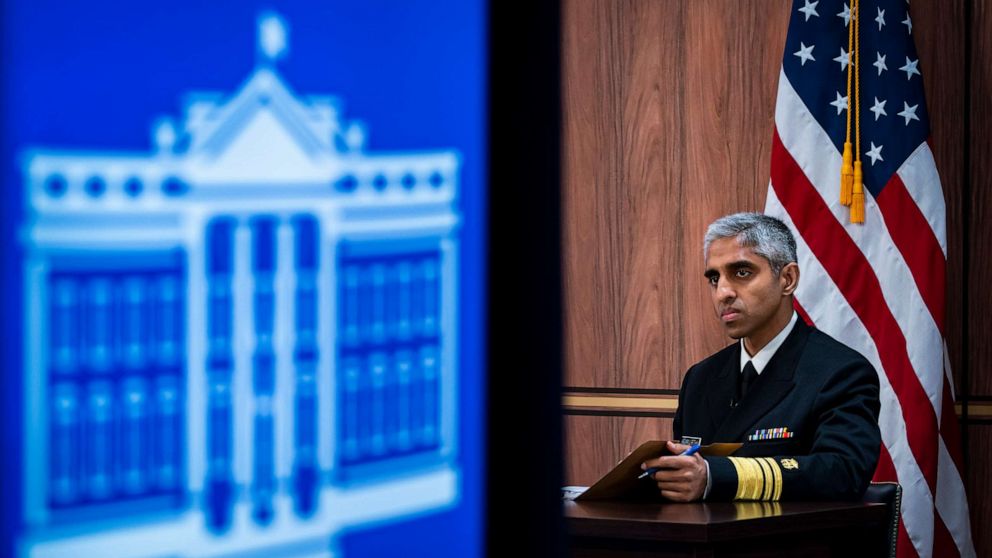 "Given the profound consequences of loneliness and isolation, we have an opportunity, an obligation, to make the same investments in addressing social connection that we have made in addressing tobacco use, obesity and the addiction crisis," Murthy said.
Social connection can reduce the health risks associated with isolation and loneliness. One study found that frequently confiding in others is associated with up to 15% reduced odds of developing depression among people who are at higher risk due to a history of traumatic or adverse life experiences.
The advisory lays out a framework for a National Strategy to Advance Social Connection, which provides recommendations for individuals, governments, workplaces, health systems, and community organizations that aim to increase social connection and improve overall health. This type of strategy has never been implemented before in the United States.
These recommendations include infrastructure changes, such as developing parks and libraries that enhance social connection, policy changes allowing for paid family leave and accessible public transportation, and more research to efficiently address social isolation.
The framework also includes training for healthcare providers to allow for intervention if a patient is at risk for loneliness and its significant health consequences. It also notes that digital environments should be further evaluated, particularly how online interactions can potentially hinder meaningful connections.
Lastly, the recommendations call for the cultivation of a culture of connection, stating that the informal interactions of everyday life can significantly influence social connection.
"By taking small steps every day to strengthen our relationships, we can rise to meet this moment together… And we can ensure our country and the world are better posed than ever to take on the challenges that lay ahead," Murthy said.
There are some immediate steps you can take to reduce loneliness and increase social connection, such as reaching out to a friend or family member.
"People often incorrectly assume that disclosing painful truths or emotions with a trusted other will be a turn off or perceived as a burden. Quite the opposite typically occurs," Justin Baker, the clinical director of the Suicide and Trauma Reduction Initiative (STRIVE) told ABC News.
"Instead of feeling like a burden, sharing a common struggle typically brings people together and strengthens the existing relationship," Baker said.
If you are experiencing suicidal thoughts, substance use or other mental health crises please call or text 988. Trained crisis counselors are available for free, 24 hours a day, seven days a week.