Westfield job cuts | 2K nursing home deaths
This week, deaths related to COVID-19 inside Indiana's nursing homes surpassed 2,000. That is…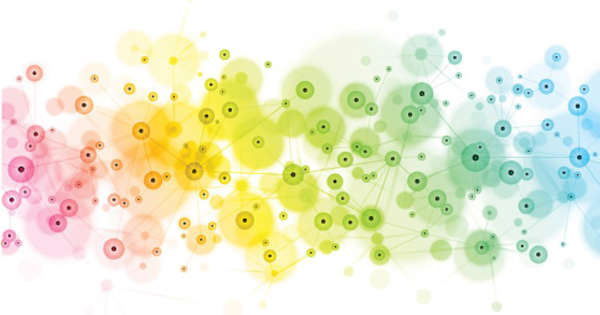 This week, deaths related to COVID-19 inside Indiana's nursing homes surpassed 2,000.
That is a grim statistic And it's one that is especially difficult for me to read as my mom sits in an assisted living facility one state away. It's something I try to push to the back of my mind some days, but that worry is always there.
COVID-19 deaths in nursing homes here account for 58% of all COVID-19 deaths in the state. That's a high enough number to put Indiana among the top 10 states in which nursing homes account for the highest percentages of all COVID-19 deaths, according to The COVID Tracking Project and data published by The New York Times. Read our full story here.
Start the day smarter. Get all the news you need in your inbox each morning.
Eli Lilly asks for emergency use OK for drug
Eli Lilly and Co. has asked the federal government to grant emergency use authorization for an experimental treatment for mild to moderate cases of COVID-19 for high-risk patients who are not hospitalized, writes Shari Rudavsky.
Lilly plans a larger study this month and plans to ask for an emergency authorization in November. Read Shari's full story.
Westfield job cuts
Westfield is preparing to cut jobs to deal with a drop in revenue in 2020 and forecast drops over the next few years due to the coronavirus.
Specific job titles that would be affected weren't announced. Read Kaitlin Lange's full story.
Doctors: Get a flu shot, especially in 2020
Medical experts say getting a flu shot may be more important this year than ever before.
"Even a small amount of influenza can be pretty problematic if you also have COVID circulating," said Dr. Amy Beth Kressel, medical director of infection prevention and antimicrobial stewardship with Eskenazi Health.
This year, many people may not be able to get a shot in the same way they have in the past. Many people are working from home and have gotten health checkups via virtual visits, eliminating the opportunity to get a flu shot at work or during a routine doctor's office visit. With that in mind, health care workers are making sure flu shots are available in more places through mobile clinics. Read Shari Rudavsky's story for all the information you need.
Making Halloween safe
Want to hear a very 2020 fact? This will be the first Halloween since 1944 with a full moon in all time zones. Oh, and we get a Friday the 13th in November. What could possibly go wrong?!
Halloween is going to be different in many ways this year because of the pandemic. Last week, we featured Indianapolis' advice for trick-or-treating. Now, David Lindquist writes about more changes for the frightful holiday.
He found out about changes to the annual Historic Irvington Halloween Festival, which sadly includes the cancellation of the centerpiece street fair. He also tells us how haunted houses have had to change for 2020. Read David's story here.
Today's statistics
Here are the latest numbers of COVID-19 cases and deaths reported by the state health department. Learn more from our health reporter here.
New cases: 1,302
New deaths: 17
Total cases: 128,227
Total deaths: 3,500
Where is the coronavirus in Indiana?: See confirmed cases of COVID-19 with these maps
Below are the numbers initially reported by the state health department over the previous week. Not all cases and deaths were from the day prior, and daily totals may be adjusted over time.
Oct. 7:        Cases: 1,302     Deaths: 17
Oct. 6:        Cases: 990        Deaths: 30
Oct. 5:         Cases: 835       Deaths: 4
Oct. 4:         Cases: 1,096    Deaths: 5
Oct. 3:         Cases: 1,429    Deaths: 13
Oct. 2:         Cases: 1,495    Deaths: 13
Oct. 1:         Cases: 1,171    Deaths: 13
Sept. 30:     Cases: 965        Deaths: 20
Sept. 29:     Cases: 761        Deaths: 20
More stories you should know about
Early voting in Indiana: Long lines and big crowds as early voting begins
Jobs: Indiana residents can sign up for job interviews next week at Indeed's virtual job fair
Wash your hands,
Joe Tamborello | @joetamborello | [email protected]
Here are some useful links I'll just keep pinned down here. Our staff is regularly updating many of these with new information:
This article originally appeared on Indianapolis Star: Westfield job cuts | 2K nursing home deaths
Continue Reading