Woman who made dozens of pipe bombs avoids prison in plea deal focused on mental health
Michelle Kolts takes plea deal in explosives case Gloria Gomez reports TAMPA, Fla. – When…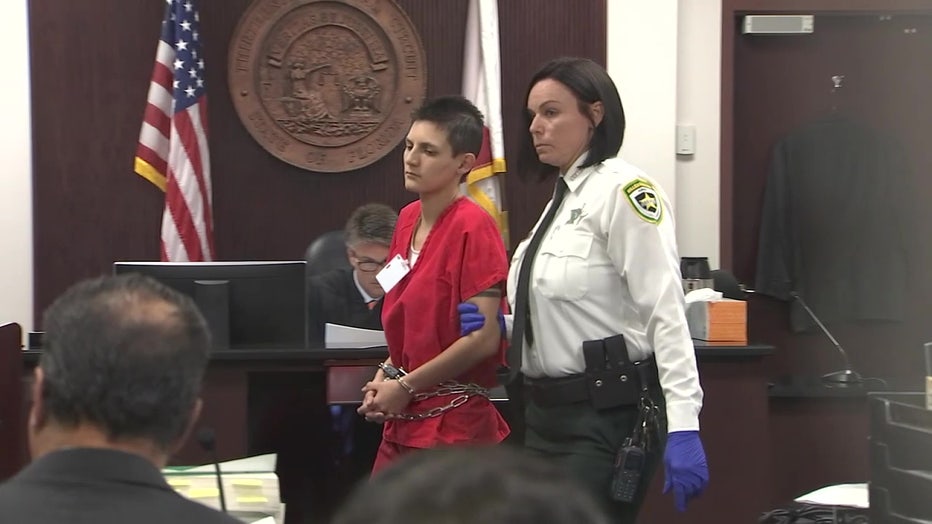 TAMPA, Fla. – When Michelle Kolts' parents found homemade pipe bombs in her bedroom back in October 2019, they feared the worst.  
They immediately notified authorities who made a chilling discovery: 24 bombs filled with nails, screws, and pellets, along with materials to make more bombs, and books about terrorist bombings. They also found a hit list.
Kolts, who was 27 at the time and living with her parents in Wimauma, was arrested on explosives charges that could've put her away in prison for 100 years. But after more than three years of mental health evaluations and treatment, prison time no longer looms in her future. 
RELATED: Doctors to evaluate mental state of Wimauma woman whose parents found alleged bombs in her room
On Wednesday, Kolts pleaded guilty to reduced charges in a deal that focuses on maintaining her mental health.
Following her arrest in 2019, Kolts was found mentally unfit to stand trial. She spent the next six months getting treatment at a state hospital and was ultimately diagnosed with schizophrenia.  
To keep it under control, she now takes a daily cocktail of medications. 
Kolts' attorney, Barry Taracks, argued that Kolts needed mental health treatment, instead of prison. After years of back-and-forth negotiations with prosecutors, both sides finally hammered out a deal.
PREVIOUS: Sheriff: Parents called Hillsborough deputies after finding 24 pipe bombs in daughter's room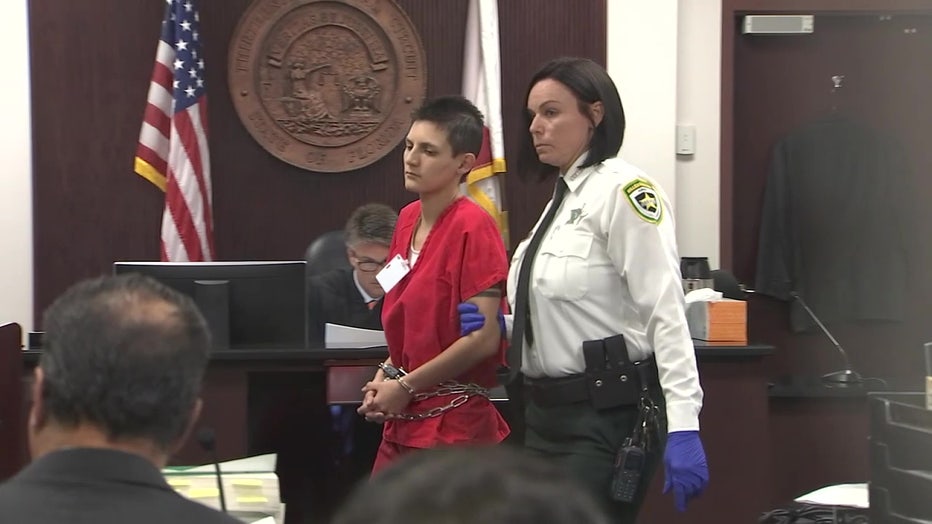 On Wednesday, Kolts stood in an orange jail jumpsuit in front of Tampa judge Leann Goudie and agreed to plead guilty. In exchange, prosecutors reduced the number of charges for making, possessing and discharging a destructive device from 24 counts to 10 counts.
Prosecutor Lindsey Hodges told the court that Kolts will have to follow a full course of care.  
"Twenty-four months of community control followed by 15 years probation," explained Hodges.
The mental health treatment will include counseling at an in-house facility in the state, but no jail time.
Acknowledging Kolts' clean record until this first-time offense, Judge Goudie also withheld adjudication, which means there will be no criminal record of her conviction. Taracks says that's a big win for his client. 
MORE: Additional weapons taken from suspected pipe bomb maker
"She's not going to suffer the stigma of a conviction on any of those counts as long as she stays crime free and abides by the terms of her probation," he said, adding that it was a good day for Kolts "and her family is very excited."
Kolts will be transferred from jail to a mental health facility once there is a bed available for her.