Did depression kill 29-year-old?
Satellite woman kills herself at parents' house in Gurukul; police say she used to take…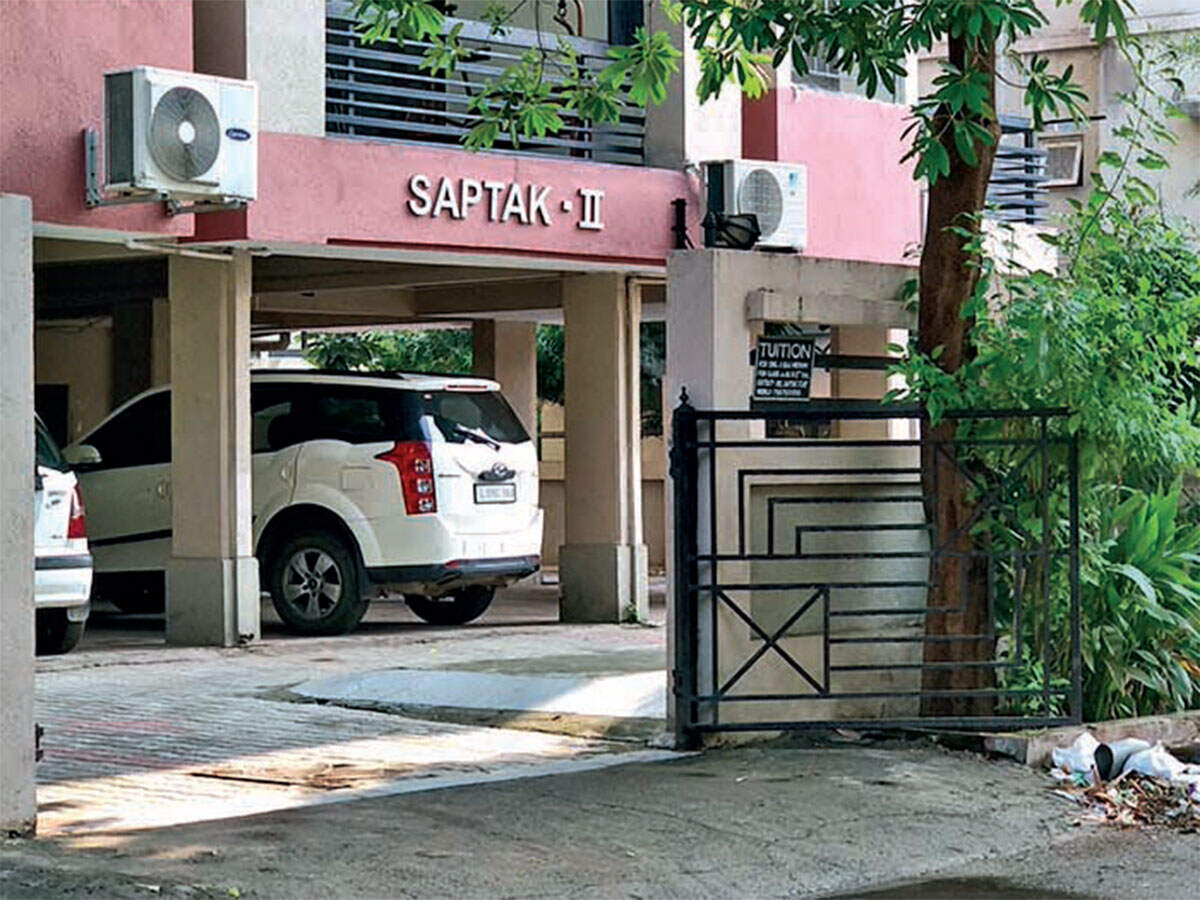 Satellite woman
kills herself at parents' house in Gurukul; police say she used to take medicine for depression
A29-year-old Satellite resident died by suicide at her parents' residence in Vastrapur. Though the police have not found out why she took this step, they said that she had been taking medicines for depression till a year ago. A case of accidental death has been filed by Vastrapur police.
The deceased has been identified as Riddhi Patel, a resident of Parth Bungalows near Shalby Hospital in Satellite. She lived there with her husband Ishan Patel. Ishan owns a chemical factory in Vatva GIDC. He and Riddhi had fallen in love and married each other in January 2016.



According to police, Riddhi's parents and brother have been living in the US for the past three years. They own a house in Saptak-2 near Goyal Intercity. On Sunday afternoon, Riddhi and Ishan visited Vastrapur to check the house. They stayed there till nightfall.
The couple chatted with their relatives and settled down to watch TV. Ishan told police, "Riddhi ordered pizza. Around 8.30 pm, she went to the master bedroom and closed the door." Thinking that she must have gone to the washroom, he continued watching television. But when she did not come out for some time, Ishan grew suspicious and knocked on the bedroom door. However, Riddhi did not answer.

He began banging on the door and shouting. His cries brought the society members to the flat. They broke open the bedroom door and found Riddhi hanging from the ceiling fan. She was rushed to the Sterling hospital where she was declared dead.
Ishan told police that he was unaware why Riddhi would take such a step. Though she was taking anti-depressant medicines till a year ago, he said. ACP (A-Division) M A Patel told Mirror, "An accidental death report has been filed. A detailed statement of the family members is yet to be taken. We can ascertain the cause of death only once the post-mortem report comes."

When asked if she could have killed herself due to depression, Patel said, "We cannot confirm this as of now."