DNA envisions 'cocoon' hotel + resort for mexico with panoramic nests
barcelona-based architecture studio DNA has unveiled its design for the 'cocoon hotel & resort' in tulum,…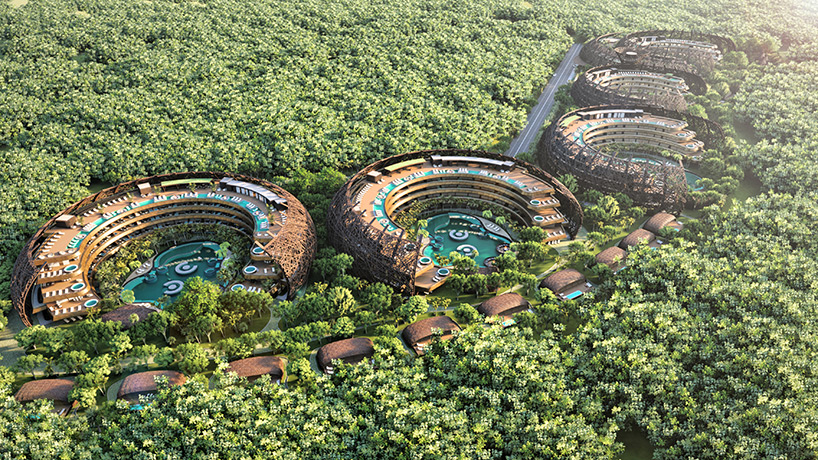 barcelona-based architecture studio DNA has unveiled its design for the 'cocoon hotel & resort' in tulum, mexico — a new eco-tourism concept inspired by the sea and exotic forest. the project spans three residential and two hotel buildings 'cocooned' with 204 apartments, 167 rooms, and 16 private villas. the complex offers community spaces integrated into nature, outdoor living areas and villas, a multipurpose pavilion, a restaurant, and a panoramic nest with unrestricted and breath-taking views of the surrounding landscape.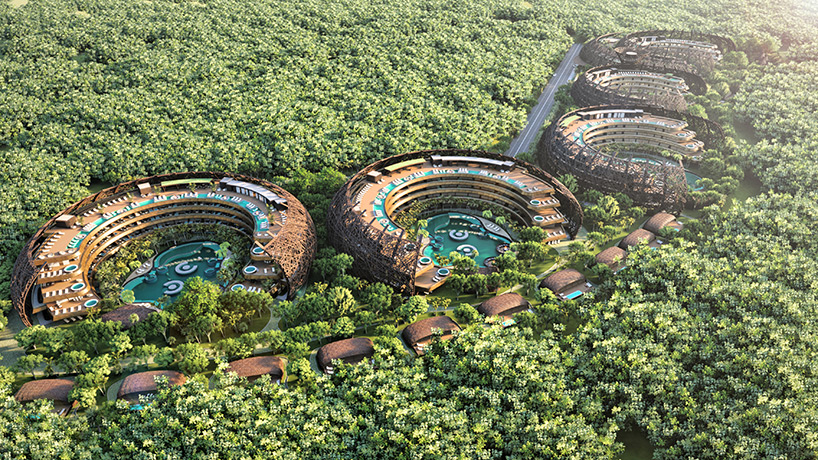 DNA's objective was to achieve a balance between mind, body, and soul by providing a true escape from everyday life, allowing maximum disconnection and relaxation. therefore, its spa-wellness, saunas, and community swimming pools have been carefully developed to become an important part of the project. the idea was to create 'cenotes' — natural freshwater ponds especially associated with the area — to which the mayans gave a sacred use, thus allowing guests to experience and become familiar with mayan rituals.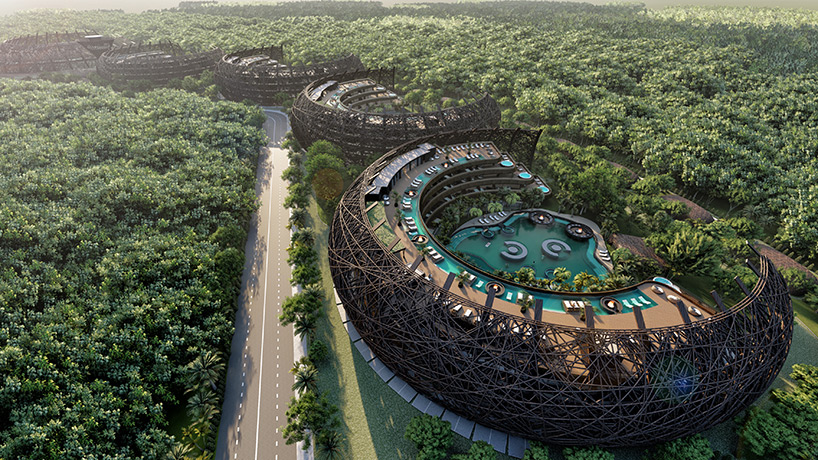 DNA has placed an emphasis on sustainability, respecting the ecosystem and biodiversity, and contributing to the usage of natural materials that minimizes the impact of the building and generation of waste. the water collection concept is also respected, and represents a recovery of rainwater for sewage treatment. solar panels are implemented to achieve sustainable electricity, and finally a 'dry' construction system is used, meaning no wet binders, a shorter execution time, and increased safety and sustainability.