Donald Cook Begins Exercise Joint Warrior 20-2 > United States Navy > News Stories
ATLANTIC OCEAN – The Arleigh Burke-class guided-missile destroyer USS Donald Cook (DDG 75) is participating…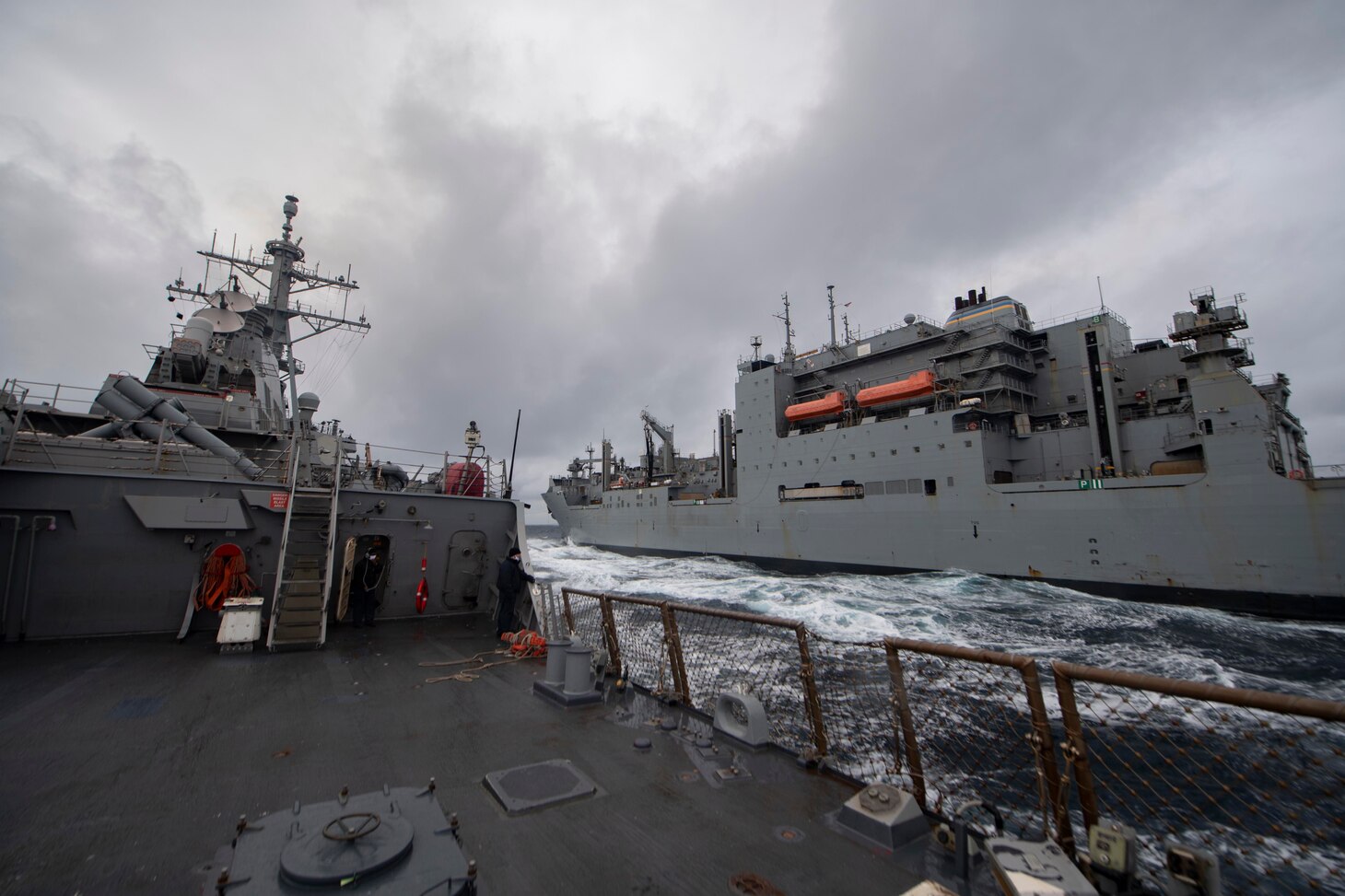 ATLANTIC OCEAN – The Arleigh Burke-class guided-missile destroyer USS Donald Cook (DDG 75) is participating in exercise Joint Warrior 20-2, a U.K.-hosted, multilateral training exercise designed to provide NATO and allied forces with a unique multi-warfare environment to prepare for global operations.
During Joint Warrior, Donald Cook is participating in surface warfare, anti-submarine warfare, and anti-air warfare scenarios that focus on maintaining maritime security. Every scenario requires the ship to operate with Allies and partners, working together to respond to various threats. Some scenarios require a response to simulated intelligence injects and cyber-attacks.
"Donald Cook has a rich history of participating in multinational exercises like Joint Warrior," said Cmdr. Kelley Jones, commanding officer of Donald Cook. "I find that these exercises always improve our ability to coordinate with Allied units, sharpen the crew's warfighting skills, and build relationships with partners. It gives us a chance to come together as a team to react to realistic threats and accomplish a mission. It's an honor to be at Joint Warrior 20-2, and I'm especially glad that our participation was not prohibited by COVID-19."
Donald Cook, along with the Arleigh Burke-class guided-missile destroyers USS Ross (DDG 71) and USS The Sullivans (DDG 68), the Lewis and Clark-class dry cargo ship USNS Medgar Evers (T-AKE 13), and two P-8A Poseidons from Patrol Squadron 47 join ships and aircraft from 12 other nations in this iteration of the exercise. Approximately 680 U.S. military and civilian personnel are participating in this iteration of Joint Warrior.
"Joint Warrior confirms the United States' and Europe's mutual commitment to ensuring security in the region," said Jones. "Joint Warrior allows NATO Allies and partners to train together so we are ready to respond together."
The U.S. Navy routinely participates in many exercises like Joint Warrior all around the world each year to provide interoperability opportunities and ensure the security and stability of regions across the globe. 
Four U.S. Navy destroyers, including Donald Cook, are forward-deployed to Rota, Spain, and assigned to Commander, Task Force 65 in support of NATO's Integrated Air Missile Defense architecture. These Forward-Deployed Naval Forces-Europe ships have the flexibility to operate throughout the waters of Europe and Africa, from the Cape of Good Hope to the Arctic Circle, demonstrating their mastery of the maritime domain.
U.S. Naval Forces Europe-Africa/U.S. Sixth Fleet, headquartered in Naples, Italy, conducts the full spectrum of joint and naval operations, often in concert with allied and interagency partners, in order to advance U.S. national interests and security and stability in Europe and Africa.