High tech depression treatment showing fantastic results in many Utahns
If it seems like recently you've heard more and more about people being affected by…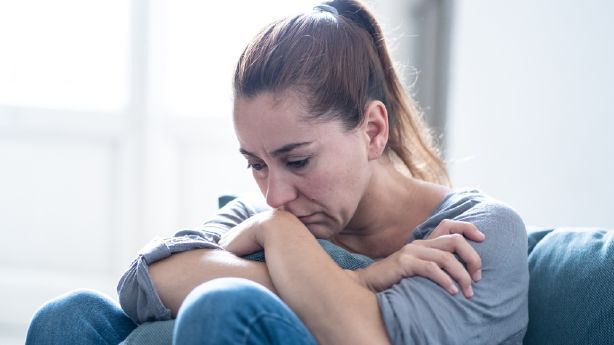 If it seems like recently you've heard more and more about people being affected by depression, you're not imagining it. The COVID pandemic has negatively affected many people, whether it's unemployment, isolation, illness or other problems. All these factors combine to create the perfect storm for new or worsening clinical depression. Health officials have seen a rise since the pandemic began, as well.
"The coronavirus disease 2019 (COVID-19) pandemic has been associated with mental health challenges related to the morbidity and mortality caused by the disease and to mitigation activities, including the impact of physical distancing and stay-at-home orders," the Centers for Disease Control explains.
The numbers are staggering. "During late June, 40% of U.S. adults reported struggling with mental health or substance abuse," the CDC reports. This represented numbers three to four times higher than those reported in the second quarter of 2019.
If you're not sure what constitutes depressive symptoms, it's a good idea to look at the same criteria mental health or medical professionals use to determine depressive symptoms.
Through a self-test called the Patient Health Questionnaire (PHQ-9) you can determine your own level of depressive mood. The test asks questions about how often you have felt depressed or tired, if you have a low appetite or are overeating, or if you feel bad about yourself. Your answers can give you and a health professional an idea of how severe your depression is and what kinds of symptoms you are most struggling with.
The good news is, even if your mental health has been negatively impacted by COVID-19 or other factors, there are things you can do that can help you improve your mood and combat other symptoms of depression. First, it's best to talk it over with someone who is experienced with depression and other mental disorders.
"Many people are hesitant to see a psychiatrist, for fear of judgment or stigma. But a psychiatrist is a highly trained physician whose purpose it is to help patients with many different kinds of mental health issues," explains Dr. Adam Pendleton, a psychiatrist at Serenity Mental Health Centers.
"Depression is a common and treatable condition, and a psychiatrist can help to evaluate for underlying medical conditions, educate patients, and develop an individualized treatment plan that may include medications, therapy, lifestyle changes, or interventions such as ketamine or TMS," Dr. Pendleton continues.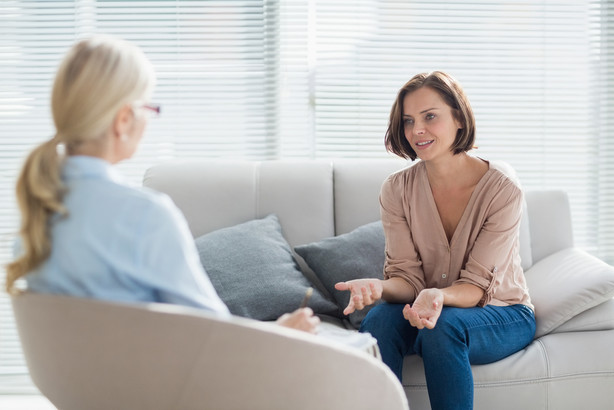 When a psychiatrist diagnoses a patient with a depressive mood disorder, treatment usually includes an anti-depressant prescription. Some patients will find that their symptoms ease with medication. Others might experience no change or find the negative side effects are too severe for them to continue with their course of treatment.
However, new treatments are developed all the time, and a new method called Deep TMS (Transcranial Magnetic Stimulation) is showing encouraging results.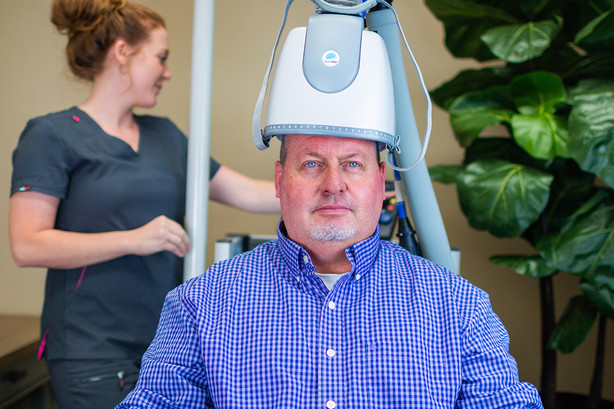 Serenity Mental Health clinics use this new method of treatment, and they say after a full treatment (36 sessions), many people are completely relieved of their mental illness symptoms.
This is what happened for Rayna, a woman who struggled with depression and anxiety for 18 years.
"I tried different medications, experiencing all the side effects, and then going on other medications trying to offset those side effects," Rayna recounts. "Nothing really seemed to get to the root of the problem. I was literally not functioning at all. I was crying all the time, I couldn't get out of bed, any little thing that happened was magnified to the point where there was no joy, there was no connection to anything."
This is when Rayna came to Serenity. She explained her symptoms and daily routines and her psychiatrist recommended TMS treatment, which was approved by her health insurance to treat her condition.
During a TMS session, magnetic coils are used to stimulate the growth of new neural pathways in the brain, specifically in the prefrontal cortex of the brain.
Dr. Brian Nyberg, a psychiatrist at Serenity's Lehi location explains, "The best way I can explain how TMS works is that when you are depressed, not only do you have less energy, but the cells in your brain are tired too. Those same cells are the carriers for chemicals like serotonin and dopamine, so when you are depressed, it's hard to be happy because those chemical-carrying cells are dragging their feet and not moving throughout the brain effectively. The magnetic pulses from Brainsway's Deep TMS system give them a little extra energy, allowing chemicals to be carried throughout the brain the way they should be."
Today, Rayna is free from depression and has the energy to do the things she enjoys.
If you're like Rayna or even have a unique situation or set of circumstances, don't suffer in silence any longer. Reclaim your life, your health and your personality. Make an appointment with the professionals at Serenity Mental Health to weigh your options and get back to what you love doing.
For more information on TMS treatments or to make an appointment with a psychiatrist, visit serenitymentalhealthcenters.com.
×
More stories you may be interested in