Lompoc mayoral, council candidates debate issues from public safety to cannabis taxes | Local News
While Mosby said the city's infrastructure was "in good shape" or in line for repair,…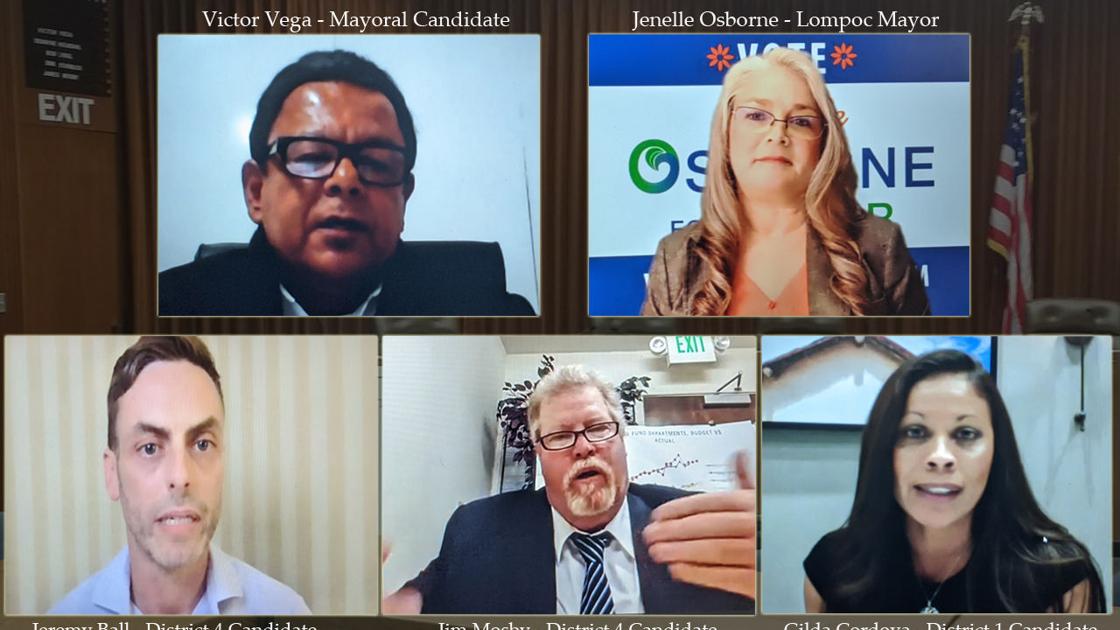 While Mosby said the city's infrastructure was "in good shape" or in line for repair, other candidates were less cheerful.
Vega, calling Lompoc a "full-service city," said "the city needs to maintain infrastructure within the budget process, but capital improvement also needs to be addressed." Ball again returned to the revenue the city might have generated had it passed a sales tax three years ago.
"We would have $12 to $15 million more, especially during a great economy, to put into our parks and a lot of infrastructure," he said. "So we're behind, not just on things that need to be fixed, like wastewater, but adjusting how we attract and retain employees so they want to work here and stay here."
Lompoc native Cordova repeatedly mentioned watching Lompoc deteriorate over the years, particularly the city parks.
"If we can't even go out and enjoy the parks and the recreation areas that we have with our families, then what do we have to offer?" she asked.
Osborne said the city has made inroads on the water, wastewater and landfill programs, "but we don't have the reserves we actually need." She also said the city needed to address the "digital divide."
"We really need public municipal broadband," she said.
Cordova, Ball and Osborne called for collaboration throughout the city, as well as with county, state and federal representatives.
"We absolutely have to have strong relationships, regardless of party, with state, federal leaders to be in good standing, to make sure we're there to make sure we can get what's due to us, to make sure they know Lompoc exists and they aren't turning a blind eye to us," Ball said.