Met police to stop attending emergency mental health calls | Police
The Metropolitan police will no longer attend emergency calls related to mental health incidents, the…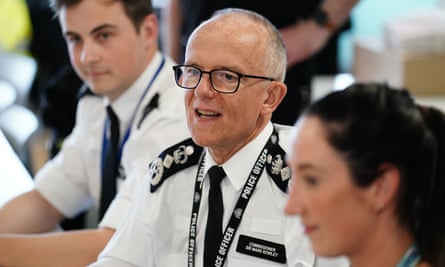 The Metropolitan police will no longer attend emergency calls related to mental health incidents, the force's commissioner has said.
In a letter seen by the Guardian, Sir Mark Rowley says he will order his officers not to attend thousands of calls they get every year to deal with mental health incidents.
Rowley has given health and social care services a deadline of 31 August before the force starts its ban, which will only be waived if a threat to life is feared.
The Met chief believes the move is necessary and urgent because officers are being diverted from their core role of fighting crime and patients who need medical experts are being failed when a police officer attends instead.
The plan could cause consternation among ambulance workers, paramedics and NHS staff who are already under pressure as a result of cuts and at a time when mental health services are already stretched.
Rowley's letter to the Met's health and social care partners was sent on 24 May, giving them a 99-day deadline to plan for the change.
Police and health chiefs have been talking about relieving the mental health burden on police under a new national scheme called right care, right person (RCRP).
But the letter reveals that Britain's most senior police officer has lost patience over the issue. He writes: "I have asked my team that the Met introduce RCRP this summer and withdraw from health related calls by no later than 31 August.
"I appreciate this may be challenging, but for the reasons I have set out above, the status quo is untenable."
Those reasons are set out in a section marked "impact on Londoners", where Rowley writes: "It is important to stress the urgency of implementing RCRP in London. Every day that we permit the status quo to remain we are collectively failing patients and are not setting officers up to succeed.
"In fact, we are failing Londoners twice.
"We are failing them first by sending police officers, not medical professionals, to those in mental health crisis, and expecting them to do their best in circumstances where they are not the right people to be dealing with the patient.
"We are failing Londoners a second time by taking large amounts of officer time away from preventing and solving crime, as well as dealing properly with victims, in order to fill gaps for others."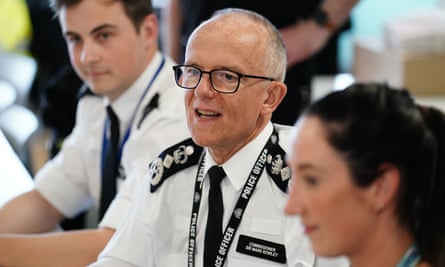 The Met is by far Britain's largest force, accounting for nearly a quarter of all officers in England and Wales.
The letter cites data from a national police study that says officers spend almost a million hours a year waiting in hospitals for mental health patients to be assessed, the equivalent of attending 500,000 domestic abuse incidents or 600,000 burglaries.
Rowley claims in his letter that Met police officers spend 10,000 hours a month dealing with mental health issues, and that it takes up to 14 hours to hand a patient over to medical staff.
In what amounts to a broadside against the health service, he also says there are scores of cases a month in which his officers are called when patients waiting for treatment walk out and are reported missing.
Rowley writes: "To illustrate further the pressing need for reform, on 28/29 April, the Met received the highest number of 999 calls we have ever taken [9,292 calls]. Only 30% of these calls were classed as crime related.
"The extent to which we are collectively failing Londoners and inappropriately placing demand on policing is very stark."
RCRP was an innovation from Humberside, where after a year of tense negotiations police and health services reached an agreement under which many mental health calls are dealt with by health professionals rather than officers.
A report by His Majesty's Inspectorate of Constabulary, Fire and Rescue Services in November last year found patients were getting better treatment, and that police had freed up resources.
The inspectorate said: "The right care, right person approach means that vulnerable people receive the support they need from the right organisation. The force has experts within its control room to support those vulnerable people until help arrives."
Humberside police estimates that the scheme has allowed it to reclaim 7% of officer time to be spent on crime fighting and prevention.
The government wants the scheme to be rolled out across the country, but health chiefs would argue that austerity measures have left them short of the resources to cope with the demands for mental health services, with police effectively becoming a makeshift mental health service.
Rowley has been impatient to – as he sees it – free up his officers, and hoped the scheme could start in March, the Guardian understands. The Met commissioner ends his letter by denying he lacks compassion: "My urgency does not speak to a lack of compassion for those in mental health crisis, quite the opposite."
He summons health and social care officials to a meeting with one of his top officers and tells them to come with plans to pick up the work the Met says it will no longer do: "I would ask that you come to that first meeting able to discuss how your organisation will be ready to respond to RCRP by 31 August."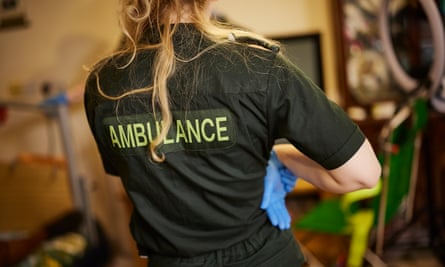 Some police chiefs believe the better resourced health service is dumping its work on police, who see themselves as the service of last resort. Chiefs talk of surge in demand after 4pm on Friday, when health chiefs are unable or unwilling to arrange out-of-hours cover.
The Met said in statement: "Where there is an immediate threat to life, officers will continue to respond.
"Work is already underway in London to develop a concordat across health provision and this is very welcome, however in the interests of patients and the public, we urgently need to redress the imbalance of responsibility, where police officers are left delivering health responsibilities.
"Health services must take primacy for caring for the mentally ill, allowing officers to focus on their core responsibilities to prevent and detect crime, and keep communities safe and support victims."
It is the second big row Rowley has become embroiled in recently. He riled Max Hill, the head of the Crown Prosecution Service by accusing it of "cherry-picking" easier cases to improve its conviction rate.
Hill hit back, saying he was disappointed by the comments which he called inaccurateand said they risked "damaging further the public's confidence in reporting crime and their confidence that justice will be done".
The Met remains in special measures because of a litany of failings, and Rowley – who became commissioner in September 2022 – has vowed to clean up the forceand make it better at fighting crime.